Plascon House: Living in a Beach House
This isolated beachfront property is located in the Western Cape of South Africa and boasts uninterrupted sea views of an unspoilt beach. Neutral simplicity in design and architecture fits into its natural habitat. This location offers amazing shooting possibilities.
This home is really all about the amazing views of the coast. But it is has a lot more to offer. From a modern eclectic interior to authentic African touches and natural materials used throughout – it is styled to perfection and perfectly serene as the ultimate getaway spot.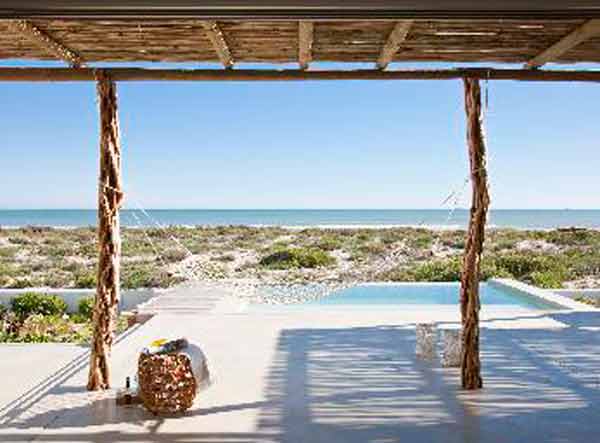 The interior is equally refreshing and just as inviting as the beautiful outdoor vistas beyond the walls of this modern seaside home. We are inspired by the high wooden ceilings that give it a modern touch with a beautiful array of delicate light pendants – grouped together in the living room for maximum effect and a dramatic statement of style. Furniture echoes the textures and tones of the ocean with beautiful wooden pieces that add character to this space. Those metal sofas are fascinating, adding another dimension and textural element to this home.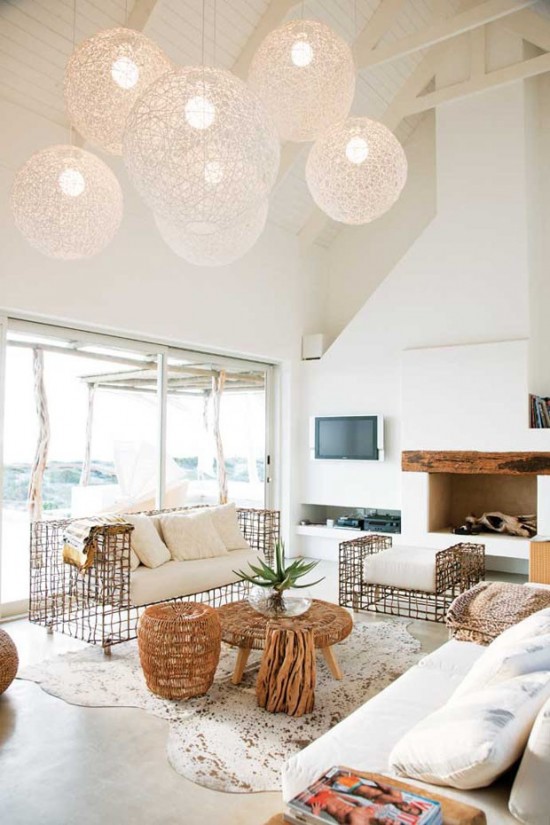 The bedroom is idyllic in a palette of white – creating a peaceful sanctuary. We love the built-in side cabinets and a striking chandelier that adds a beautiful luminous glow to this master suite.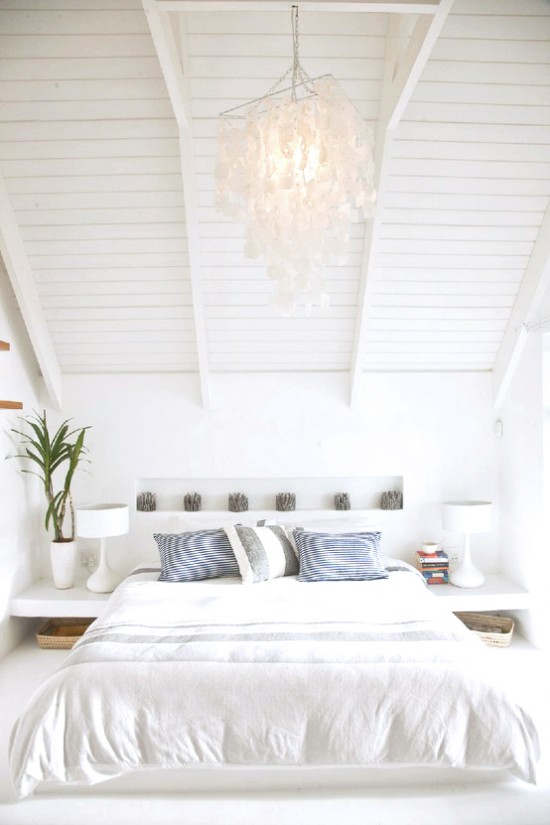 The open plan kitchen and dining area feels homely with wooden touches that add a richness to this space. Pops of greenery bring a freshness to this living space and beautiful concrete flooring adds a contemporary flair that is perfect for seaside living.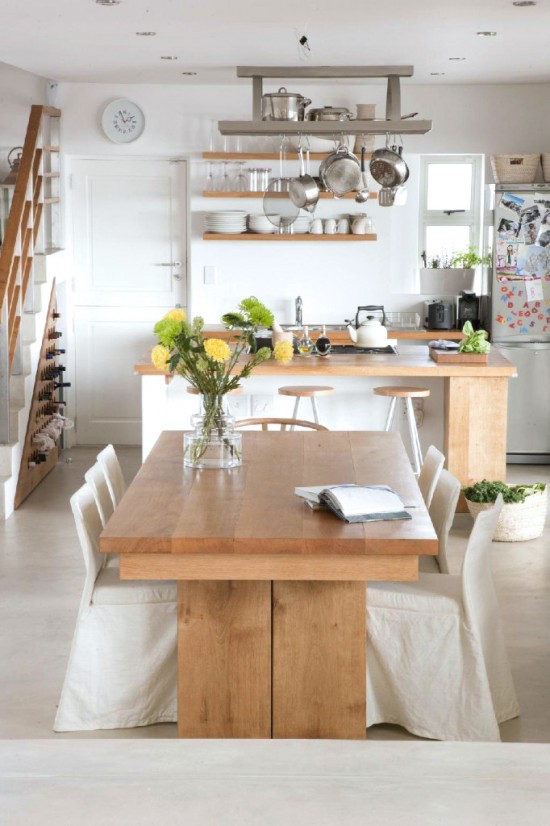 Via Casa SAnchia Spotted on Coco Kelley
---
Interested in advertising with us? Find out how →