Cemcrete: Inside Roxy Burger's Modern Family Home
We all got to know Roxy Burger from her days as a presenter on KTV and M-Net. Since then she's evolved into a stylish wife, homeowner, and soon-to-be mom, all while keeping a busy schedule presenting for Top Billing, 5FM, and most recently hosting E!'s How Do I Look? SA.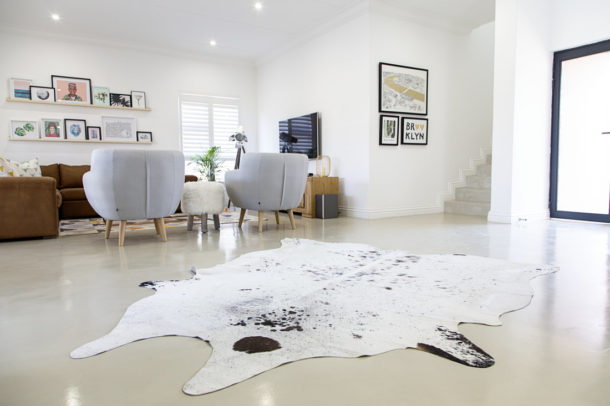 When Roxy walked into Cemcrete's Parktown North showroom, the team were delighted to help her finish her perfect home with Cemcrete, which "is such a great alternative to tiles" as Roxy put it. We take you on an exclusive tour of Roxy Burger's home as she shares it with her husband, two cats, and from this month, their baby girl.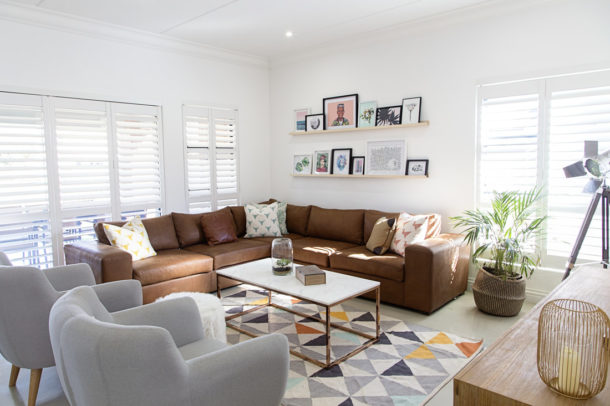 We chatted to Roxy about her Cemcrete finished home: How would you describe the style of your home? I think I would say modern minimalism. I like uncluttered, clean lines and at the moment I lean towards neutral colours with a pop here and there. I've also noticed that I am definitely following the mid-century furniture trend and have pieces inspired by this era all over my home! Why did you choose Cemcrete floor and wall finishes for your home? I wanted something modern, durable and timeless – and I think polished concrete ticks all those boxes.
Cemcrete had such a great range of colours and products too – it was a no brainer! What Cemcrete products and colours did you choose and why? We chose CreteCote for the floors in Sand Dollar – which is a kind of beige/grey and I loved the fact that it was so versatile! Viv from Cherubinos who installed it for us advised that CreteCote is great for floors. Then in the bathrooms we did CreteCote on the floors in Nickel Grey and SatinCrete on the bathroom walls in Pewter. What is your favourite characteristic of a cement finish? The shine! It always looks so fresh and clean!
It's also SO easy to maintain and with our busy lives this is a must! Would you say Cemcrete finishes are pet-friendly? Yes! DEFINITELY! We only have cats but they are definitely fans of the Cemcrete floor – especially when it's nice and hot and they can cool themselves down on the concrete! Any tips for prospective homeowners when choosing finishes for their homes?
I would advise that you shop around as much as possible to determine what style you want BUT don't skimp as sometimes it's best to pay for quality and invest in the best products for your home. "I cannot begin to tell you how incredibly happy I was with this result! The service I received from both Cemcrete and Cherubinos was incredible. Viv and her team are the utmost perfectionists and ensure that installation was seamless and immaculate."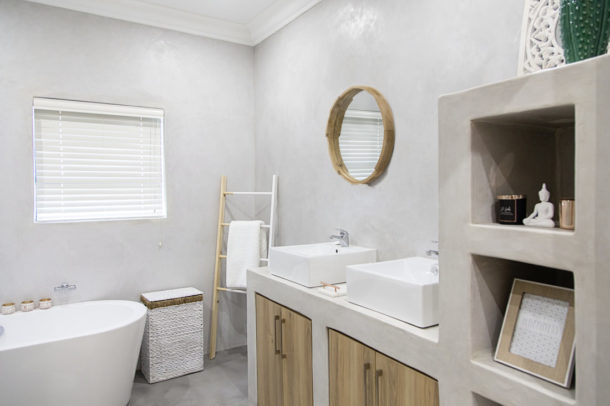 Source: Cemcrete
---
Interested in advertising with us? Find out how →