The Rock Restaurant is Set to Mesmerise
Premiere Design Studio together with Workroom 2 and Breezewood Interiors, was appointed to do the Architectural Design detailing and Implementation co-ordination for the The Rock and Carnelian at The Rock. The brief was to design something totally different to what's seen in South Africa. We worked together with a designer from Greece – Alex of Workroom 2 – who put together the design concept which formed the basis of the theme. Our mandate then was to work with Alex and make sure that Architecturally this concept would work in the space, not only spatially, but also from an aesthetic, maintenance and operational point of view for the South African Market. Together with our exceptionally experienced client we managed to pull this off.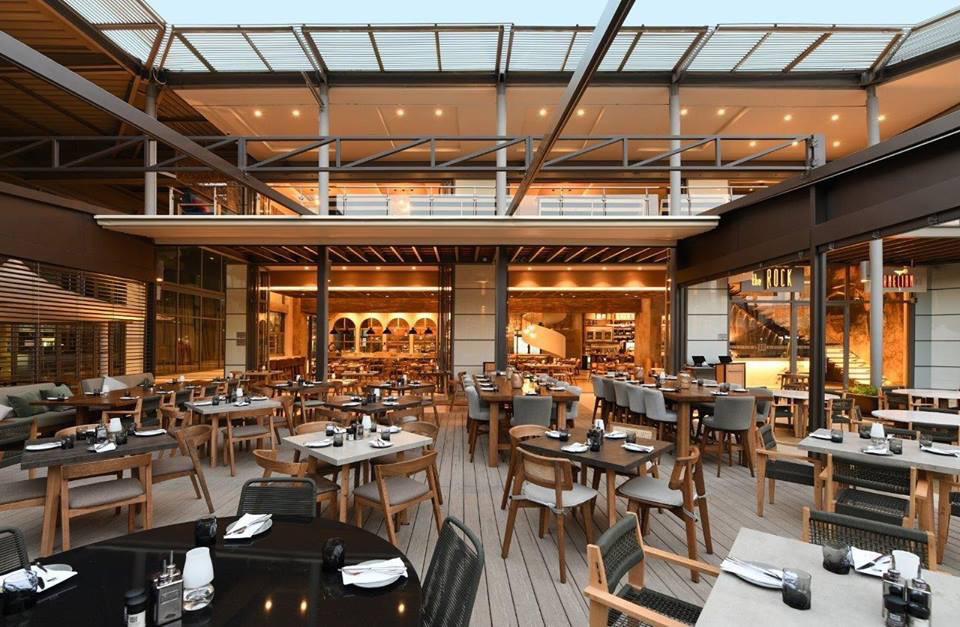 We communicated via Skype with Alex exchanging ideas and solutions and Alex arrived at a great design concept that would now need to be developed by Premiere Design Studio into a workable and architecturally sound interior. Parallel to this, Tarryn from Breezwood Interiors was working on using locally sourced items, furniture and light fittings to make Alex's concepts become reality on site. Our next port-of-call was all the architectural construction drawings and documents that would form the basis of the costing and the final interior build. During this phase much design development was required and we finalized all design issues that the existing site threw at us. The Implementation Phase: We were also appointed to manage the interior build of the project, which included on site checks, chasing of contractors for deliveries and build completions, as well as council submissions and approvals. We had a very short turnaround time and the Project teams worked 7 days a week right through December to complete the project.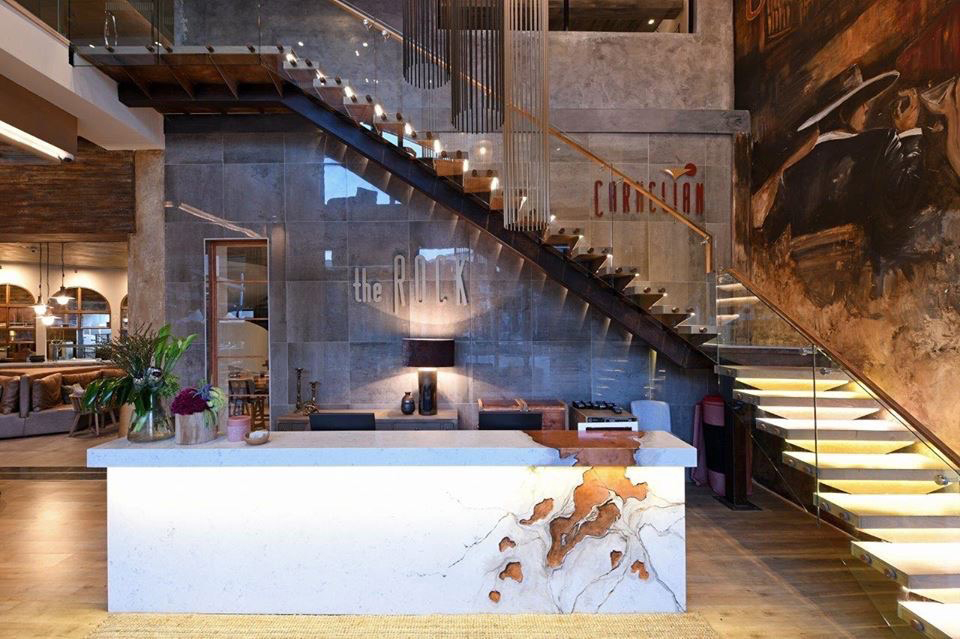 The Final Product: The completed 780sqm restaurant comprises of a downstairs restaurant called the Rock, which also has a large outside area under retractable roof, with heavy duty electric blinds to create the side walls when the weather is not suitable. The upstairs portion of the restaurant is called "Carnelian at The Rock" and has its own kitchen serving a Tappas menu. With its 7meter long bar serving fancy cocktails, and casual soft seating, as well as restaurant seating, this area has more of a lounge feel to it, and the interior, while echoing small hints of what's downstairs, essentially has its own look and feel. There are also two private dining rooms that can be hired for presentations or private/business functions. One of them has a Living wall in it, which is magnificent. Upstairs also boasts a frameless glass walk-in wine cellar for all to experience. All said, it's rather difficult to give this design a category – its rather eclectic and opulent with some rustic and modern elements thrown in. The food is fantastic and the atmosphere superb.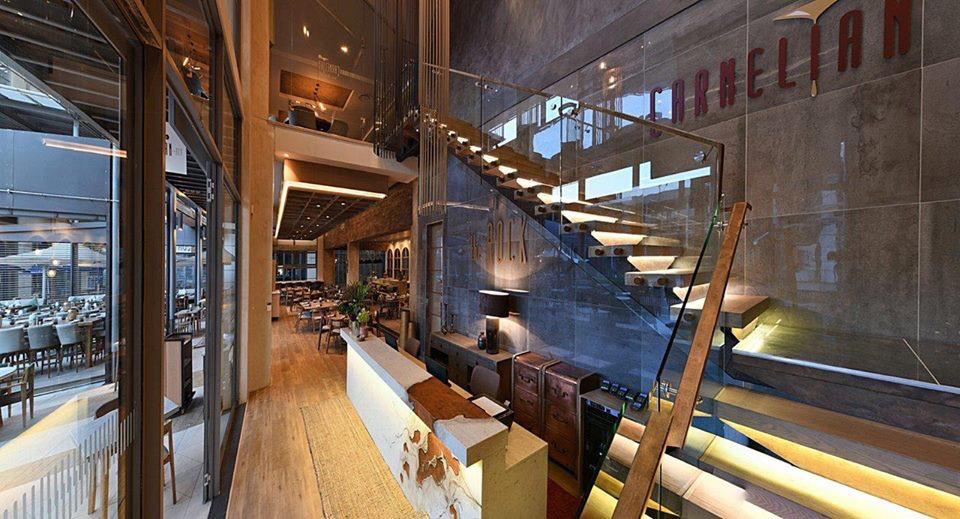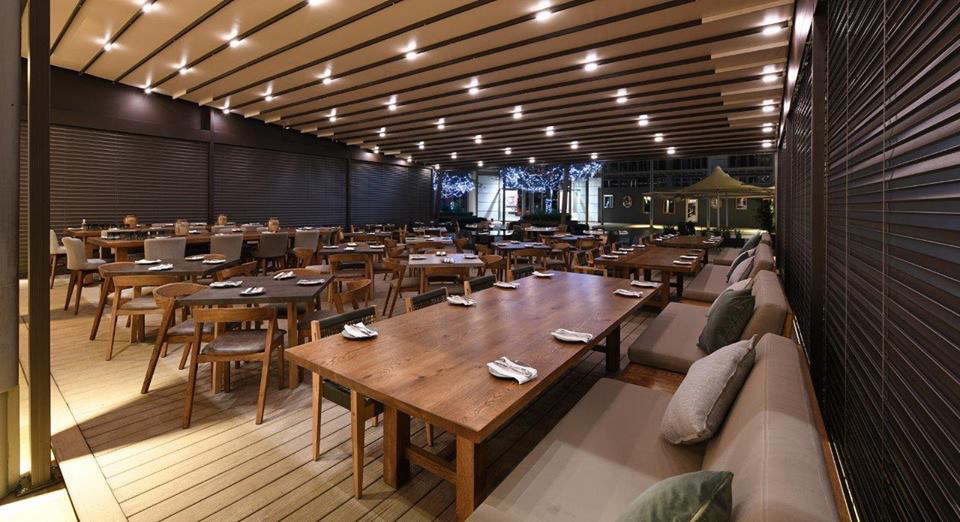 Contact: Premier Design Studio Project Design Team: Premiere Design Studio together with Workroom 2 and Breezewood Interiors, was appointed to do the Architectural Design detailing and Implementation co-ordination for the The Rock and Carnelian at The Rock. Workroom 2 – Concept Design creation. Alexandra Nickalau – Greece – info@workroom2.com Premiere Design Studio – Architectural Design design detailing and Implementation co-ordination. Brad Napier – South Africa – mailto:bradn@premieredesign.co.za Breezewood Interiors – Interior Décor. Tarryn Fisher – South Africa –  mailto:tarryn@breezewood.co.za
---
Interested in advertising with us? Find out how →