Plascon House Tour: A Rustic Lake House
There is a warmth and casual air that permeates through this Lake Tahoe retreat. With five-bedrooms and ample living spaces, this large home was made to feel urban and cosy – a welcoming retreat for guests.
The lounge area has a masculine and urban feel about it, consisting of a large leather sectional and decor that hints at the natural wildlife of the area. In muted tones, the room feels calming and casual. Fabric roll-up blinds with a distinct stripe running along the edges bring an added contrast into the room, and are also the ideal window treatments which can neatly be rolled up to invite the outdoors in. A massive red-squared area rug brings a hint of colour and warmth to this space.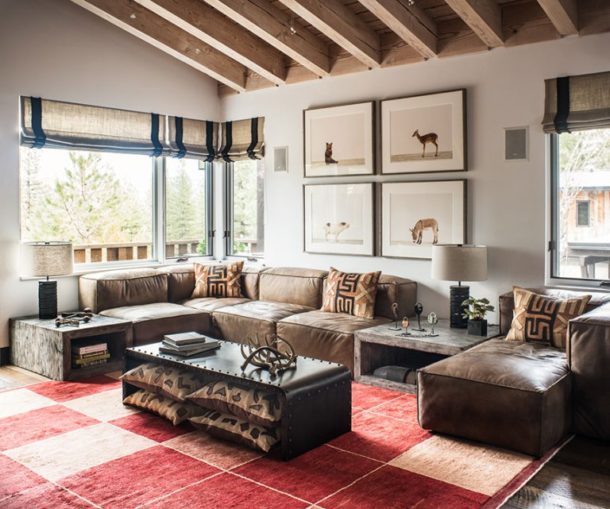 A floor-to-ceiling cold-rolled steel fireplace, highlighted by an abstract yellow deer art-piece dominates the living room. Floor-to-ceiling stacked wood adjacent to the fireplace becomes a design element and hides the entertainment centre which is also a key feature in this space.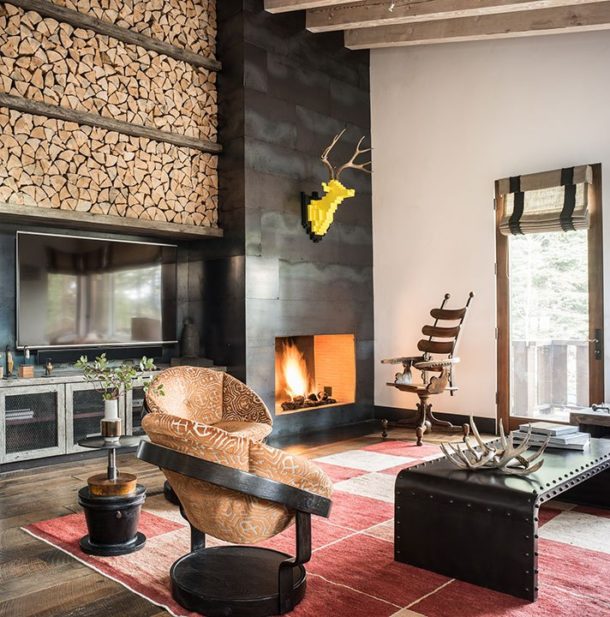 The dining area has a 7-foot recycled wood square table surrounded by classic  armchairs, able to accommodate up to 16 guests. Modern art and gorgeous lighting (above the table and on the staircase) adds a touch of glam here.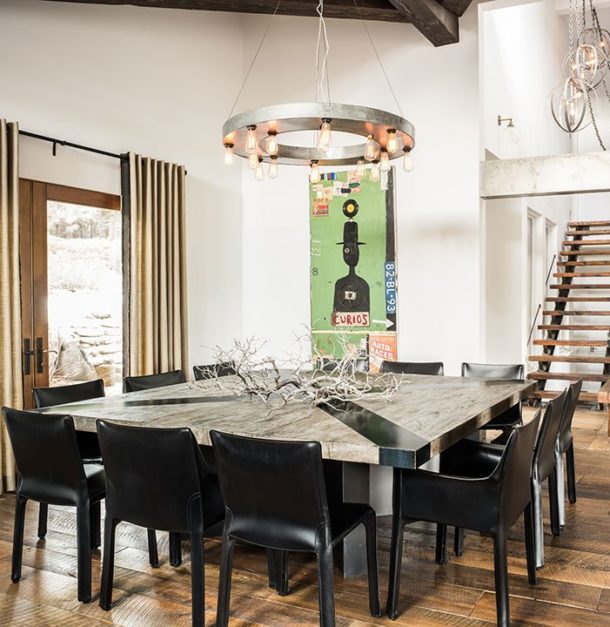 The striking wooden ceilings are charming here – giving the space depth, colour and a homely ambiance. The open plan space provides ample room for entertaining, from the kitchen island and oversized dining table, through to the lounge where guests can enjoy the many splendours of this home.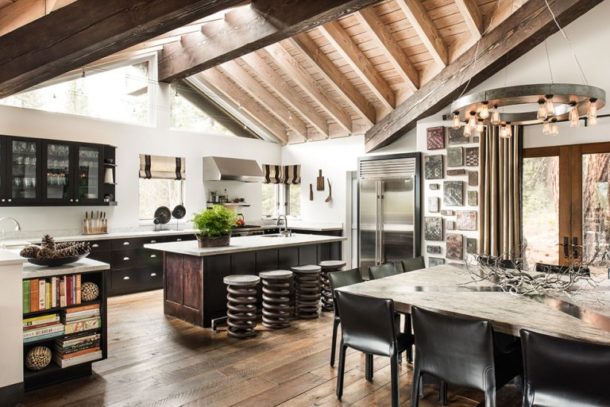 Each of the five bedrooms was given its own personality: the burlap bedroom; the log bedroom; the gray bedroom; the antler bedroom; and the master, with a circular metal hanging chair overlooking the unobstructed view of the mountains. A large vintage "hotel" neon sign in the master bathroom adds nostalgia to the space.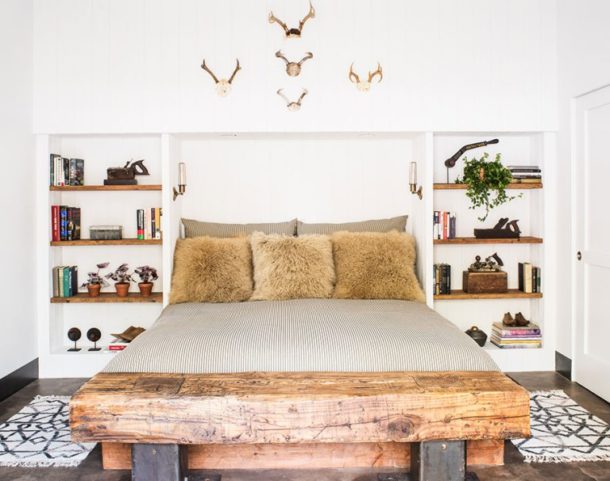 Contact: Plascon





Via
---
Interested in advertising with us? Find out how →