Kim Williams – Book Release: My Yellow Room – Exploring Design Philosophy, Behavioural Principles, and Life's Influence on Our Spaces.
Kim Williams is back with an exciting second edition of her inspiring book, My Yellow Room. This eagerly awaited second edition not only delves into the impact of behavioural principles of interior design but also takes readers on a profound journey of self-discovery and personal growth.
Prepare to be captivated by brand-new chapters that encompass fresh insights from Kim Williams. Interspersed in the pages are beautiful updates of Kim's recent projects, fragments of her timeless wisdom, and progressive ideas on how to apply behaviour philosophy to interior design to craft timeless and personal interior spaces that speak to those living or working there.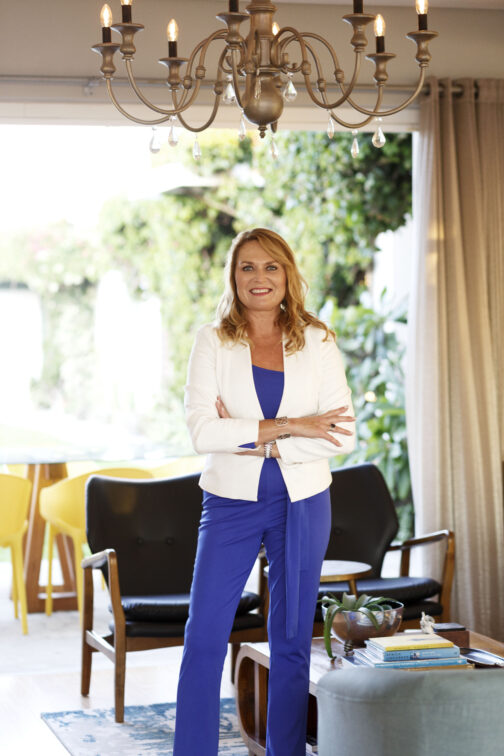 Kim Williams is an award-winning interior designer, behaviour strategist and owner of Kim Williams Design, a top interior creative studio based in Cape Town, "I believe that we are never the same tomorrow as we are today. We are constantly evolving and learning, which is reflected in our lifestyle choices – how we live and work, our fashion preferences, and the way we choose to decorate our homes.  Our life journey is reflected all around us and My Yellow Room helps us understand how our environment supports the design process," says Kim.

A Refreshing Journey into Life, Design, and Personal Transformation
My Yellow Room was originally conceptualised during the challenging days of the first lockdown in 2020 to highlight the importance of our physical spaces and their impact on our mental well-being. Kim used her unique blend of 21 years of corporate experience in change management, behavioural strategies, and interior design to create a book that resonated with people around the world.
The first edition touched the hearts of readers by sharing Kim's personal journey from a child with a clubfoot crawling on her knees and dreaming of having her own yellow bedroom, to the successful entrepreneur and interior designer she is today. It seamlessly weaved together her life experiences and her innovative Pure Innovation ID for interior design.
With the world constantly evolving, Kim recognised the need to update her book to make it more relevant to today's readers. "When I wrote the first edition of My Yellow Room, it was during a very strange time, and a lot of the thought process and thinking was very relevant for that time. I wanted to make the book more applicable for now, and inspirational in terms of life and philosophy, and I especially wanted to unpack how the behaviours we have acquired over time can have a profound effect on our interiors."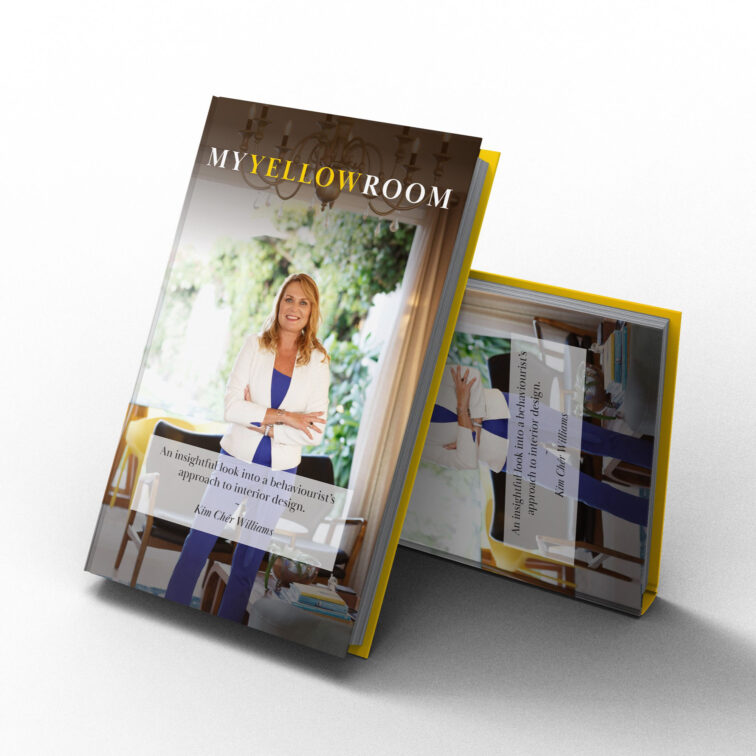 This beautiful book isn't just about interior design; it reveals invaluable wisdom about life and how our past experiences, learnt behaviour and current mindset overwhelmingly affect our interior spaces. Shining through on every page is Kim's unique perspective on behaviour and interior design philosophy.
"I have been very humbled by the feedback I received from the first edition. The beautiful emails and messages from readers, sharing how they have resonated with the principles and applied the simple philosophy is so inspiring.  My desire is for My Yellow Room to resonate with everyone as there's an important message in here about the symbiotic relationship between our life and our environment, and how this plays out in the spaces we create.  It's not just a philosophy around design – it's a life philosophy."
Whether you're an interior design enthusiast, a seeker of personal growth, or simply someone looking for inspiration in today's chaotic world, the second edition of My Yellow Room promises to be a source of enlightenment and joy.
My Yellow Room is available to purchase at the price of R390, simply visit the Kim Williams website – My Yellow Room – 2nd Edition.
For more interior design insights from Kim Williams, sign-up for her blog at www.kimwilliams.co.za or follow her on Facebook and Instagram @kim_williams_design.                                               
---
Interested in advertising with us? Find out how →