Pedrali & Ristorante Ezio Gritti – Together for Haute Cuisine
Once again, Pedrali promotes haute cuisine and its masters, aiming at the enhancement of Italian excellence. The furniture of the company, embracing the 100% Made in Italy production philosophy, contributes to making "Ristorante Ezio Gritti", owned by the chef himself and situated in Piazza Vittorio Veneto in the heart of Bergamo, even more refined.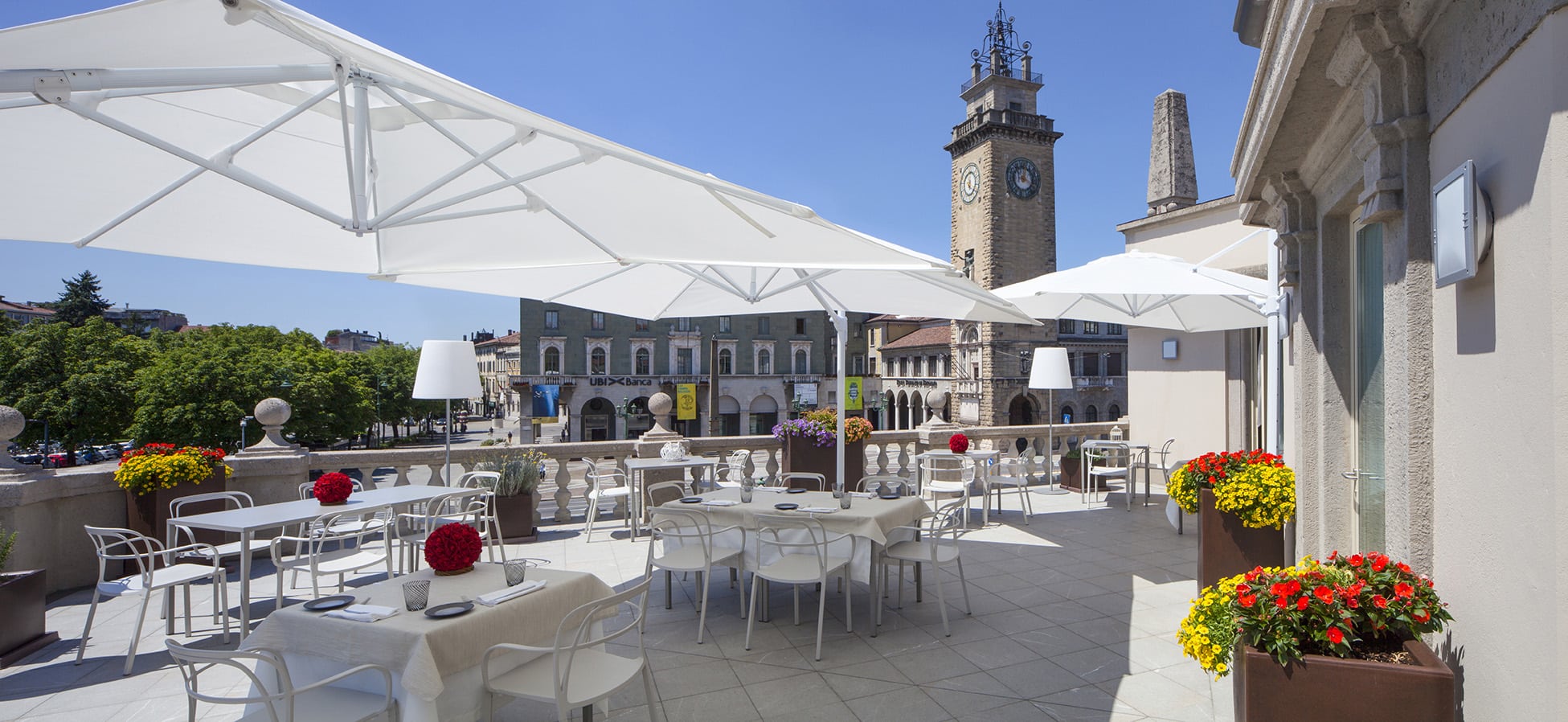 For many years, Ezio Gritti has been the protagonist in the kitchen of the historic restaurant in Via Solata, in Città Alta, with whom he obtained the Michelin star in 2005. After a working break in Bali, Gritti could not resist the call of his homeland. The restaurant of the chef from Bergamo is characterized by an elegant and urban chic style thanks to the furniture of Pedrali, which creates a warm and welcoming atmosphere.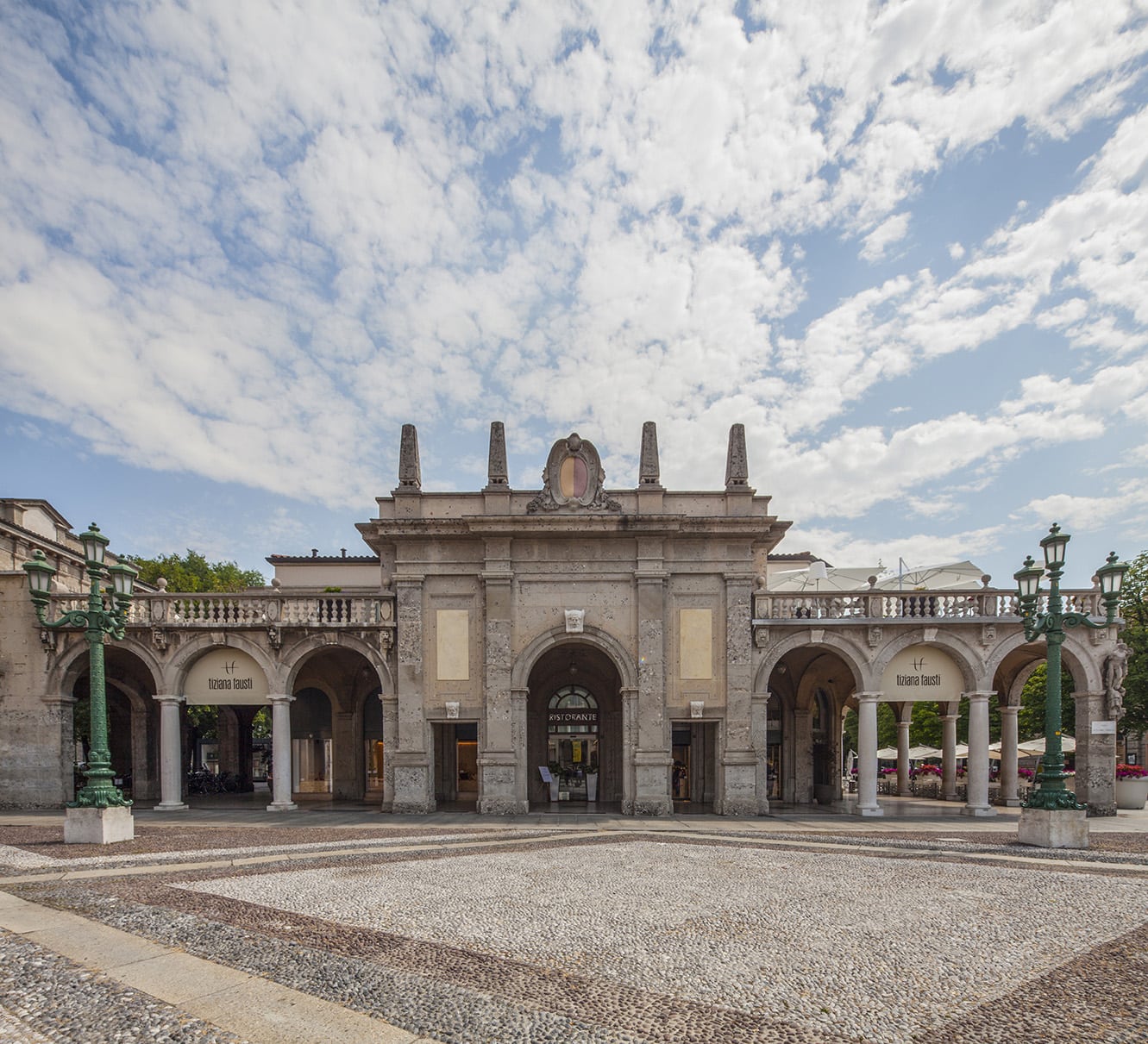 A modern, refined but at the same time cosy restaurant, where Malmö chairs, designed by Cazzaniga Mandelli Pagliarulo presented in a black leather  version, and Arki-table, with a white metal structure and a double top of contrasting colours, highlight the clean design: every detail relies on the concepts of simplicity, aesthetics and a strong link with the surrounding territory, expressing the chef's philosophy at best.
The elegant outdoor terrace is made even more classy by Kado, framing a breathtaking view of the surrounding landscape, Ara Lounge seats,  designed by Jorge Pensi, and Intrigo, designed by Marco Pocci and Claudio Dondoli, together with Fabbrico and Ikon tables by Pio and Tito Toso, which all contribute to making an outdoor dinner or a tasting at the end of a business appointment unforgettable.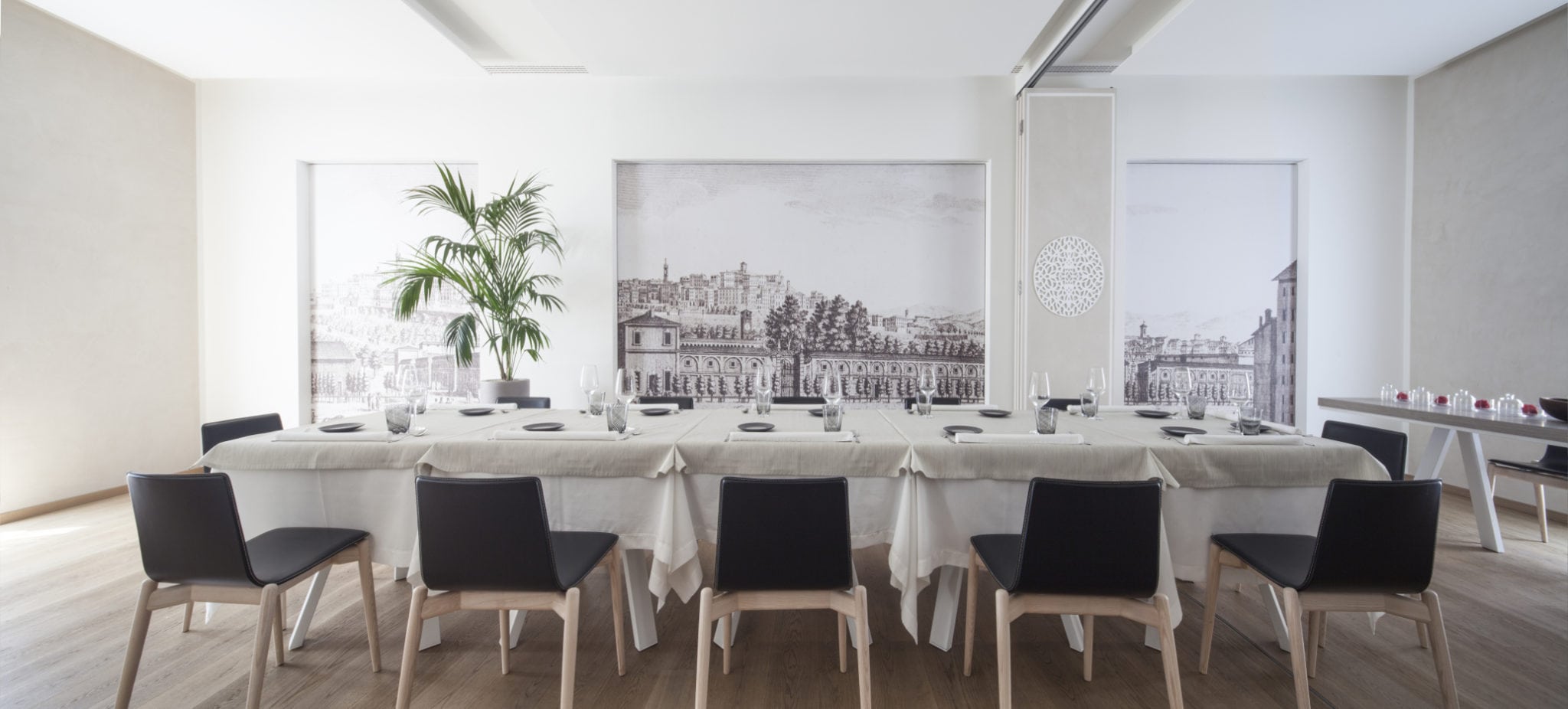 Pedrali is available locally via agents Peter J A Stuart.
Peter J.A. Stuart is a trusted provider of world-renowned fine furniture with a flair for beautifully designed furniture, exceptional craftsmanship and unmatched innovation.
For more information visit Peter J A Stuart.
---
Interested in advertising with us? Find out how →