Pick of Week: Core's ULM Daybed
When it comes to outdoor luxury and style, one of our favourite suppliers, Core Furniture, remain on the brink of innovation by supplying the country with the best in seating and related furniture offerings that ooze sophisticated style. Our pick of the week, from Core Furniture, is the oh so marvellous ULM Daybed with fixed backrest by By Ramón Esteve for Vondom.
The Ulm collection is fashioned as the new norm with an inherent universal and logical appeal. A functional seating collection that strikes a perfect balance between design, technology, and ergonomics based on a basic cube, prism, and spherical shapes. The Ulm collection seeks unity within its design and that of other products, combining amongst diverse elements that form a complete ensemble.
The sofa, like the chairs, daybed, coffee table, and ottoman embody rigid and resilient structures for rest and support that provide total comfort. Much like the name Ulm, its soft forms are a tribute to the formal approach of the Ulm School.
The ability to illuminate each piece can envelop any space in colour, providing innovative technology that makes it unique. Made of polyethylene resin by rotational moulding, this stylish seat is 100% recyclable and is suitable for indoor and outdoor use.
Available in different finishes to suit your space! Looking for a stylish seating solution for your pool deck or patio area. Look no further than the ULM Daybed! Imagine lazying away those warm summer days on this comfortable and equally elegant daybed! You may not want to share this comfy space!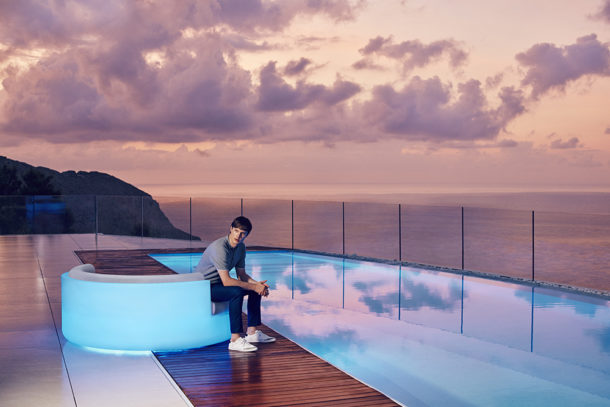 Core Furniture is a national supplier of seating and related products to the Hospitality and Corporate Industry in South Africa. Find our pick of the week at Core Furniture!
---
Interested in advertising with us? Find out how →