Decorex Durban Reveals Fresh Features for 2018 Show
While international trends and styles filter throughout the décor, design and lifestyle industries, it's always interesting to witness how these global preferences are interpreted at a local level. Decorex Durban – sponsored by Plascon – promises a strong design-focused exhibition for 2018 with 15 leading designers collaborating with industry experts to curate on-trend spaces that encapsulate the #rhythmoflife theme.
Visitors to Decorex Durban, taking place at the Durban Exhibition Centre from 21 to 25 March, will get to experience these décor and design masterpieces in a number of vibrant new features that add some local flavour to global trends. Setting the tone Colour will splash across to the Decorex Designer Spotlight feature as Paige Waplington, owner of Redesign Interiors and CEO  of the African Institute of Interior Design, crafts a unique space, reminiscent of a hotel room. Paige and her team will create some bespoke furniture pieces in this standout installation.
In the home Step into the @home Trend Home presented by Decorex – curated by Creative Director of Decorex, Anita Bloom – to view how @home's stunning range of furniture and décor, extends this year's trends. Leading kitchen and bathroom suppliers will be given a blank slate to fit and fashion stylish rooms showcasing the latest in appliances and fittings.
Visitors will get a unique insight into the team behind the show at the imaginative #withlovefromDecorex feature. This discerning display will showcase 18 furniture and décor pieces from this year's trendy @home collection, each representing an aspect of the 18 dynamic personalities that make up the Decorex team. Three local designers – including Durban's Mi Afrika with two still to be named – will curate three vastly different room settings in The Bedroom Project. Take in the trendy apartment bedroom before immersing yourself in the serenity of the bush lodge room setting with the final space exposing you to an elegant hotel room – all of which are connected through the Decorex #rhythmoflife theme.
Taking a much more central role in the home, the bathroom is given some deserved attention at this year's Bathroom Trends Project. Designers will collaborate with top-end bathroom suppliers to select their preferred accessories, fittings, fixtures and colour palette for three sophisticated bathroom settings that reflect local styles and trends. Each bathroom will correlate with the Bedroom Project's apartment, bush lodge and hotel installations.
Every age brings with it unique needs and preferences which is why the Rooms to Grow feature will draw worthwhile attention from those in parenting roles. Take your first steps into the softened, muted tones of the Baby Room, transitioning into the more energised Toddler Room with its stimulating colours and space. The Tween room acknowledges the need for identity and exploration while the Teen bedroom provides a comforting yet inspiring environment for the adolescent. All four designers will be guided by #rhythmoflife theme for each installation. With so much on offer, you won't want to miss out on this experience!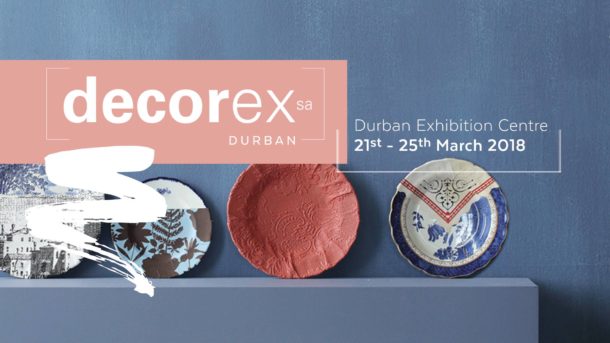 Find out more at www.decorex.co.za
---
Interested in advertising with us? Find out how →