Go French with Annabelle Hermanus
It's the month of love, and where better to get inspiration for your daily living and home decor than through the icons of romance themselves, the French. Annabelle Hermanus shows us just how easy it is to give your home a French-inspired look and feel. Here we share some top tips to elevate your home decor in true French style.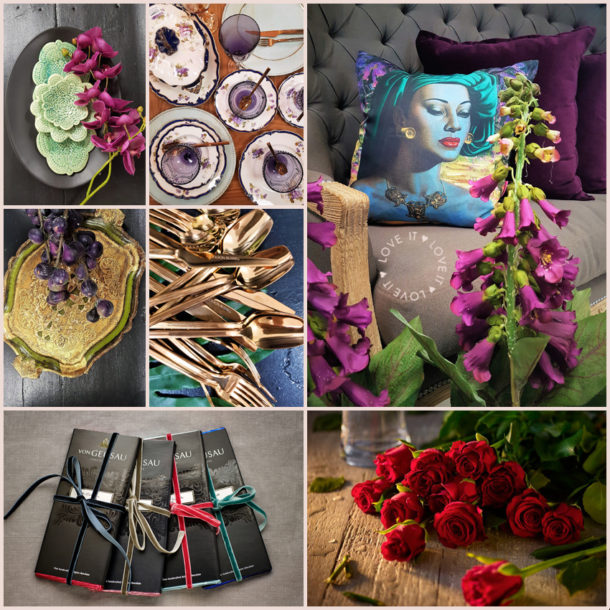 Go on and embrace a French-inspired space with these magical ideas: • Arrange your furniture imaginatively. Don't worry about matching and follow your preferences. French style is more about a feeling than a look.
• Have at least one or two (or three) grand ORIGINAL pieces. Nothing compares, be it a fabulous armoire, Louis arm chair, mirror or gorgeous crystal chandelier. These are the epitome of French styling.
• Armoires are not only majestic and beautiful, they offer the perfect amount of storage space and they make ideal linen cupboards. They can also be used in any room. An armoire is an investment for your home.
• Nothing evokes the French feel more than a crystal chandelier. Put it on a dimmer to create instant ambiance.
• Add a photo collage of weathered frames. The distressed wooden look will add to the romantic and vintage French style we so love.
• Accessorize with items that have a history or that tells a story. Each piece should look and feel rich in heritage while smaller furnishings such as scatter cushions, side tables and lamps are perfect for that touch of detail.
• Mirrors are the best way to reflect and act as a creator of space. All shapes and sizes. Old or new. Mirrors have and will always work.
• Flowers are a wonderful addition to any French style. With the ongoing drought in South Africa, it may be best to invest in faux flowers for longlasting style in your French-inspired abode. Annabelle Hermanus boasts a wonderful range of faux flowers and greenery.
They are incredibly lifelike and will add a vibrant touch to your room or space.
Contact: Annabelle Hermanus
---
Interested in advertising with us? Find out how →