Rosenthal and Versace Celebrate 25 years
This year, Versace and Rosenthal celebrate the 25th anniversary of collaboration between two of the most renowned brands in their respective fields. A partnership that has seen the birth of many finest porcelain collections enriched by some of the most iconic Versace prints.
Rosenthal meets Versace first adorned the tables around the world in 1992, under the creative direction of Gianni Versace himself. He believed that, "Versace is a lifestyle and it should be an all-embracing decision for those who choose to adopt it". Gianni's genius has brought the Rosenthal meets Versace designs into the future under the Artistic Direction of Donatella Versace. Her vision of the brand's fashion collections is reinterpreted on the quintessential tableware motifs, making them instantly recognizable. In celebration of the 25th anniversary, Rosenthal meets Versace issues a Limited Edition of special pieces: 25 plates and teacups featuring 25 different, legendary designs that made the history of this extraordinary collaboration, in which time, history, myth and culture are forever intertwined.   2018: Medusa Silver Collection: The Rosenthal Meets Versace 25-year collaboration is celebrated with a special edition tea set featuring the powerful Medusa symbol dressed in silver for this unique occasion. Finely crafted precious gold and silver strikingly interplaying between shiny and powder-mat surfaces.
The iconic Medusa, the central element that strongly expresses what this collaboration has always been about: a perfect match. Rosenthal may have one of the longest traditions of Germany's companies, but is also one of the most modern. Just as they did when originally founded over 135 years ago, Rosenthal develops products equally for discerning end customers and for exacting professional clients from the restaurant and hotel trade. Their products stand out with exceptional form, function, quality and craftsmanship and represent a cultural asset "made in Germany", never ceasing to combine innovation and creativity. With its award-winning porcelain design, trendy lifestyle collections and modern, elegant classics, the Rosenthal brand raises the bar time and again for aesthetics and individuality. Established figures from the worlds of architecture, design and art, but also the hottest newcomers and talents design avant-garde dinner table collections, foster a joy of giving and create sophisticated furnishings. The collections are manufactured in the Rosenthal porcelain factory in Selb and the "Thomas am Kulm" porcelain factory in Speichersdorf, which offer some of the porcelain industry's most advanced production facilities anywhere in the world and deliver sustainable manufacturing with careful use of resources thanks to the forward-looking investments that have been made. New interior collections and accessories enrich the Rosenthal world by adding designer objects that go far beyond the limits of a conventional table setting and round off the huge product variety.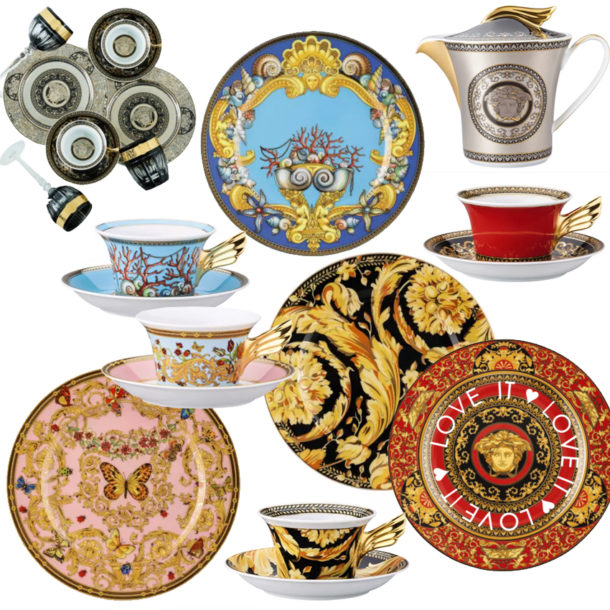 Contact: Rosenthal
---
Interested in advertising with us? Find out how →