Cara Saven: Embracing The Tropical Trend
Inspired by the beauty of the natural world, tropical influences continue to make their mark on the world of interior design. From glorious wallpaper installations to fabrics, soft furnishings and décor accents, tropical infusion continues to connect us to the wonders of the outside world.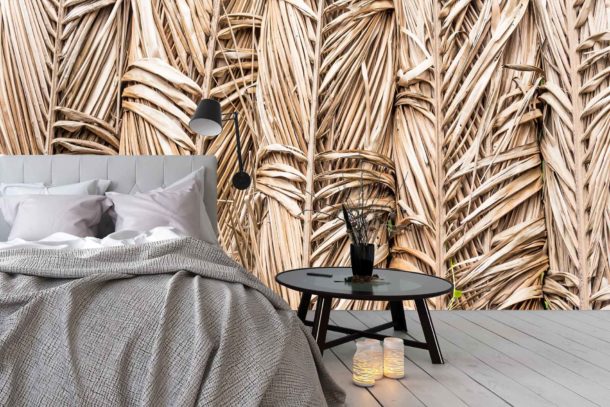 At Cara Saven Wallpaper Design you can experience an authentic celebration of all things tropical through their phenomenal wallpaper offerings including bold leafy prints, banana leaves and striking palm trees. Cara Saven specializes in custom designed wall art, wallpaper, canvas, vinyl and more, for your home and business. They are continually pushing the boundaries of innovative wallpaper installations and bringing global trends to the South African market.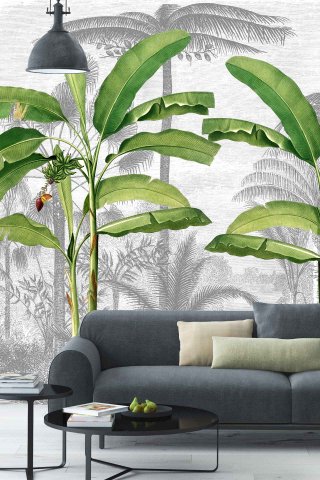 We chatted to Cara Saven about the influence of tropical prints in interior design at present: At the end of 2017, Pinterest reported that the search for palm leaf prints was up by 135%. Why do you think people are drawn to this trend? "I firstly think that green is such an easy colour to live with. It's soothing and a reminder of the benefits we gain by being out in nature.
The original banana leaf wallpaper trend started with the iconic Martinique Wallpaper in the Beverly Hills Hotel in 1942 and it has maintained a level of cultural influence across design, travel, fashion, and art ever since. Which I guess goes to show that it's a design and trend that stands the test of time. I have a banana AND a palm design in my home and I love them both!"
What are some of your favourite spaces for installation of a beautiful tropical-inspired print? "The guest loo is an obvious one because it's the space in your home you are able to "play" the most with. But we have installed palm/ banana leaf designs in dining rooms, offices and hotel rooms. It really is the LBD of interior design. you can't go wrong."
Contact: Cara Saven
---
Interested in advertising with us? Find out how →