The Dialogue Room & Make Studio Present The Hydrous Collection
With a partnership like Cannata – one of South Africa's most notable stone and marble fabricators – and celebrated local creatives Make Studio, magic is sure to happen. And it has, resulting in a stone bathroom collection so unique it immediately conjures up a deep and primal connection to these age-old materials.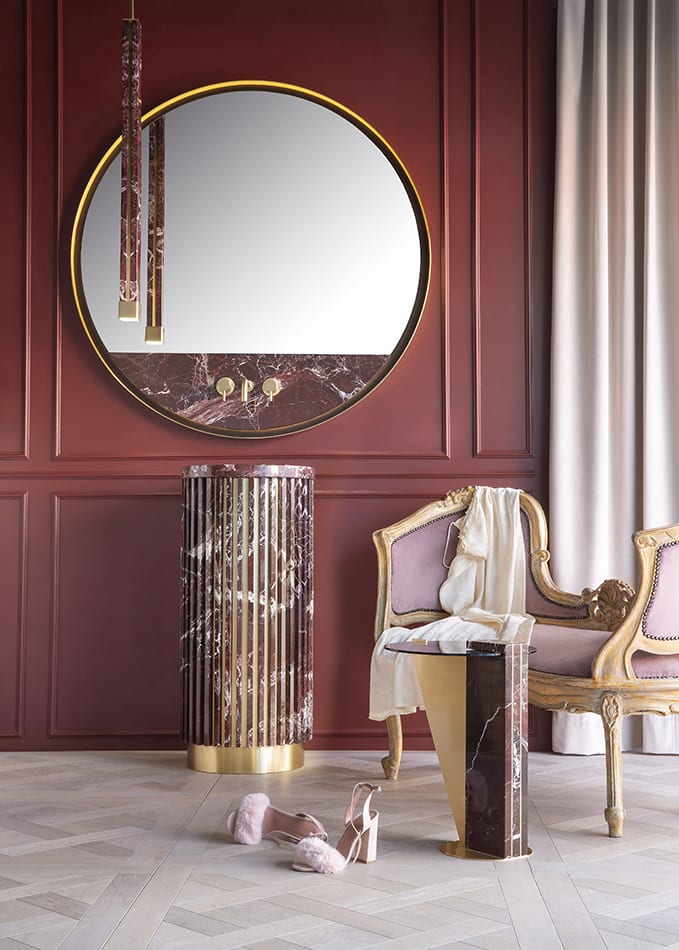 For the Dialogue Room, Cannata's new, dynamic showroom space, their second marble and stone collection presents an electric collaboration with longstanding clients Make. Sensing the gap for a sensational, but locally crafted bathroom collection, Make has designed a range of bathroom vanities, mirrors, lights, side tables and accessories that casts a whole new light on stone.
Beyond their reverence for the material, Make's curiosity for understanding the very nature of stone, combined with Cannata's 100+ years of expertise in this area, lead them to push the envelope, exploring both the excavation and fabrication processes associated with stone. The result is two unexpected ranges within the Hydrous collection, namely Evolve and Erode.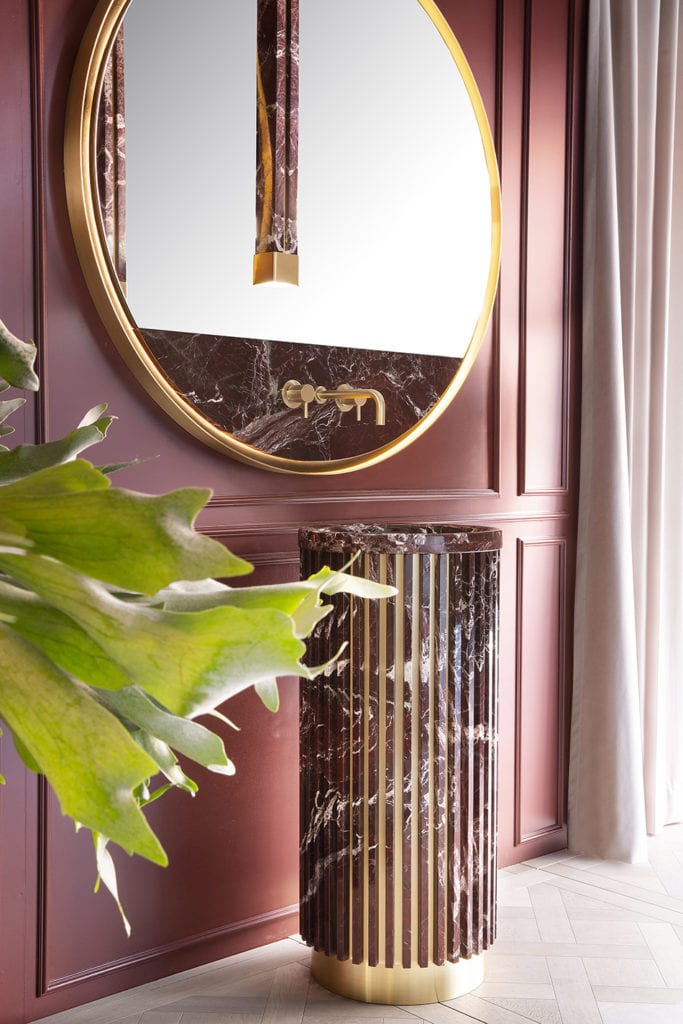 The palette throughout the ranges is anchored by the use of polished Rosso Levante marble and water-jetted Brown Antique granite. Make Studio's choice in these stone varieties was inspired by Cannata's annual look-book, produced in conjunction with Haardt Design, which is a kind of stone trend forecast and inspiration guide for the coming year.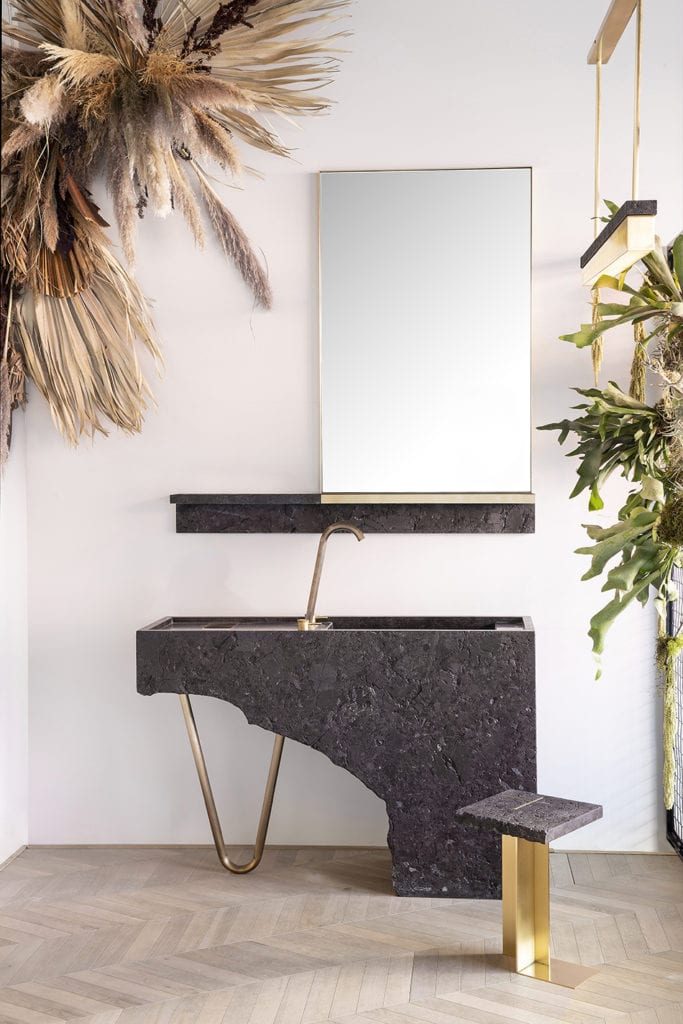 The two seemingly disparate collections play off of one another in a way that highlights the unseen capabilities of stone. Despite their differences these two collections are anchored by brass trims and detailing courtesy of specialists Patina Patina with taps and mixers by Lavo Bathroom Concepts.
Evolve, featuring Rosso Levante marble, has an elegant aesthetic, showcasing high levels of precision, detail and artistry, and resulting in a clean lined, refined look and feel.
Erode, starring Antique Brown granite, on the other hand, harnesses the stone's natural, untreated appearance, amplifying and celebrating its raw textures, eroded crust and irregularities.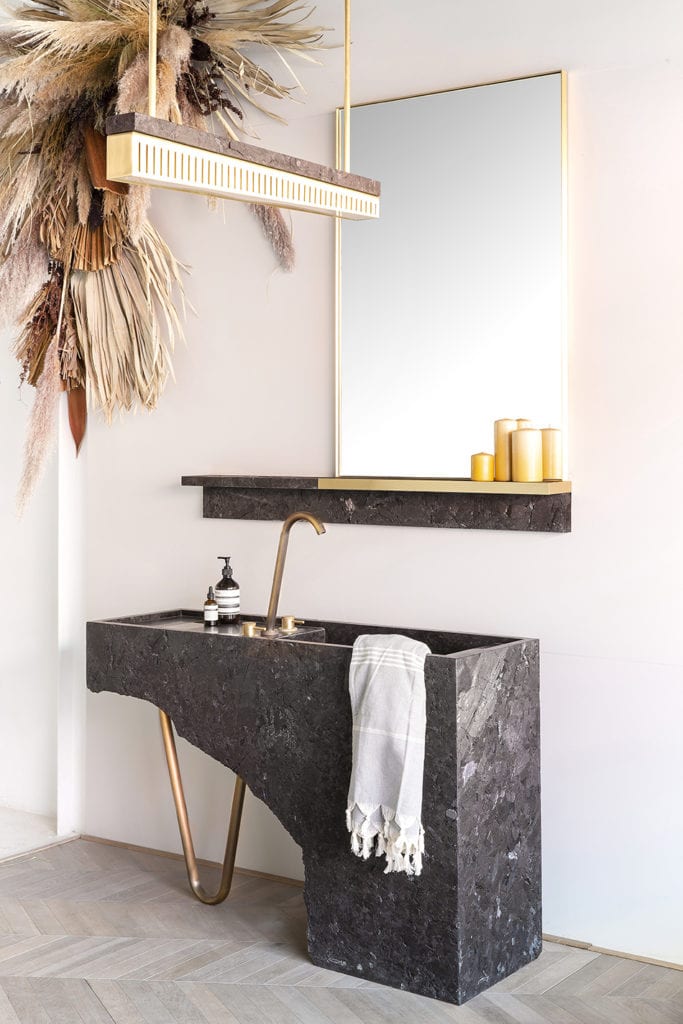 Each range within Hydrous includes a vanity with integrated basin, mirror, pendant light, wall light, side table and then later a collection of accessories that includes a robe hook, tissue box, jewellery holder and toothbrush holder.
Make's Ruvimbo Moyo-Majapa and Lauren Bolus have spearheaded this design process, whilst the entire Make team of about 10 designers, have worked exclusively on pieces from the collection. The process, and the resulting products, reflect their passion for these age-old natural materials.
Discover more online and visit www.thedialogueroom.co.za  and  www.makearchitects.co.za.
---
Interested in advertising with us? Find out how →