American Shutters: Shades of Grey
The true beauty of American Shutters' new charcoal Security Shutters is fully revealed when they direct, reflect and interact with natural light. These gorgeous offerings create an ever-changing palette of grey tones, depending on how the shutters are operated.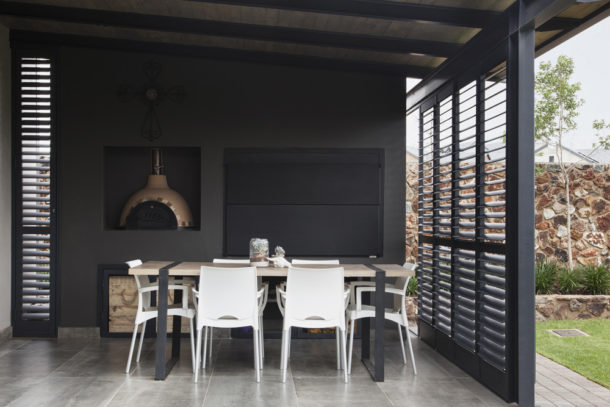 We see the full spectrum of light and shade created by these shutters in this magnificent Pretoria abode. Here, security shutters were installed to enclose the outdoor entertainment patio, enhancing the home's security and protecting it from the weather elements while complementing the style of this modern, beautifully designed and decorated home.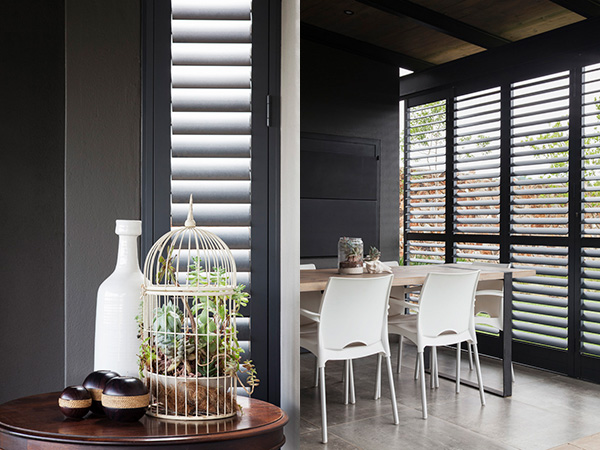 In this home, the following specs were utilised: • Range: Security Shutters • Material: Architectural grade aluminium • Colour: Charcoal grey • Finish: Matt texture powder coating • Operation: Windows: Hinged with L frames; and Doors: Bi-Fold with recessed bottom channels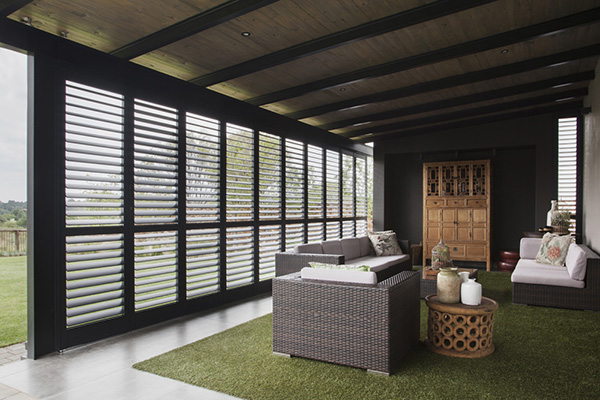 Homeowner's Comment: "I would recommend American Shutters for their excellent, efficient and very professional service. Their ability to provide solutions, their responsiveness and the manner in which they conduct business exceeded all my expectations." Sales Consultant's comment: "One of my favourite installations and a real eye-catcher. We worked hand-in-hand with the client's contractors, Elcon Construction, to ensure that the installation detailing would suit the industrial design of the house. I loved the technicality of the installation and I think the finished product truly complements the style and aesthetics of the house."
Contact: American Shutters
---
Interested in advertising with us? Find out how →