Plascon House Tour: A Soulful Vintage Loft
This classic, vintage loft apartment in Sao Paulo is filled with hidden treasures and rustic appeal. The warm, layered interior feels soulful and inviting. A mix of textures, rich colours and various materials makes this home a truly memorable place!
Beautiful wooden floors, a striking animal hide rug, and vintage pipe storage unit add to the overall charm of the living room. The display cabinet is alight with a stunning collection of memorabilia and delicate ornamentations which obviously hold a special place in the hearts of the owners. A leather seat, brick walls and vintage art adds to the rustic chic ambiance of this room, filled with hidden treasures that entice the senses.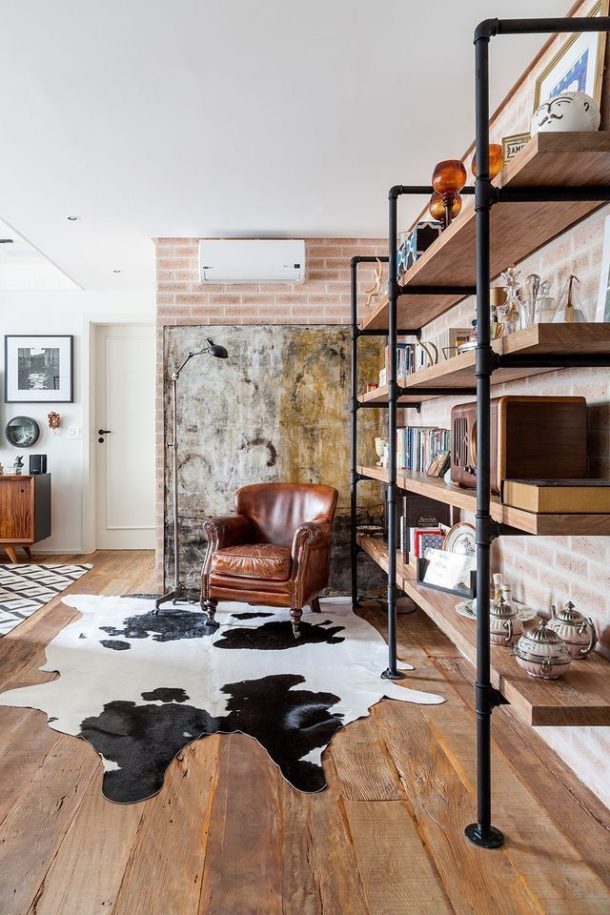 The bright orange counter in the kitchen is the main attraction here. The richness of the tone adds warmth to the entire open plan space. A clever idea was to include an eating nook, right next to the island, in a space that fits perfectly between the kitchen and living room. Modern light fittings, a mix of brick walls and sleek white subway tiles, together with a stylish arrangement of vintage plates on the wall near the window, adds so much depth in this unique area. We love the overall look and pop of colour that this space adds to this home.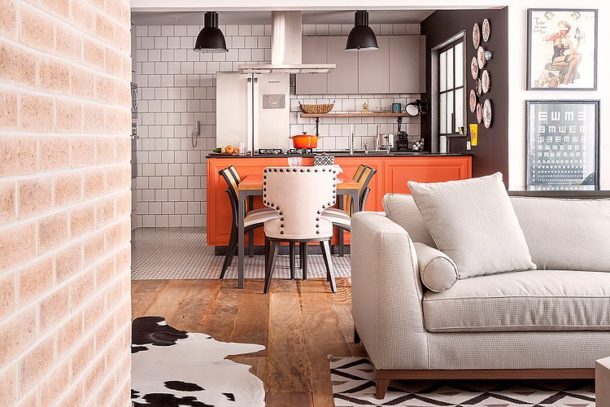 As a loft, the spaces are divided perfectly into a sitting area, lounge, dining and kitchen space. Each with its own unique style, yet the various zones work together wonderfully to add to the overall appeal of this home.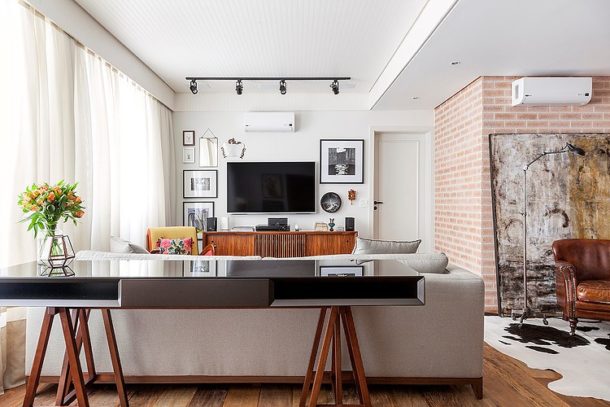 The bedroom takes on a more traditional vibe, complete with floral wallpaper as a feature behind the bed. Here a beautifully upholstered headboard adds a classic yet elegant charm to the room. An array of muted scatters in various patterns and fabrics adds colour and design here while two perfectly styled bedside tables complete the look of overall refinement.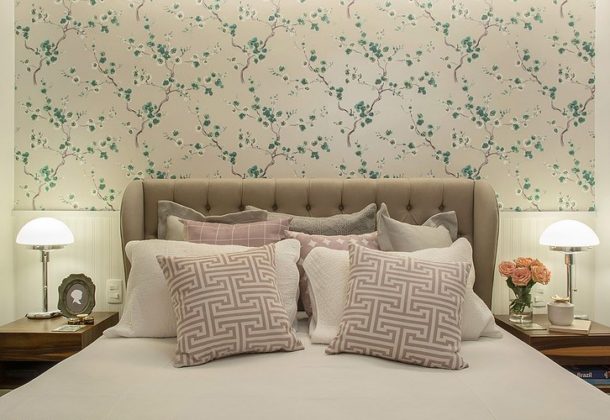 Contact Plascon




  Via
---
Interested in advertising with us? Find out how →