Steampunk Chic From The Lighting Warehouse
The eye-catching Retro Range of pendants and lights from The Lighting Warehouse is ultra cool and modern. We can't get enough of this steampunk chic look that continues to set the trend this season.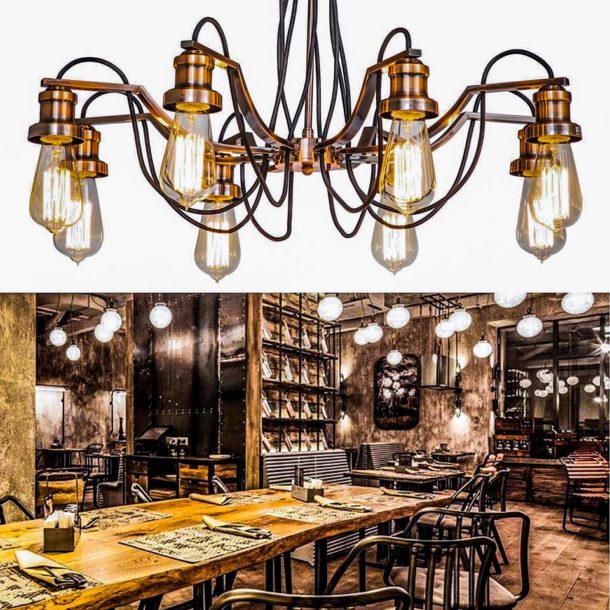 Whether you're embracing an urban industrial style, or if you are in search of a distinct lighting solution as a feature in your home, The Lighting Warehouse's Retro Range is a perfect choice. We love that it's bold, daring and a little vintage – combining all of our favourite finishes, with aged metal and copper, to gives it a contemporary edge. The Retro Range boasts pendants (code: 12377CC (chrome) &12377CU (copper) – R3 999,95) and matching wall lights (code: 23871CC (chrome) & 23871CC (copper) – 999,95) from The Lighting Warehouse with futuristic-retro styling, which combines industrial elements, aged metal and antique influences to create something totally new. The range offers charming industrial vintage appeal, with an aesthetic that can only be described as Steampunk-chic. Available in antique copper, or chrome finishes, with exposed braided fabric cables. The Retro Range is best complemented with pear-shaped carbon filament or LED filament globes (not included). The pear-shaped carbon filament globes (code: 21109) sell for R109,95 each, and the pear-shaped LED filament globes (code: 4075) retail at R99,95 each – all available from The Lighting Warehouse as well.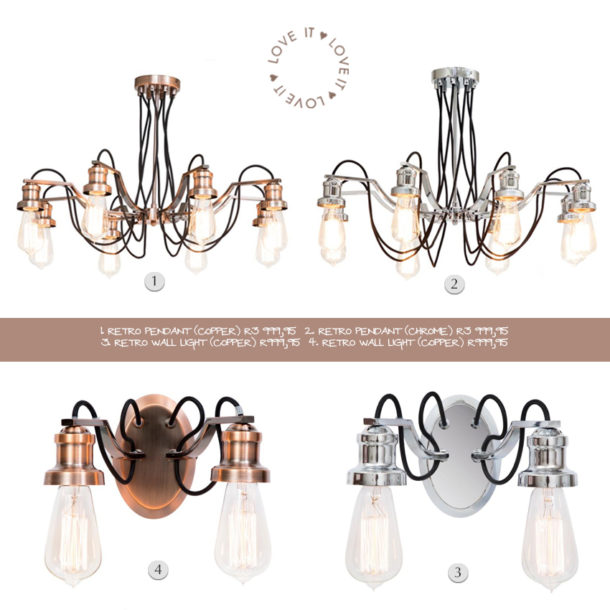 Contact:  www.lightingwarehouse.co.za.
---
Interested in advertising with us? Find out how →