Pick of the Week: Smeg and Dolce&Gabbana Join Forces at Ambiente
We love amazing brand collaborations and this time, Dolce&Gabbana and Smeg are joining creative forces in the mesmerising creation of 'Sicily is my Love', a Made in Italy project where experts from the worlds of high fashion and design meet and merge to create unique domestic appliances that uncover an authentic Italian story.
Following on from last year's success when Smeg and Dolce&Gabbana teamed up to produce 100 unique hand-painted refrigerators which were simply stunning, this year the collaboration focused on smaller products such as toasters, citrus juicers, coffee machines, kettles, blenders, stand mixers and slow juicers… equally as stunning in full colour creations to bring energy to any home!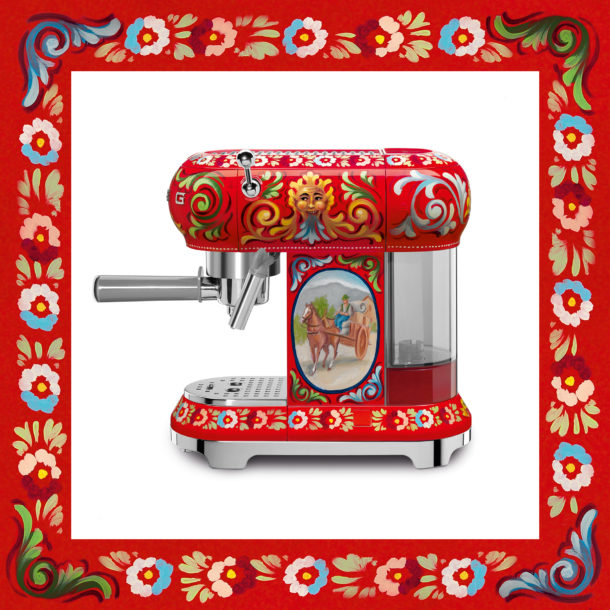 All of these products are decorated with reflective interpretations of Sicilian folklore. Lemons, prickly pears, and bright red cherries are just a selection of Sicilian decorations that are framed in triangular motifs known as crocchi, that decorate these small appliances. Together with crocchi, the appliances are covered in delicate floral motifs and images of the enthralling Mount Etna, surrounded by ornamental friezes, and decorative acanthus leaves. All these themes and decorative symbols are intrinsically tied to Sicily and the important aspects of the aesthetic of Domenico Dolce and Stefano Gabbana.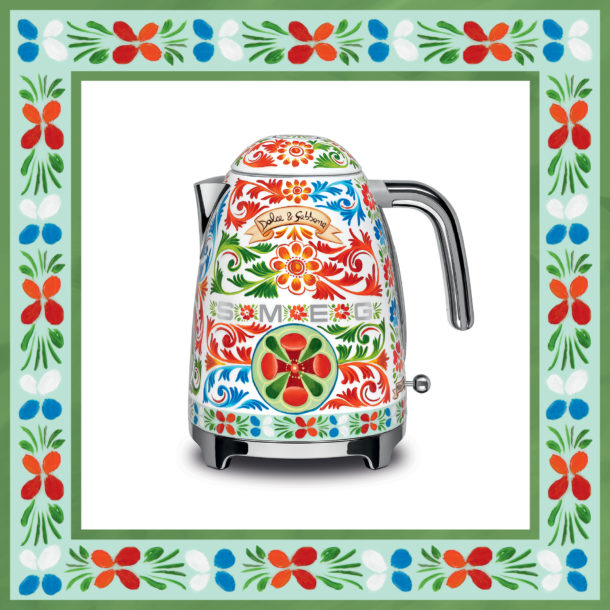 Food, the typical products of Southern Italy and their recipes of traditional dishes are the pulling force to which heart and soul will always return, and notwithstanding the two companies' affiliation to different creative sectors, they are bound by the strong values of the Made in Italy brand that results in passion and profound creativity.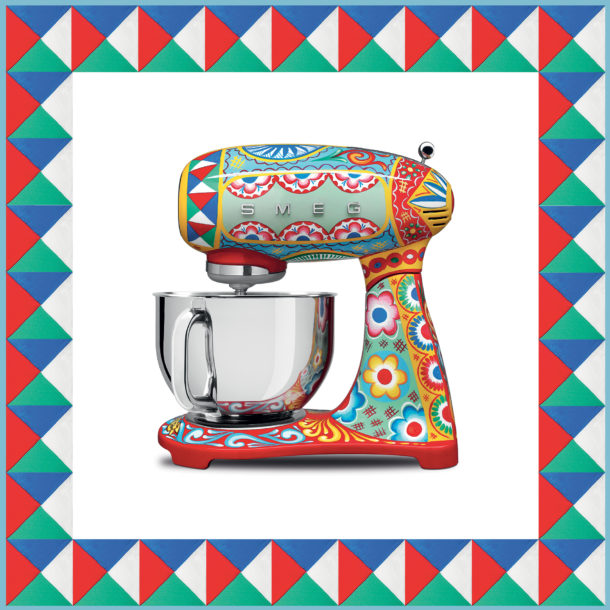 SMEG will be presenting its complete range of small appliances at Ambiente in Hall 3.1, F76 between 9th and 13th February 2018. Smeg highlights at the show will include an expansion of their colour palette, the new filter coffee machine, the new 4-slot toaster and the new stars in the product range of SMEG: The small appliances in Dolce&Gabbana design!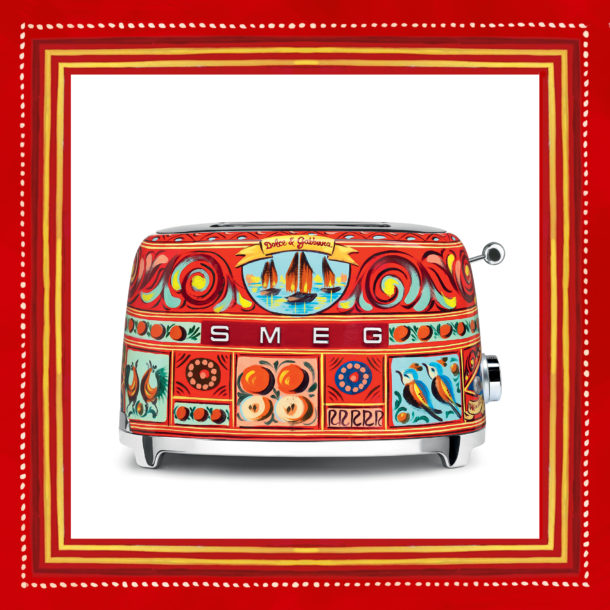 ---
Interested in advertising with us? Find out how →