Keep Your Air Purified With Daikin
With Daikin air purifiers, your home is sure to boast air that is three times cleaner, healthier and fresher. Daikin is the world leader when it comes to energy-efficient climate control solutions. Thanks to their constant innovation in comfort, energy efficiency, control and reliability, Daikin define the benchmarks for quality within the industry.
Promote a healthy immune system and breathe in air that is clean and fresh thanks to Daikin. Daikin air purifiers minimise asthma and allergy symptoms by removing dust particles and pollen from your air, and keep you healthy by filtering airborne bacteria and viruses. Daikin air purifiers also control odours, so that your home always smells fresh and clean.
Breathing clean air is one of the joys of life and is certainly a major health benefit. Clean air delivered at the right humidity and in the right place is a perfect foundation for optimal comfort.
Steamer Technology: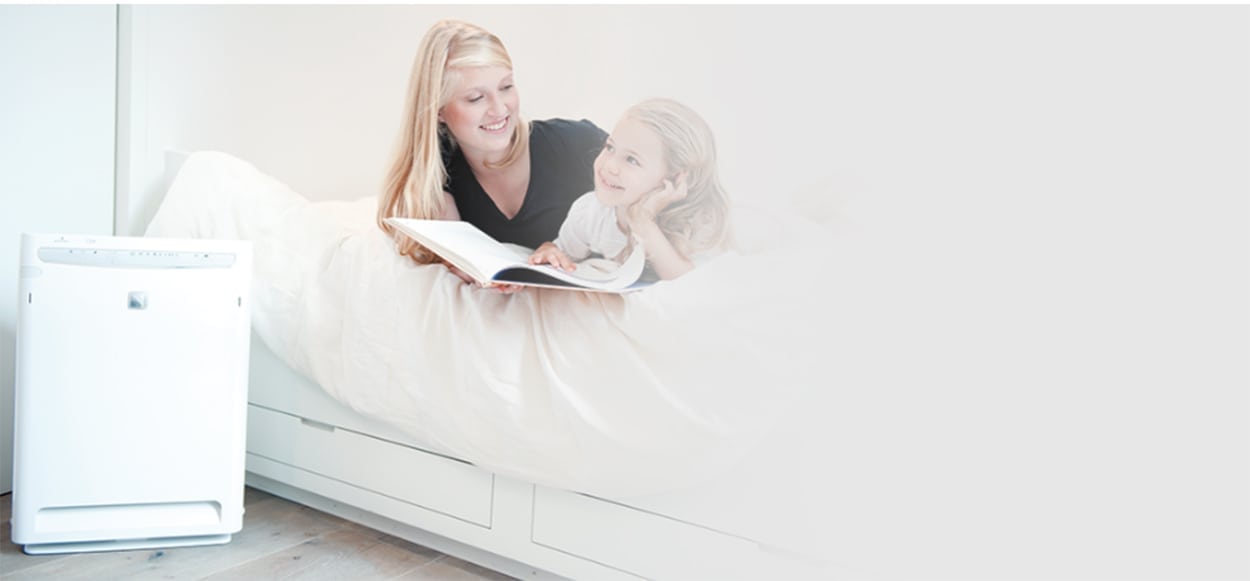 Daikin's streamer technology air purifier boasts five layers of clean air. It filters out airborne particles that can often pose serious health risks. The massive streamer discharge hits the viruses, mould, bacteria, allergens and hazardous chemical substances, decomposing and fragmenting their surface proteins, which are then destroyed through oxidation, thus rendering the virus safe. The streamer discharge then breaks down into safe nitrogen and oxygen atoms and water molecules.
Compared to the standard technologies in use, the Daikin streamer technology creates a wider plasma discharge within the machine that allows a greater number of electrons to be produced, resulting in an oxidative decomposition speed that is nearly 1,000 times greater.
Product Features include:
Powerful air purification increases indoor air quality with Daikin Streamer technology
Large air flow: 420m³/h in turbo mode
Whisper quiet operation: down to 16dBA sound pressure level
Lightweight and compact
Easy to clean flat panel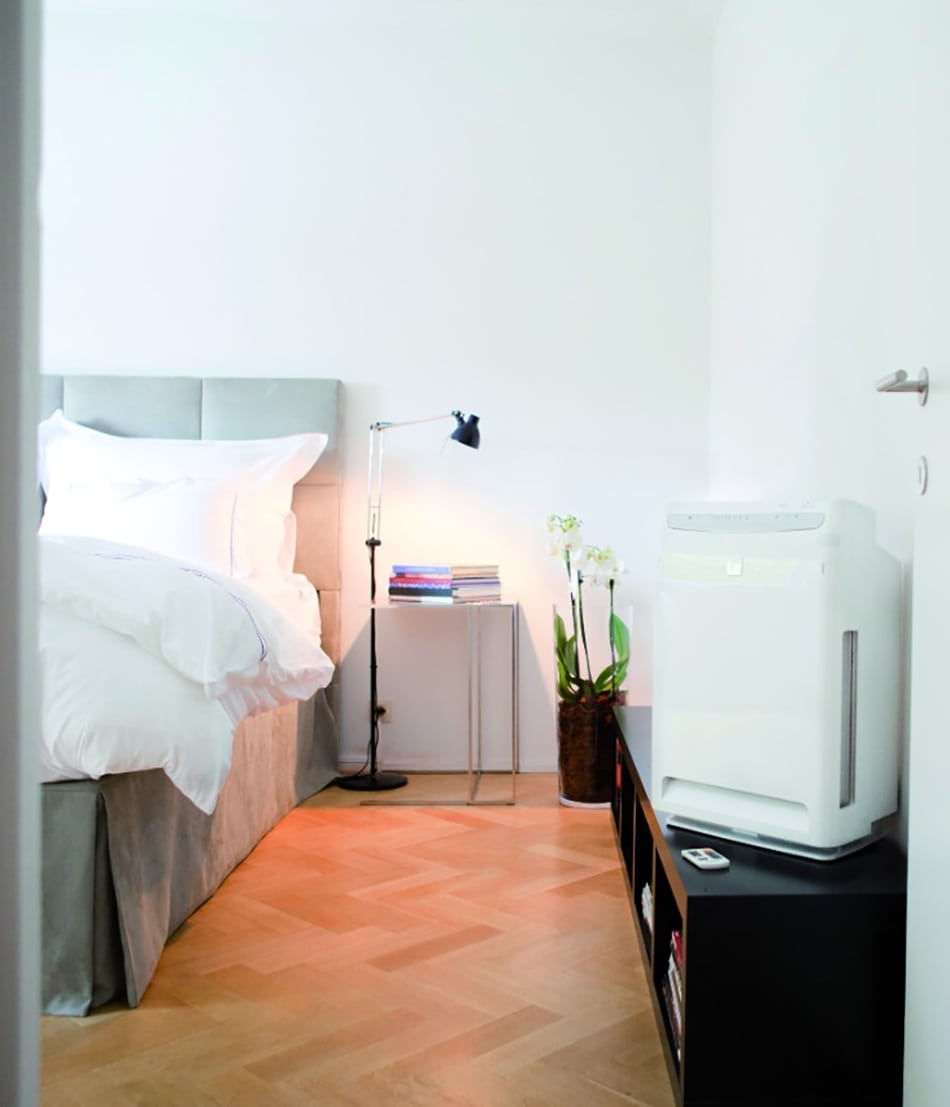 For more information visit Daikin.
---
Interested in advertising with us? Find out how →