Daikin: Keep Your Home Moderated All Year Long
More than 90 years of experience in air conditioning makes it possible for Daikin to offer the most comfortable, energy efficient and reliable solutions available on the market.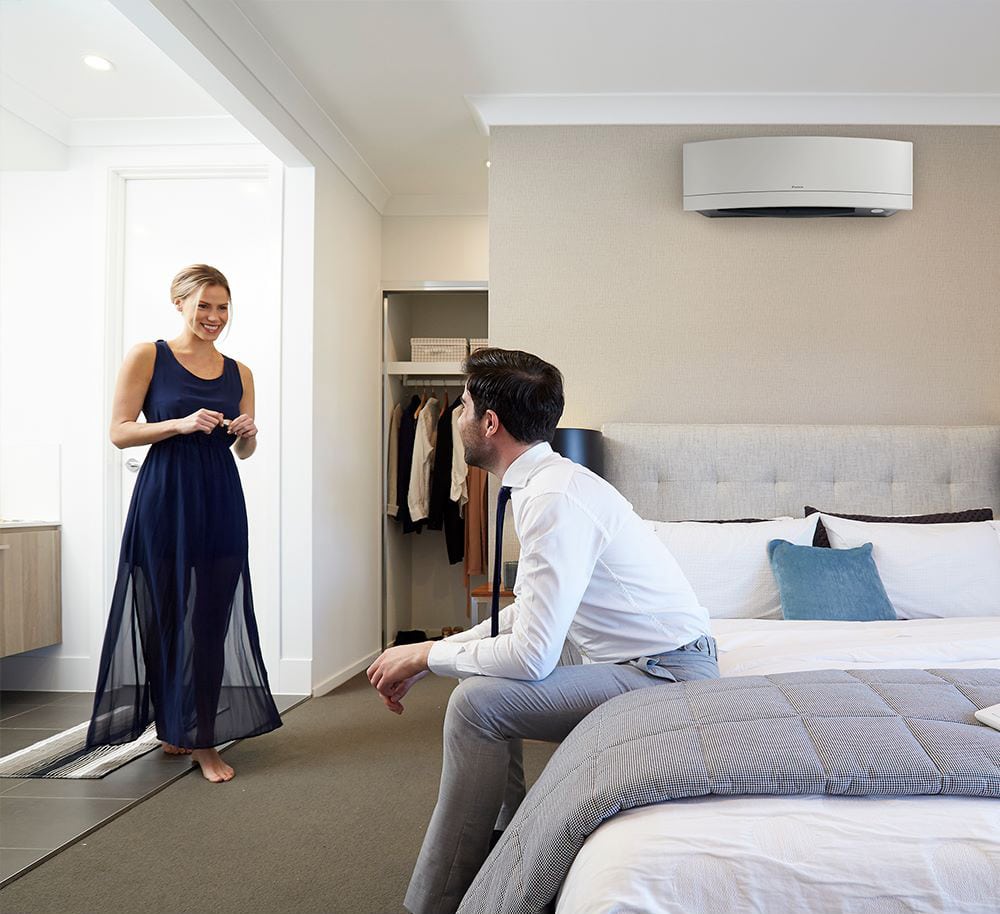 Daikin's cooling solutions are classified with the highest energy efficiency labels on the market. With an emphasis on renewable energy and savings due to their inverter technology, you benefit from a total solution that provides outstanding comfort, without jeopardising your energy bill. Their dedication to developing eco-friendly climate solutions guarantees that Daikin units are years ahead of legislation standards.
Daikin's inverter is an energy saving technology that avoids energy waste in air conditioners by efficiently controlling the motor speed. Rather than expending additional energy by starting and stopping, the inverter adjusts the speed of the motor so that it runs continuously and more efficiently. Inverter technology reduces your consumption by up to 30%.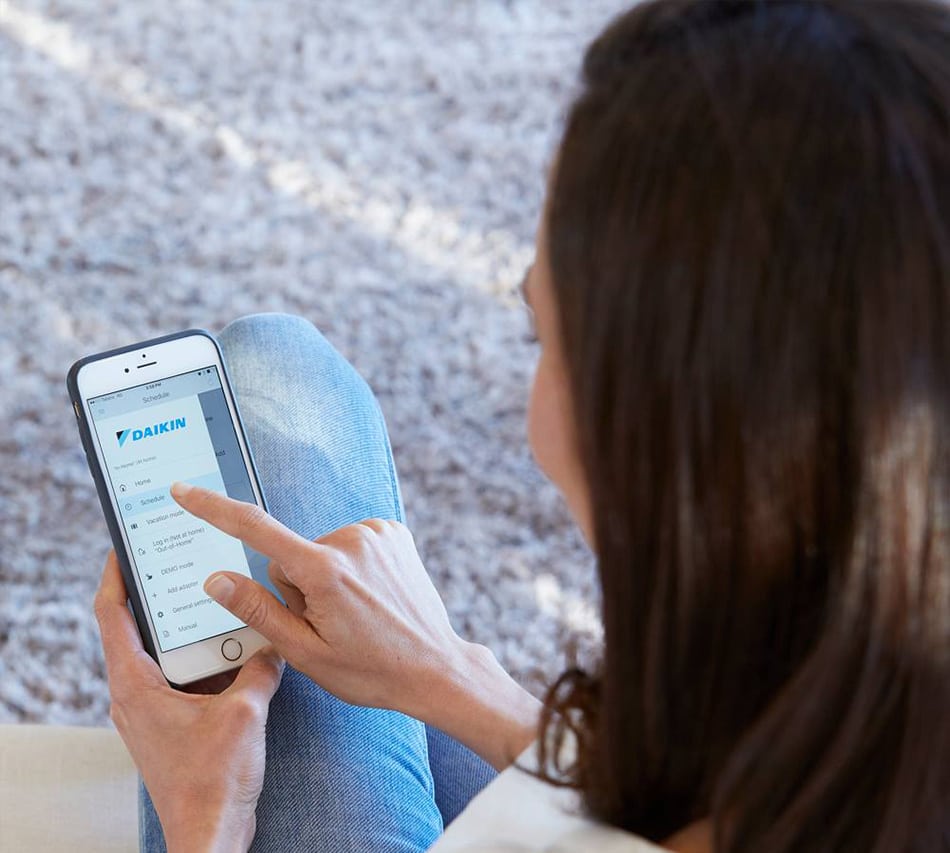 With so many different types of indoor units and design options, they create a climate that blends in seamlessly with your interior.
Download the Daikin Online Controller app, connect your Daikin unit to Wi-Fi and control your climate from anywhere. It is that easy. Simply connect your unit to Wi-Fi and download the app to change the thermostat, set temperature schedules, review your energy consumption and develop your own "If this, then that" workflow. Compatible with our air conditioning and heating solutions, the Daikin Online Controller is ideal for year-round climate control. Adjust the temperature, operating mode, air purification and fans for individual rooms with the interactive thermostat.
Programme your unit to reflect your lifestyle. Compatible with different appliances via the iFTTT platform, you can control your indoor climate from a distance. For example: IF you leave your building, THEN the heating will turn off.
​Daikin is a leading manufacturer and supplier of heating, ventilation and air conditioning equipment, including heat pumps.
For more visit Daikin.
---
Interested in advertising with us? Find out how →