La-Z-Boy: The Gift of Reclining This Valentine's Day
Today's recliners have an ever-widening range of functionality and comfort, making them the perfect Valentine's Day spoil for your loved one. Claire Gibson, from La-Z-Boy South Africa, offers an overview of how a comfy place to sit and put your feet up, is possibly one of the best gifts for someone leading a busy lifestyle!
The new range of La-Z-Boy recliners are incredibly comfortable, but they also boast designer good looks as well, making them the ideal gift for virtually every member of the family, including: One for the ladies: Traditionally regarded as the man's favourite chair in the house, the La-Z-Boy is receiving newfound interest from women. "Recliners and motion suites have grown in popularity amongst the female market not only because of their comfort and health benefits, but also due to advancements in more elegant designs in a wide array of fabric and colour options that complement, rather than compromise the aesthetics of a space," notes Claire.
A spoil for new moms: For many women, the La-Z-Boy is a welcome addition to the nursery as it offers support in all the right places, allowing moms to relax even when their hands are full.The La-Z-Boy has neck and back support that helps mothers maintain the correct position when breastfeeding, plush upholstered armrests that provide added support when holding baby for long periods, a wide seat for flexibility of position, and the ability to rock and recline for when baby needs to be rocked to sleep or when they are in need of a nap. "Best of all is that the La-Z-Boy can grow with the family – you can simply move it to another room to serve a different purpose once baby has outgrown breastfeeding," nods Claire.
A great gift for gamers: For many people, gaming is a fun adrenaline-packed activity, but it can have serious physical repercussions, such as a stiff neck and shoulders, or back pain. "With a La-Z-Boy, gamers can choose from 18 different positions to help combat competition-induced tension," points out Claire. Be gone back pain: For those suffering with back pain, the La-Z-Boy recliners are specially sprung for optimum lumbar support for your entire body, whether sitting or reclining, and every position in-between. "Advanced features such as duvet seat covers, calf support on the leg rests, and 180-degree reclining, helps relieve back pain by allowing your entire body to relax whilst being completely supported," explains Claire.
Solutions for sporting enthusiasts and movie buffs: "Whether you are watching sports, movies or series, the fact is that you are seated for a long time while doing so – so it is important to ensure that your body is properly supported while you are watching. Our bodies aren't built to sit for such long periods of time, and the effects can be detrimental to our health. Good posture is key, which is why La-Z-Boy recliners have long been the pinnacle of seating for TV watchers."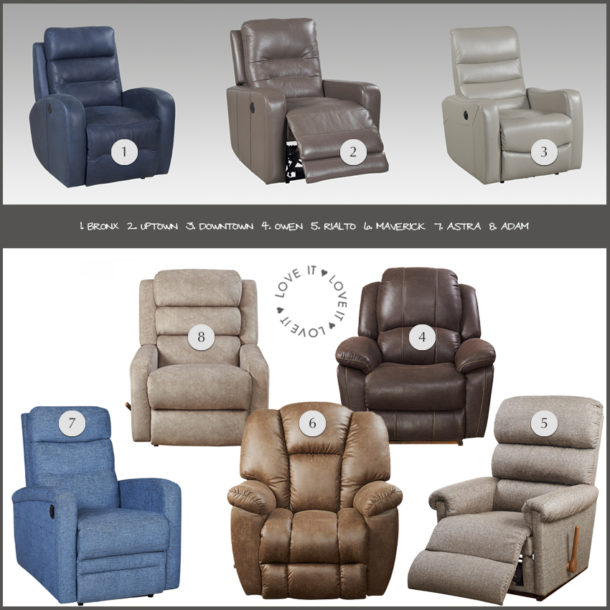 Contact: La-Z-Boy
---
Interested in advertising with us? Find out how →