Celebrate the Month of Love with FrenchTique Furniture
French furniture carries with it a rich heritage of tradition, craftsmanship and ornate detailing that have set this style apart through the eras. Quality, refinement and glamorous finishings are the trademarks of this style.
FrenchTique Furniture are the suppliers of French classic and exclusive furniture in South Africa. Here you can expect sophisticated, timeless pieces with a distinctly French flair in an array of goods from gorgeous lighting to French style furniture and more. Glamourous gold and silver finishings are prominent, adding luxury to any interior. For the month of love, you can also make the most of a special in-store promotion available with 15% off love chairs and 15% off any purchase required for a wedding. "We pride ourselves on being able to source furniture from yesteryear with some pieces going back to the late 1880's. We also stock reproduced furniture and chandeliers, mostly with a French influence." The emphasis is on luxurious furnishings for the home with a striking French ambience. Think beautiful ornate chandeliers, love seats, lounge suites, tables, mirrors and more. "Our value added service is that we can modify the furniture to suit you to a certain extent and can change the frame of the furniture, chandeliers and mirrors to your colour scheme." Frenchtique Furniture also offer an upholstery service for your convenience.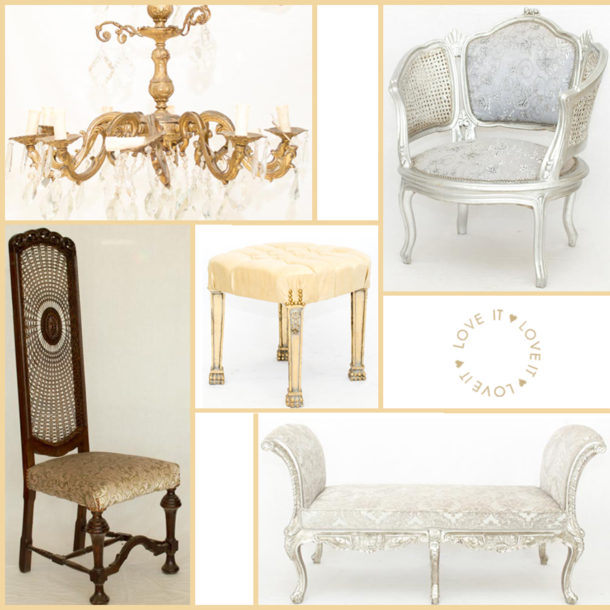 Contact: Frenchtique Furniture
---
Interested in advertising with us? Find out how →