Skype Head Office Gets a Makeover with Nett chairs
Every little detail has been considered within the latest upgrade to the Skype Head Office in Stockholm. Here, Peter Sahlin from pS Arkitektur chose the beautiful lightweight knit design of the Nett Chair by designer, Ton Haas, as a symbol of the dynamism of Skype.  In an interview, he shares why this phenomenal chair was selected in the office revamp and what this transformation adds to the magnificence of Skype as a brand.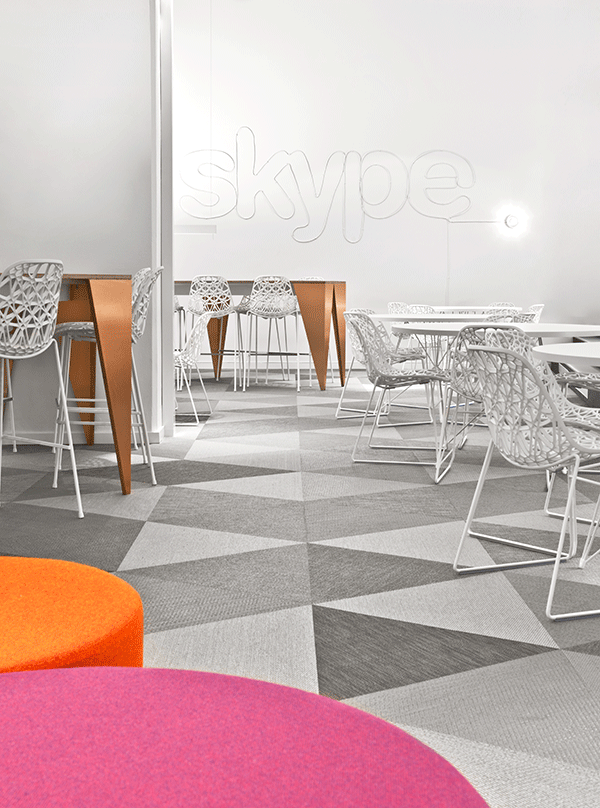 Gorgeous from every angle, these dynamic chairs are both functional and visually appealing, adding to the already vibrant setting that is the Skype office – a place for innovation and connectedness.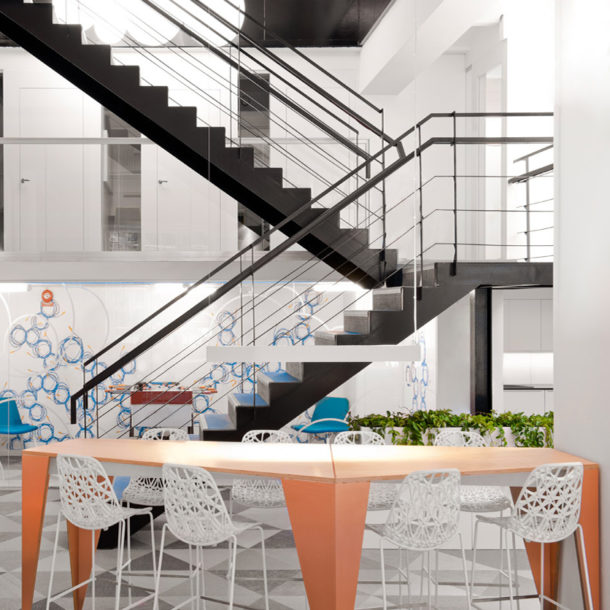 When posed with the following questions in an interview, this is what designer Peter Sahlin had to say about his choices: Could you tell us about the origin of the project? The Swedish office for Skype. The project consists of audio and video studios, offices and social areas for 200 employees. The core idea behind the Skype software application has generated the design concept for the interior of the new office; the idea being that Skype is a tool that allows chats, voice and video calls over the Internet. A pattern has been derived from an idea of voids emerging from the abstracted interconnected nodes symbolizing the interconnected world.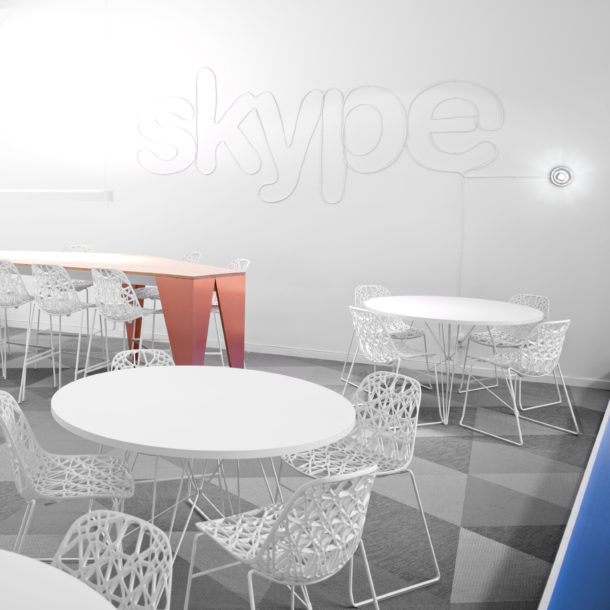 Why have you chosen the Crassevig Nett chair? Crassevig is for a premium brand and the Nett chair has the perfect look with the net-like structure. It symbolizes how Skype works, connecting people all around the world.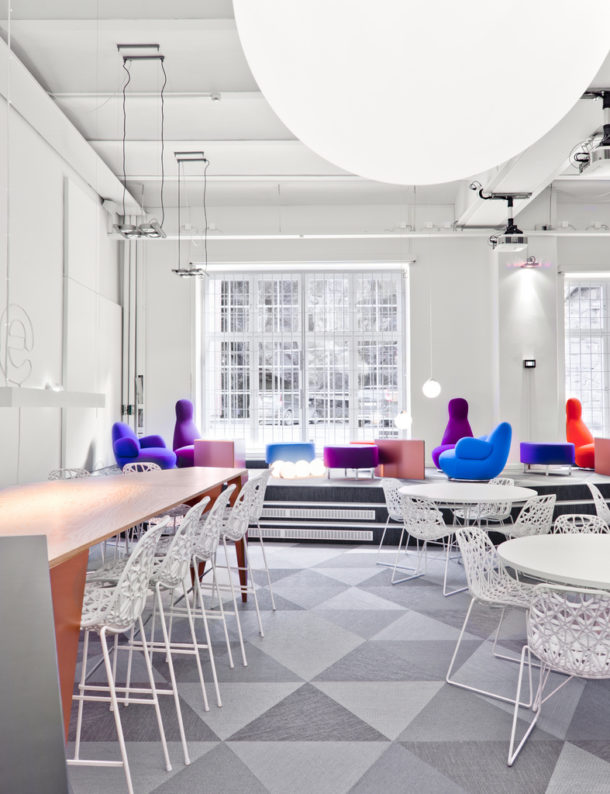 What is your idea about the evolution and future of the office market? Office 3.0 means great changes, keep and develop its human resources. The architecture of the offices is being transformed from "my office" to "our office". A place to meet, interact and create new values.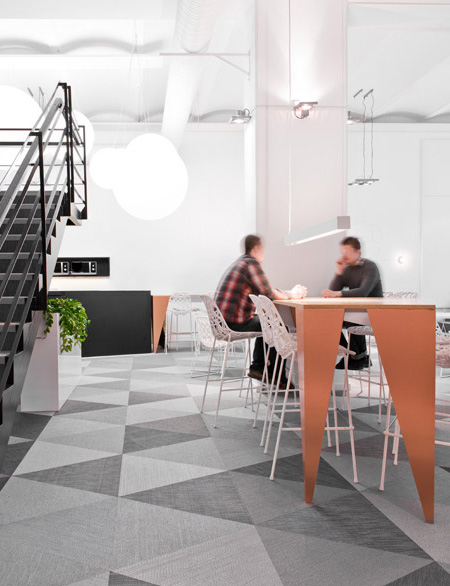 Source: Crassevig
---
Interested in advertising with us? Find out how →