DÉJÀ VU! Re-Introducing Cecil Nurse Manufacturing
Back in the Cecil Nurse family after a brief hiatus, we'd like to take the opportunity to introduce you to the manufacturing facility – Cecil Nurse Manufacturing (CNM).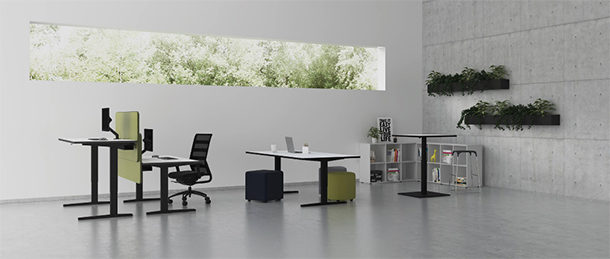 CNM designs and manufactures high-quality laminate furniture for medium to large-volume commercial applications. Based in the Western Cape, CNM has been producing furniture to international standards for more than 30 years and partnered with reliable distributors. As the largest laminate office furniture manufacturer, the factory has over 7000m² of production capacity and employs 140 full-time staff.
It is also the first furniture factory of its kind in South Africa to be ISO9001 accredited. All furniture is made using quality imported and local board, depending on the customer's requirements. The board is produced from timber, which is sourced from purpose planted sustainable forests and carries an E1 rating, which meets the European occupational health standards. The furniture manufactured in the factory is designed to be dry-assembled, eliminating the need for glue and allowing individual parts to be replaced with ease. With its technical department integral to the business, CNM works close with Cecil Nurse's product development team to identify international trends and materials used in modern workspaces. The factory combines the latest in Italian woodworking technology with experienced South African cabinet makers. Furniture components are precision cut, edged and CNC drilled. The different components are then passed on to experienced cabinet makers who meticulously assemble the furniture. Production processes are centrally programmed from the technical department to enhance communication, optimize efficiency, and minimize downtime.
Contact: Cecil Nurse
---
Interested in advertising with us? Find out how →