Tile Africa: 3 Flooring Considerations You Can't Ignore
From boutique hotels to coffee shops and restaurants, in the information age, great interior design can mean the difference between your business getting tongues wagging on social media and a spot in the hottest editorials – or not. And though gorgeous art and expensive designer furniture certainly have their place, many business owners – usually on a tight budget – tend not to realise the impact that a beautiful floor can have. And we're not just talking about aesthetically, either.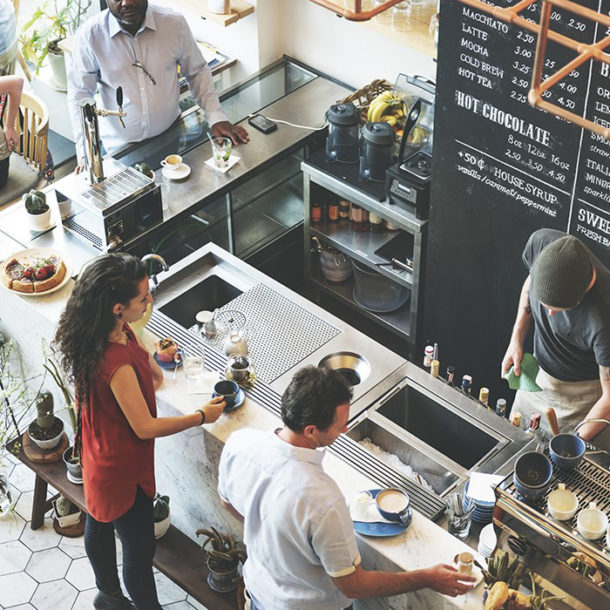 Flooring for your business involves much more careful consideration than for a home. You don't only have your customers' experience to consider, but also their safety and convenience, not to mention the impact that flooring can end up having on your business's bottom line over time. Belinda Barrington, Architectural Specifier at Tile Africa highlights three important considerations to take into account before making your final flooring decision. Cost Wooden flooring, carpet, and tiles can all be equally beautiful if installed properly, but when it comes to cost, some options are certainly more practical for a small business owner than others. Wooden floors, though beautifully warm and very on-trend, are rarely a practical choice for commercial spaces, simply because of their high material and installation costs. And to complicate things even further, they are highly vulnerable to scratching and scuffing, which means they'll need to be polished, sanded, and even replaced sooner than a tiled floor would be. Carpets are more cost effective in terms of materials and installation, but require deep cleaning more often, which adds to their maintenance costs later. The carpets chosen for commercial spaces tend to have bolder patterns and darker colours to better hide dirt from thousands of grubby shoes – meaning you'll be limited in terms of your décor options and may not end up with a result that you love. And while tiles may not be the cheapest choice up-front, they do offer great value in the long run, as they are extremely long-lasting, much easier to clean than carpets, and more durable than wood. Modern tiles also come in a wide variety of sizes, styles and finishes – from realistic wood-look to colourful patchwork designs – allowing you to blend the beauty of wood and textiles with the practicality and strength of tiles.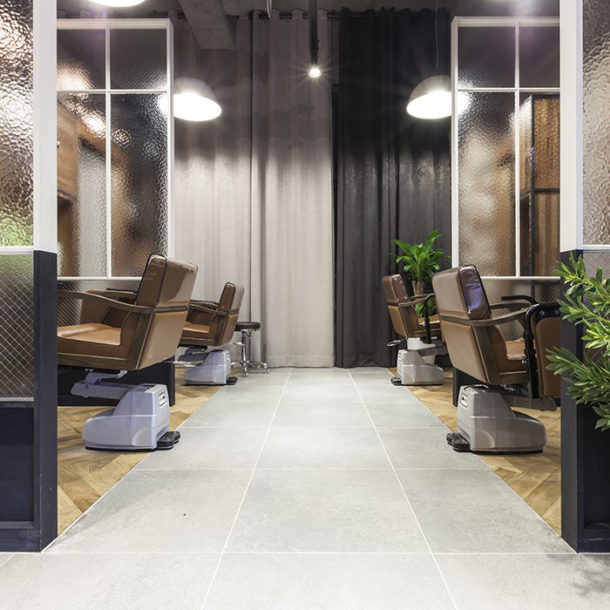 Practicality and Durability As we mentioned, tiles have a great advantage in terms of overall costs, as well as offering a good lifetime of durability. Public areas in commercial spaces see plenty of wear and tear, and eventually, spills and accidents may require a small section to be replaced from time to time. In a carpeted environment, this would entail removing the entire carpet and starting from scratch; and in a wooded-floor environment, replacing just one or two planks can cause a very noticeable discrepancy between the new areas and the old. Tiles win again in terms of practicality, offering the option to replace each one individually, as and when needed, therefore it is essential that you purchase a few extra square metres of your chosen tile at the outset ensuring you'll have a steady supply in case replacements are needed. Safety When it comes to safety, you might assume that carpeting and wooden flooring would beat tiles hands-down, thanks to their slip-resistant textures, but tiles too come with slip-resistant options to choose from. Carpets, as mentioned earlier, can be much dirtier than they appear, harbouring all sorts of bacteria, moulds and fungi that can present a real health hazard to your staff and customers. In addition, carpet edges (and warped or bowed wooden floor planks, for that matter) can present a tripping hazard that will leave your guests "floored" – and not in a good way. Tiles, on the other hand, are perfectly flat and smooth for walking around on – with or without trolleys. It's also worth mentioning that porcelain tiles (which are less porous due being pressed harder and fired at a higher temperature than ceramic tiles during the manufacturing process) are much better suited to outdoor areas than any of their competitors. At Tile Africa Commercial, we are not only able to guide you in the direction of the perfect tile for your requirements, we are also able to design a bespoke offering tailored perfectly to your business's needs. Still not sure what flooring options are appropriate for your commercial space? Why not contact an architectural specifier at Tile Africa Commercial on 011 979 0327 or visit Tile Africa.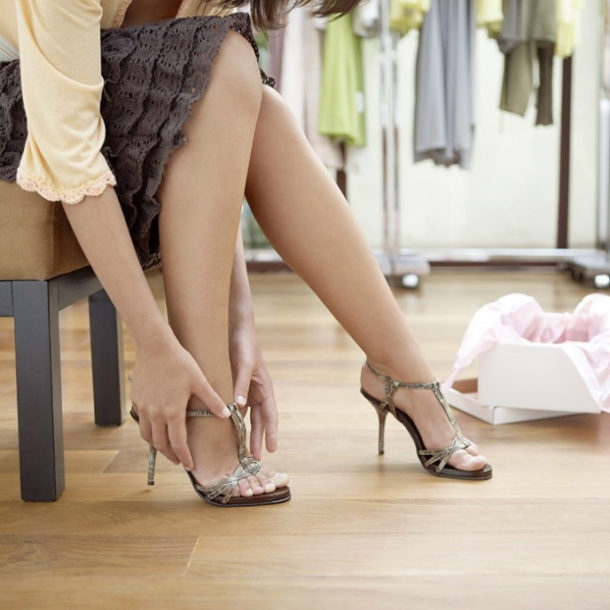 ---
Interested in advertising with us? Find out how →