Style-Worthy Kitchen Floor Ideas To Transform Your Home
The kitchen is a busy space and often accounts for the greatest amount of traffic through your home. Whether you have toddlers running through for a snack, or a hungry adult looking for a midnight treat, the kitchen is often a bustling space for the entire family.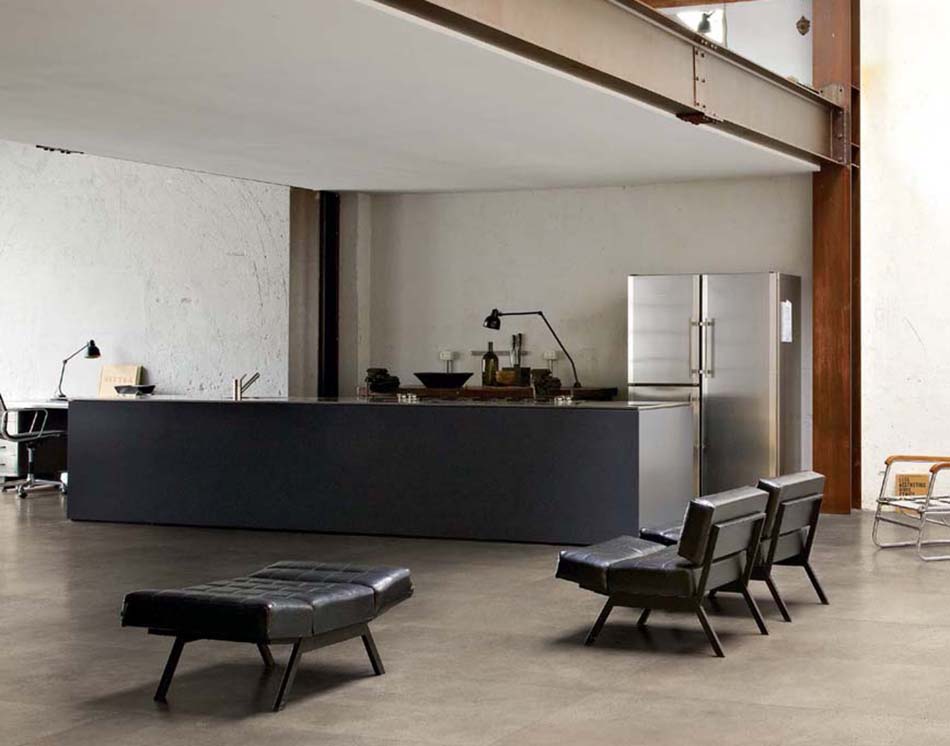 In order to maintain a modern and clean look, your kitchen floors need special attention in order to adequately deal with the enormous traffic demands. This is not a spot you want to overlook as your kitchen floors may take strain if you haven't invested in some quality finishes to uphold under the pressure of your family life every day.
We suggest spending the money on decent hardware in the kitchen. Tiles, vinyl and even hardwood flooring are superb options. In the kitchen you should certainly think about the most durable, versatile and water-proof alternatives that won't spoil under strain.
Tiles:
Many designers opt for tiles as their chosen kitchen flooring alternative of choice! And it is easy to see why. Tiles are so easy to clean and maintain and are one of the more afforable options for the kitchen. With so many modern designs to choose from, we really can afford to splash out on a design that suits the space. Think wood-look or even concrete-styled tiles for a contemporary finish. Mosaics and patterned tiles can also bring a wow factor to your space!
The downside about tiles is that it can make your interior feel cold and sterile. However, there are many ways to add warmth and charm to your kitchen. An oversized area rug is one way to add colour and warmth! Want to spice things up in your kitchen, change out your rugs per the season and enjoy a fresh new look every few months!
Wood:
Nothing beats wood as a flooring option – the warmth, natural tone and quality of wood are timeless, even in the kitchen. Paired with modern finishes and a sleek, contemporary kitchen design, and your wooden flooring will shine! We also love the many innovative layout options available for wood – I mean, check out this stylish herringbone pattern that adds richness and quality design to the below kitchen! Simple and stunning!
Shopping Guide  Rocco Tile
Rocco Tile is a professional and dynamic independent tile distributor, which represents a variety of products within the building industry.  A professional and highly competent team who are in touch with the latest trends in the building industry.
Contact: Rocco Tile
---
Interested in advertising with us? Find out how →