Flowcrete's Isocrete 1500 Makes Its Mark In London's Top Luxury Neighbourhood
12,000 square metres of Flowcrete's fast-drying, high-strength, self-levelling screed system, Isocrete 1500, have been installed at a prestigious development in London's sought-after Mayfair district.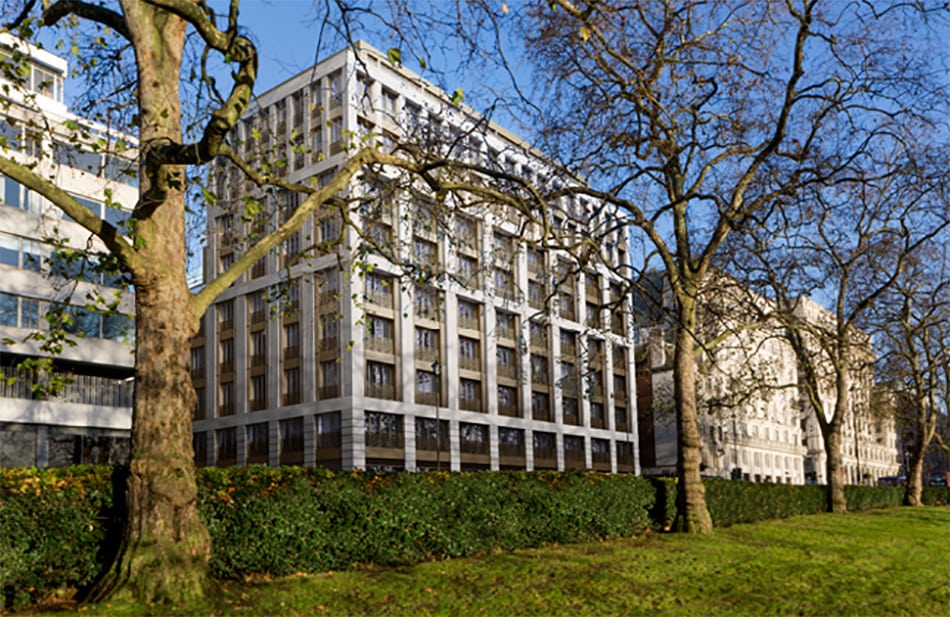 Mayfair is experiencing arguably its most significant spate of development in recent times, helped in many ways by Clarges Mayfair — a super prime development of 34 luxury residences by property developers British Land. 
Set over ten floors, the development features stunning views over Green Park and Buckingham Palace and exceptional private wellness facilities, including a 25 metre swimming pool, fully equipped gymnasium, sauna and steam room, as well as a private cinema screen and 24 hour concierge and security.
Designed by award-winning architects Squire and Partners and built by main contractor Laing O'Rourke, Clarges Mayfair complements the historic architecture of surrounding Piccadilly landmarks. Interiors have been designed by award-winning Martin Kemp Design to the height of taste and sophistication.
12,000 square metres of Isocrete 1500 was specified for the development to deliver a solid platform along with excellent strength and performance drying times. 
The material was installed by Flowcrete licensed applicator, TCS Group — a leading contractor for residential and commercial developments with a strong presence in the London and M25 Area.
Isocrete 1500 can be walked on in as little as two hours, speeding up construction schedules and allowing follow-on trades early access to the site, therefore no longer having to wait days or weeks for the screed to cure.
Isocrete 1500 can be both hand (0 – 20 mm) or pump applied (4 – 20 mm) for the easy levelling of concrete floors. 
For pumped application, at least 8 mm average thickness would be a typical expectation on a reasonably level base. Around 2,000m2 of Isocrete 1500 can be pumped per day, under suitable conditions.
Isocrete 1500 has been designed for primarily for new construction where finishes such as carpets, ceramic tiles, vinyl, linoleum wood block or cork need to be applied quickly. It may be used as a screed to receive an epoxy resin finish in areas taking light traffic.
A second system from Flowcrete, Isopol SBR, was also used in the spa and swimming pool area on accounts of it moisture tolerance. 
Isopol SBR is a styrene butadiene polymer latex screed additive and bonding agent. It is used to produce polymer modified wearing screeds for heavy duty and industrial flooring and for rapid drying, levelling screeds (minimum 10 mm thickness) to receive various types of floor finishes.
The project completion of Clarges Mayfair comes at an exciting time for Flowcrete UK, having recently secured ISO 14001:2015 environmental management certification for manufacturing processes at its headquarters in Cheshire as well as having won 'Large Commercial Project of the Year' at the 2017 FeRFA Awards for the company's work at St Fagans National History Museum in Cardiff. 
For more details about Flowcrete's range of fast drying, semi-dry cementitious screed systems visit its website.
---
Interested in advertising with us? Find out how →