TileSpace Brings Us X-Rock
As leaders in premium tiles and stylish sanitary ware, TileSpace boasts exquisite, contemporary showrooms that are regularly updated in Johannesburg and Cape Town. The TileSpace range reflects a portfolio of exclusively imported products carefully selected for their superior quality and remarkable design, contributing to an inspired elegant lifestyle.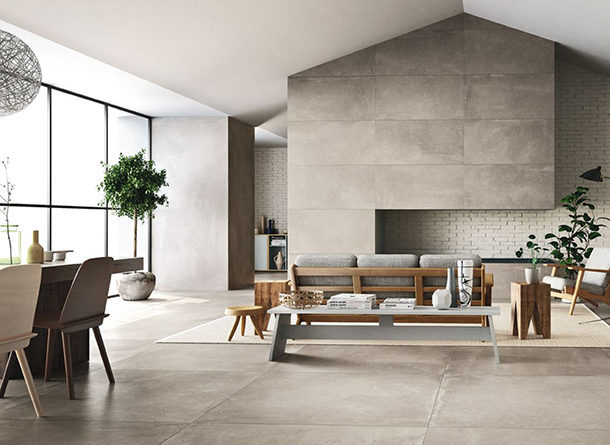 They have carefully established and nurtured personal relationships with key international suppliers for well over 20 years and these relationships are extremely important to the business. As such, TileSpace provides a differentiated product offering with competitive pricing for quality products.
Where distinctive style, craftsmanship and superior quality bring about inspiration and radiate beauty beyond all comprehension. Tilespace offers an unrivaled selection of exclusive, beautifully imported brands specialising in tiles, sanitary ware, taps and fittings for all your design needs. You will discover the finest products accompanied by expert advice, creativity fueled by passion and friendly faces. This is where your Tilespace journey begins…
Among the ranges on offer, you will find the exclusive X-Rock offering from Imola Ceramica. Inspired by stone, X-Rock is on another level and is the first stone design where you what you see is what you get. The surface appears angular, but in reality, it is soft. It seems to be a solid colour, but that is not the case. It looks like it doesn't reflect, but if you walk on it, everything changes. It is the dynamic force of diagonals that has given rise to X-Rock. X underlines the innovative nature of the collection. Rock indicates the origin: Rock, Stone. Therefore, X-Rock is inspired by stone, re-interpreting it in an unconventional way.
Contact: TileSpace
---
Interested in advertising with us? Find out how →