St Leger & Viney's New Thibaut Surface Resource Collection
Give your walls a beautifully textured quality with the all-new Thibaut Surface Resource Collection of exclusive wallpaper offerings, now available locally through St Leger & Viney.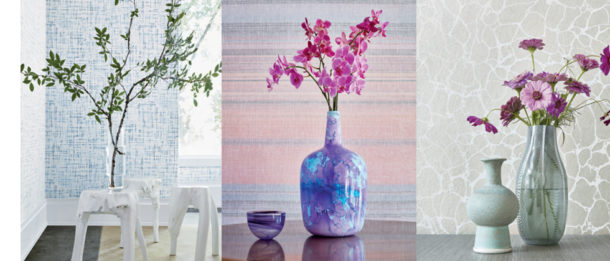 Wallpaper is a great way to add definition to your interiors. Textured offerings add visual appeal while creating a wonderful aesthetic feature in any room. Thibaut has refined the art of producing exceptional wallcoverings over the years, and the latest Surface Resource Collection is no exception. The result is a collection that is both classy and on trend – wallpaper that will work well in classic or modern settings. Surface texture makes a lasting impression, especially on the walls of your home. From subtle textures that add gentle style, to bold patterns for dramatic dimension, Thibaut's collection of wallcoverings is a next-level resource for inspiring spaces. Modern, luxe and stylish—these simple yet refined designs walk the line of chic sophistication.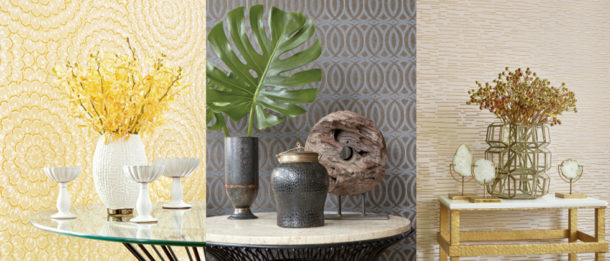 Some ideas for interior applications include:
Add a striking textured wallpaper as a feature wall at your home's entrance or hallway and let this make the first impression as guests arrive at your door. Add a stylish mirror and desk for a clean, crisp and modern look in your entryway.
Textured wallpaper is a great addition to the bedroom. Instead of a headboard, use a textured paper as a feature wall behind your master bed and allow the wallpaper to inspire you, day or night!
Don't overlook those smaller rooms in the house. Revamp your guest loo with a gorgeous textured wallpaper for added sophistication!
Go bold and give your furniture a new lease on life with a stunning textured wallpaper. Cover cabinet doors, drawers and more in your favourite textured design.
Contact: St Leger & Viney
---
Interested in advertising with us? Find out how →