Plascon House Tour: Distinct Italian Industrial Design
Just north of Rome, you'll find this exquisite Italian home designed by Paola Navone, a renowned Italian designer and architect whose style is a mixture of modern with traditional elements. Her work graces the distinct interior of renowned shops, hotels and restaurants and she rarely, if ever, takes on a residential renovation, unless it is truly special. With one look at today's featured property and you'll see why Paola Navone got involved to add a certain sparkle to this beautifully renovated space.
This building was once a tobacco-drying plant and yet, Paolo has brought style and sophistication to this industrial style renovation that is simply breathtaking, and ideal for modern living.
Gorgeous hexagonal tiles are used throughout the living space, in striking shades of grey to add definition here. The large open plan space is coated in contemporary white, while the floors are left to do the talking here. An oversized table made from kauri wood thousands of years old is paired with a fun mix of chairs and sits on a carpet of tiles.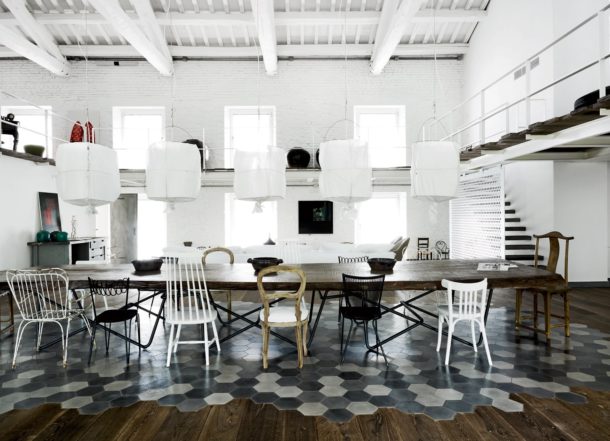 Gorgeous high, warehouse-style ceilings make this home feel airy, modern and light. A balcony runs the perimeter of the living-dining room, a solution Navone came up with to deal with existing structural beams, which would have been too costly to remove.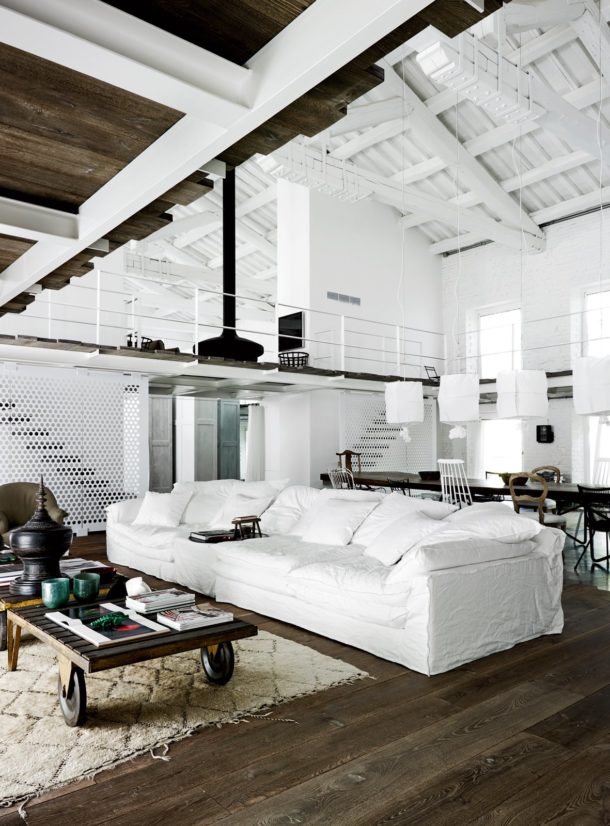 A stunning feature is a floating fireplace – the black adding drama and contrast to the living room. Classic brown leather sofas add charm here, as well as an area rug in neutral tones that bring a sense of warmth and comfort to this space.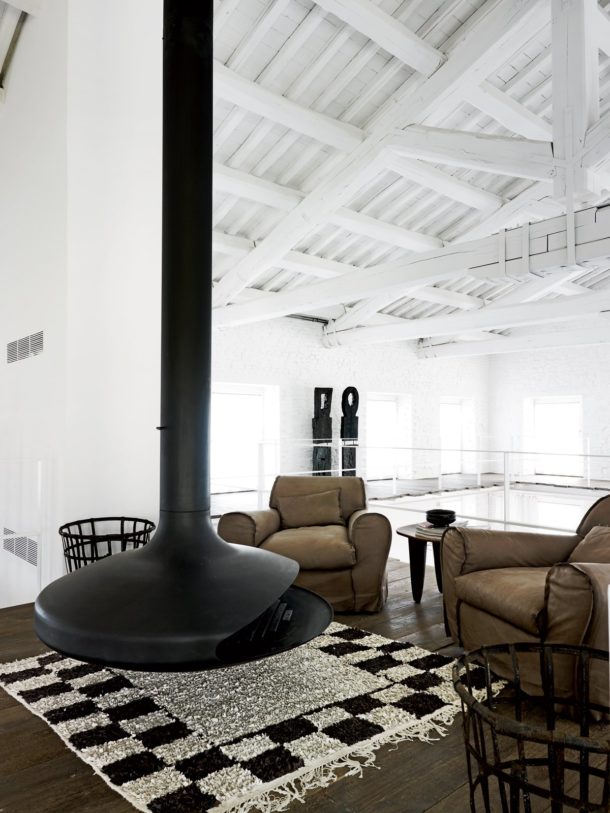 The bathroom is a classic Navone tour de force. She created the bathroom sink, her own design for Ceramica Flaminia, and the stand is custom made from old discarded wood. The floor and the shower are tiled with more Navone-designed Moroccan tiles from Carocim.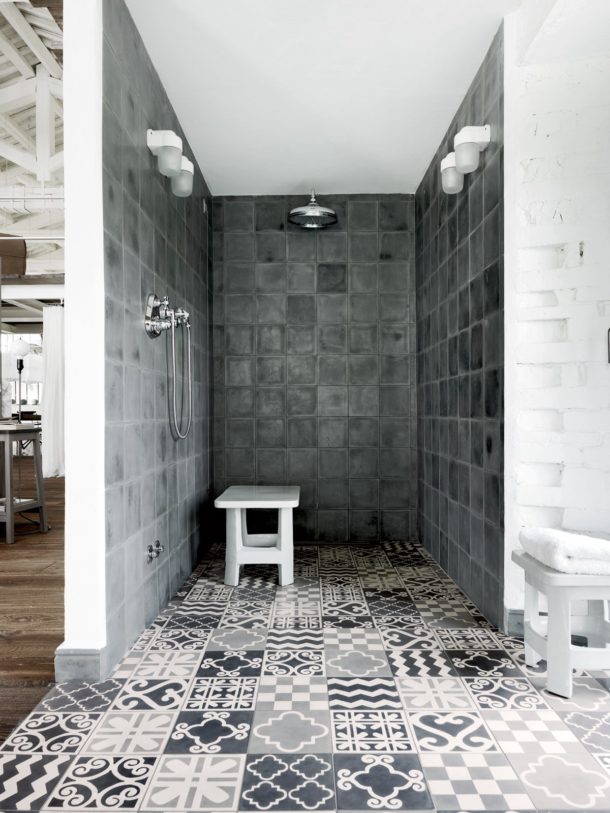 A freestanding antique tub makes a bold statement here, installed by the white linen–curtained window. The white walls, black tub and gorgeous patterned tiles work together beautifully here.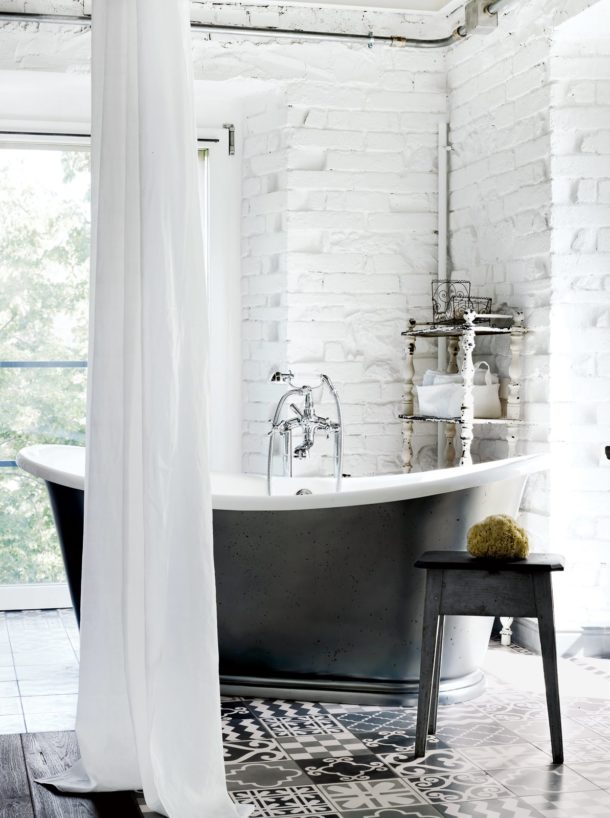 Huge swaths of Indian cotton drape the vintage iron-framed bed and closet in the master bedroom. The double-height cabinets hold the residents' clothing.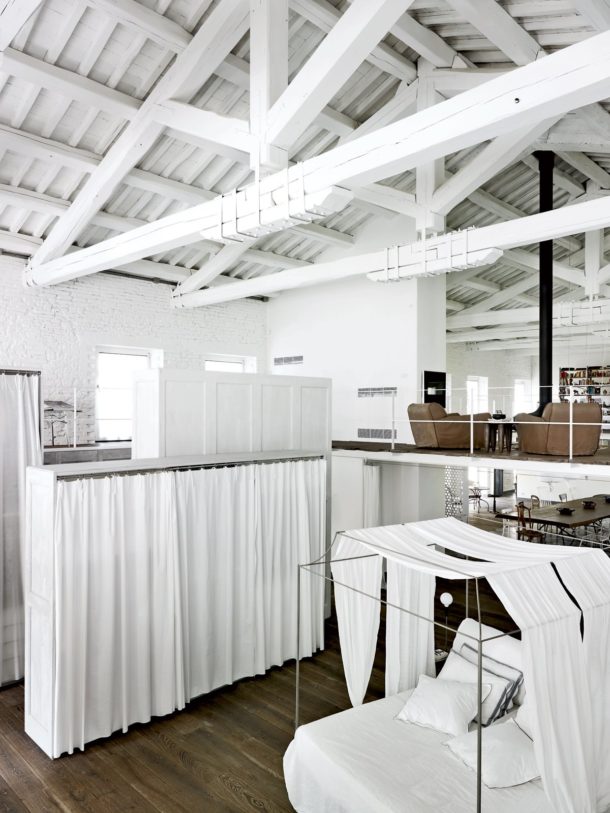 Contact: Plascon





Via Dwell spotted on Just The Design
---
Interested in advertising with us? Find out how →