Plascon: Perk Up Your Home With Colour This Winter
Texture with warm bold colours and striking traditional prints are the order of the day when creating warmth in your home this Winter. We chatted to a few people in the know to get their favourite colour picks for that 'cosy, comfortable, I could sit here and read my book all day' feeling.
Natalie Mallet, owner of Algusto Décor and Construction in Durban says paint colour is fundamental and affects people more than they realise. "The sense of pride and appreciation people feel when they walk into a beautifully painted space is so affirming and I believe contributes significantly to happier people in general. Even if it means getting professional help or going back to the paint store four times, it's so worth getting the colour right. To create warmth in a home she says, "Yellow is becoming a popular choice for smaller areas to bring a smile and lighten up an area. I also love strong colours like Navy, Grass Green and White for a fresh take while warm greys such as Crete Shore (EC-52) continues to be popular and adds depth."
With Winter around the corner, the 2018 Plascon Colour Forecast has a range of rich warm terracotta hues to create a contemporary but cosy look. Plascon Brand Ambassador and Colour Specialist, Claire Bond says, "Look out for a blend of Belle Aurore (R5-B1-2), Hot 'N Spicy (R6-B1-1) and Rooibos (R6-C1-2) in the forecast's Craft Spirit palette for an update on the colours of ancient cultures for a modern living space. We also love our Amadeus (Y1-B1-4), an earthy yellow-tinted hue with a grounding energy when combined with other colours." On decorating your home for warmth, Bond says, "Texture, texture and more texture."
May's Plascon Colour of the Month is smoky, silvery Julianne Jade (G5-E2-1). Also part of the 2018 Plascon Colour Forecast, this old world blue-green can be used to create the Japanese-inspired, on-trend 'Wabi-Sabi' look which embraces the imperfection in the world around us. 'This wonderfully muted and calming green combined with handcrafted décor elements will help you break your own rules, slow down and focus on the present. Think pottery, unbleached cotton, your mom's old tea set and weathered wood to make your home into a welcoming sanctuary that celebrates the past, " says Claire.
In keeping with greens, Cara Slater-Middlewick from Cara Slater Designs in Ballito loves Plascon's Samovar (Y4-E2-1) to create warmth and used it recently to design and decorate a home where the colour was used on the exteriors and as an accent for some interiors. "I love this warm grey that has a slight olive-green tint to it. The trick when choosing a grey tone is to go for a warmer grey tone instead of a cool undertone especially in Winter when you are trying to create a cosy feeling in the area." For pastel lovers, Cara says deep salmon pink also juxtaposes beautifully with this colour in your accent pieces.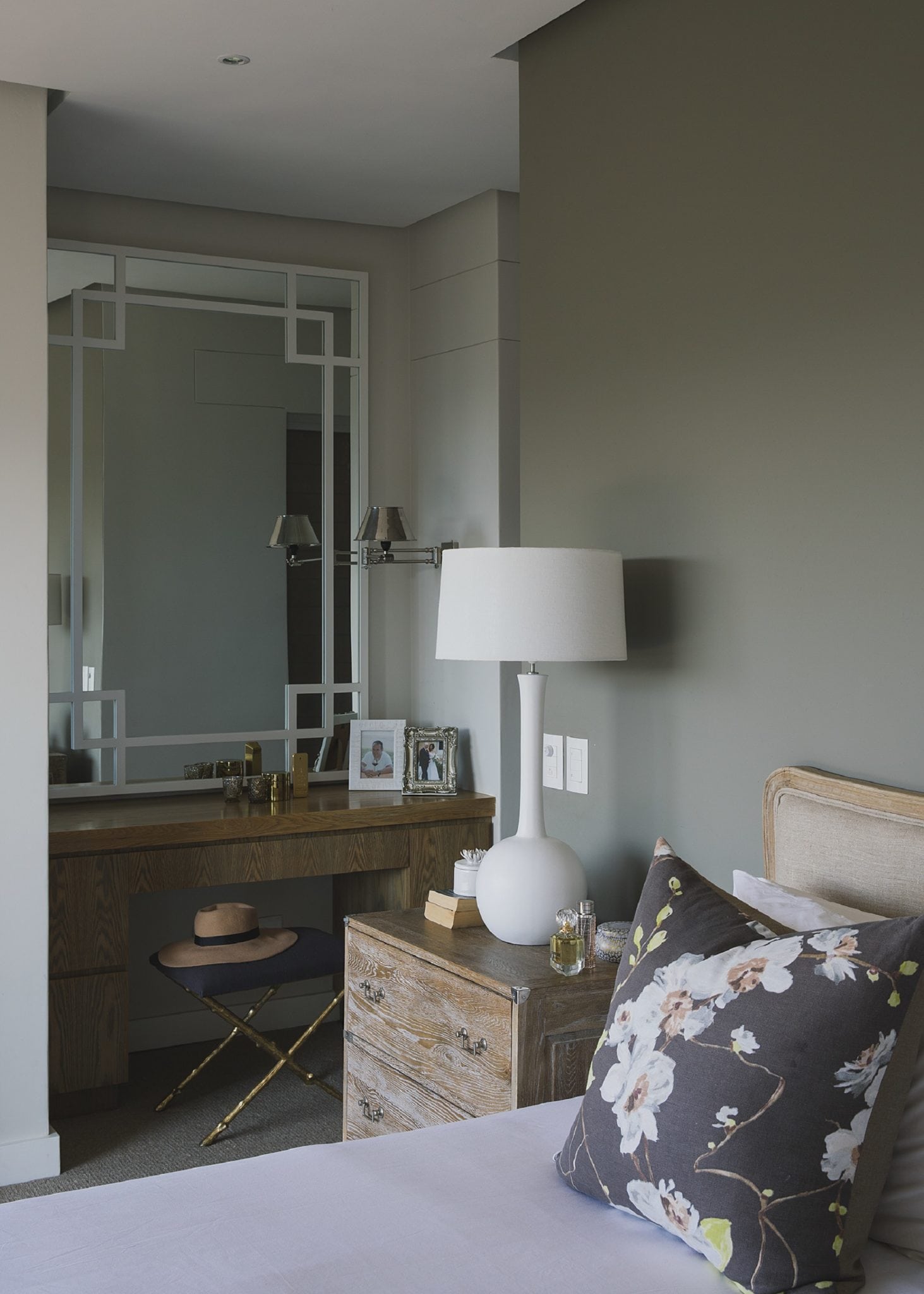 Tony Mariano from Mariano Rossouw Professional Design Agency in Cape Town says his go-to colours for Winter warmth are red, orange and yellow. His current Winter favourite is Plascon's earthy yellow Amadeus (Y2-B1-4) and any other good variations of the bright primary colours because, he says "you can use primaries with any neutral and achromatic shades, because they make you feel young and because they bring Summer into your home on a gloomy Winter's day." Tony also believes that paint is practically everything you see in a space and is a very important part of the decorating process. "A good research of colour psychology when conceptualising a new scheme is fundamental to achieving a successful space."
For other ways to add warmth he recommends lighting the fireplace or some candles, increasing natural light or improving artificial lighting, spreading cosy throws, scatter cushions and rugs around your home and inviting people you love over as often as possible.
So it seems that, across the colour spectrum, everyone has their favourites for bringing Winter warmth into the home. One thing everyone can agree on, though, is that choosing your colours to create a space is one of the first and most important steps of the decorating and design process.
Contact: Plascon
---
Interested in advertising with us? Find out how →