Plascon House Tour: Modern Swedish Abode
We love the relaxed yet contemporary flair of this Swedish residence, where modern furniture choices, a striking feature wall in the living room, and beautiful wallpaper in the kitchen elevate the style of this modern space.
How fabulous is this trending round mirror in the living room, reflecting the beautiful interior of this home and offering a modern angle that is perfectly on trend.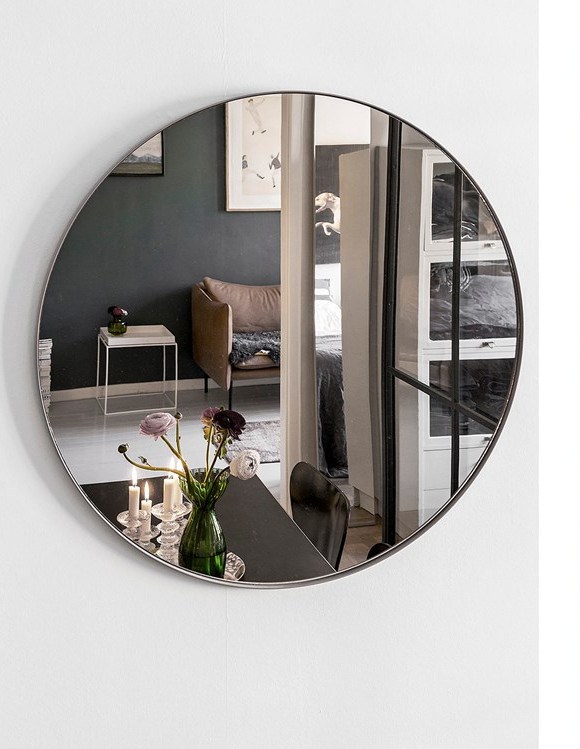 The living spaces are calming and sophisticated with a gorgeous dark feature wall behind the modern brown leather sofas. This striking colour, against a white backdrop is refreshing. A choice of simple furniture is ideal here, with Chinese paper lantern as the main light source in the room, an array of neutral prints on the sofa, and a touch of greenery in potted plants.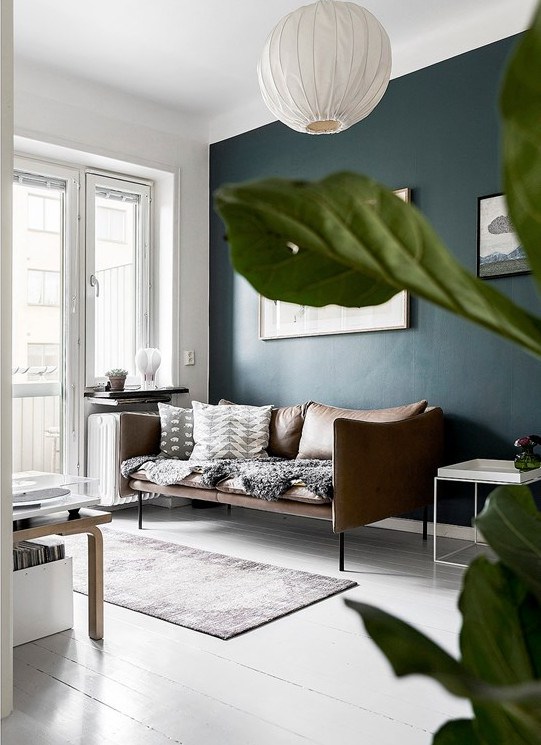 The kitchen, although on the small side, is brought to life with a stunning wallpaper installation that adds a burst of energy into this room. Moden stainless steel appliances add a reflective quality here and simple white countertops add to the contemporary feel of this space.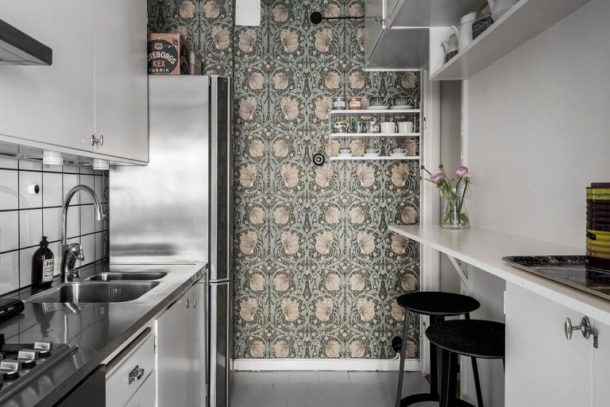 The rooms are all interleading and we love the use of a glass wall to separate the modern bedroom from the dining room. This is a great way to allow light from the windows to travel into all the rooms, creating a wonderfully bright and contemporary space for modern living.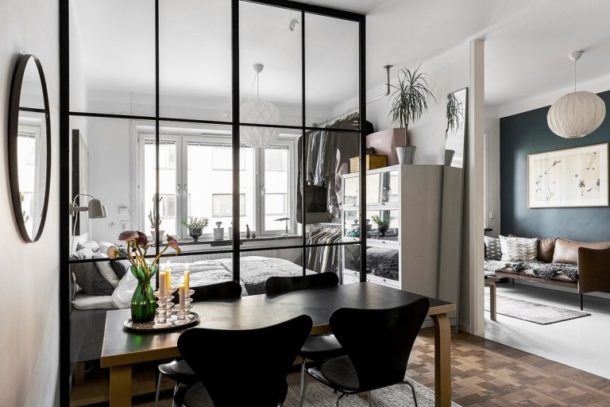 Beautiful wooden flooring adds pattern and depth in this space, tying the entire interior together beautifully and adding a richness of tone here. The bedroom too, although quaint, is beautifully neutral and modern in shades of grey and white with ample light pouring in from the outside. Strategically placed artwork above the bed, and throughout the home, adds interest and keeps the eye moving to find all these wonderful little treasures in every space.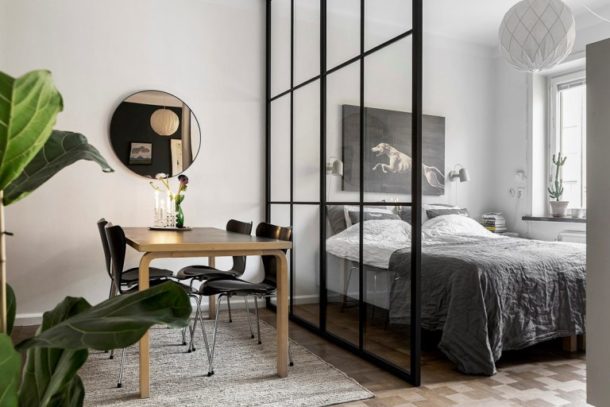 Contact: Plascon




  Via
---
Interested in advertising with us? Find out how →