Plascon House Tour: Loving The Loft Lifestyle
Today's Swedish loft is everything you would want in a stylish yet contemporary abode – complete with glass interior walls, tall ceilings and crisp finishes that are perfectly on trend.
One of the signature traits of a modern loft is the illusion of space and open plan living with the elimination of interior walls in the creation of beautiful open spaces. In today's stylish retreat, the clever use of glass walls works wonderfully to add to this illusion of open plan living, welcoming light and yet simultaneously separating the different rooms into key living space, such as a separate bedroom and lounge.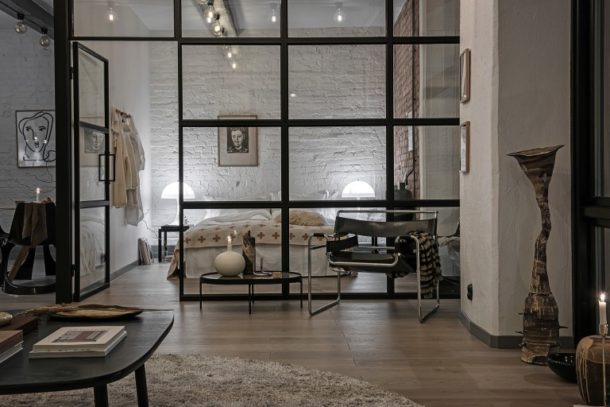 The extension of these glass walls carries to the exterior walls, where tall windows welcome the outdoors inside, and also adds intrigue with bold black frames that are beautifully industrial in design and complements the overall architecture of the home.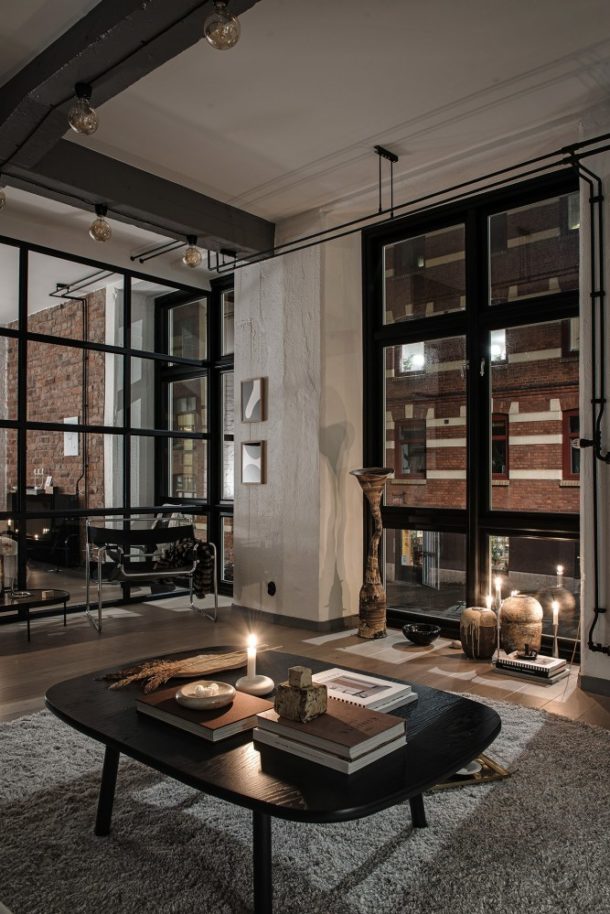 The interior styling is contemporary yet luxurious with an array of finishes that ooze comfort and promotes the idea of an elegant retreat within an industrial-feel building. Neutrals work best here, as not to distract from the original features of the building facade, complete with brick walls, exposed concrete ceiling beams and large windows. A modern dining area with designer high gloss black seating is oh so dreamy here – perfectly paired in contrast with the rich wooden tones of the dining table!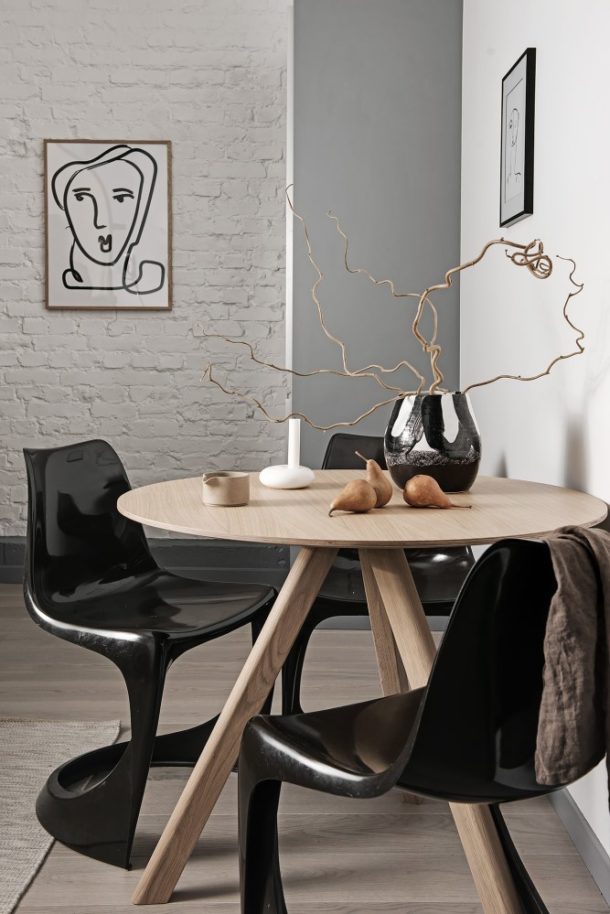 Industrial lighting blends in harmoniously in the kitchen, where modern appliances and striking marble counters ooze sophisticated style. We love the choice of dark grey cabinetry to match the darker shades used throughout this space.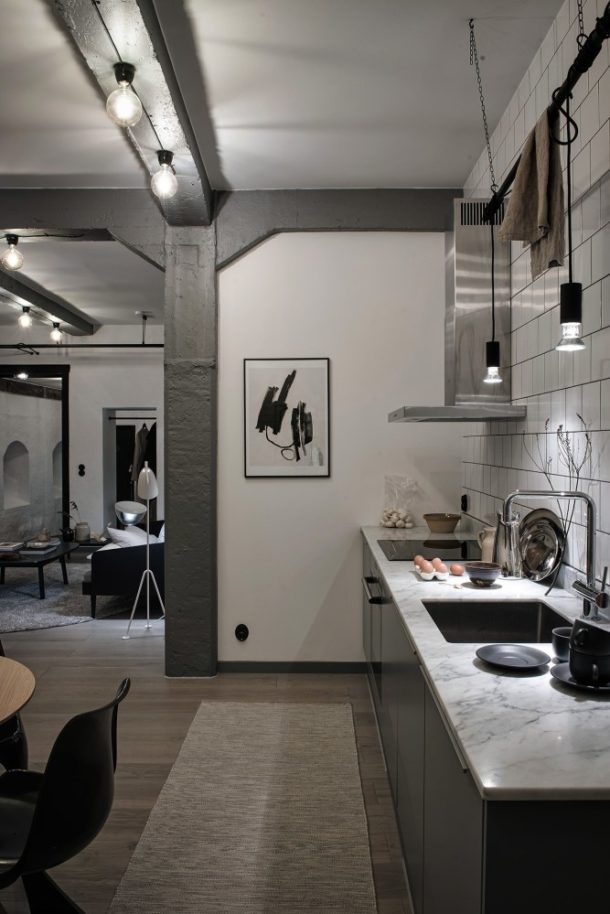 The bedroom feels light and spacious, with a white interior that is reflective and calming – a blank canvas for the simplistic layout. White linen is timeless and works in any setting. Here the white on white adds a freshness to the space which is a welcome contrast from the warmer neutrals found in the rest of the abode.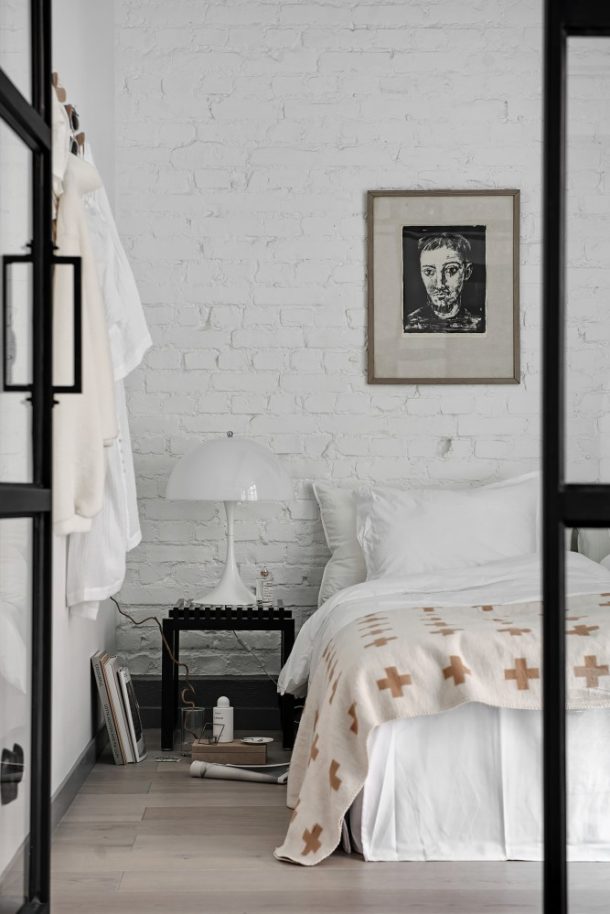 Contact: Plascon




Via
---
Interested in advertising with us? Find out how →