Plascon House Tour: A Grecian Island Abode
There is something magical about the Greek Islands, and if you've ever been there yourself, you'll know that island life happens at a much slower, calmer and relaxed rate. Today's home takes us to Milos, Greece, where this holiday property oozes serenity and relaxation.
Simplicity is the key to the tranquility we find in this striking Greek retreat. High ceilings, light furnishings and raw wooden beams add to the magic and charm of this home. In the living room, a beautiful floating sofa system adds to the relaxed ambiance of this space, paired with modern light pendants beautifully poised on the one end of the room, both emphasising the height of the ceilings and adding a contemporary feature to this interior.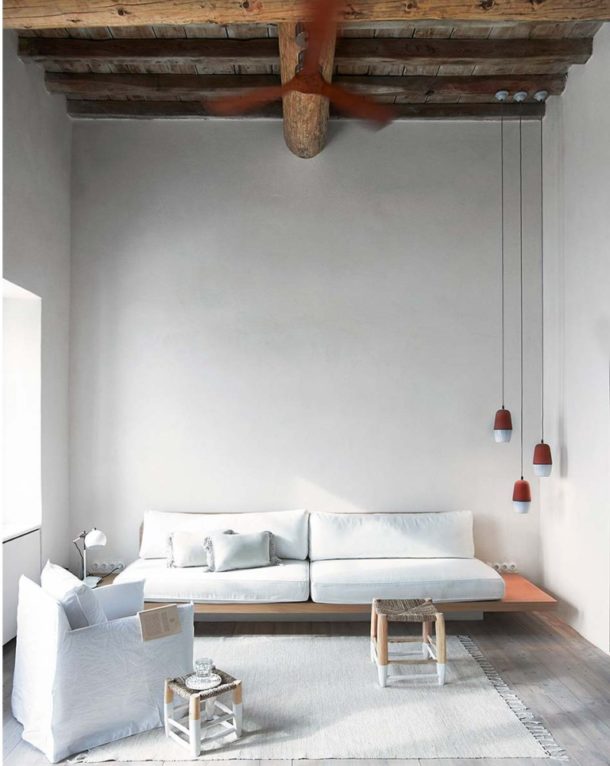 In true island fashion, the facade of the house is white and blue, with traditional shutters painted in the calming tones of the ocean, adding to the island vibe of this property. Situated on a hillside, the home is surrounded by magnificent views of the surroundings, creating the perfect holiday retreat overlooking the town of Plaka in Milos.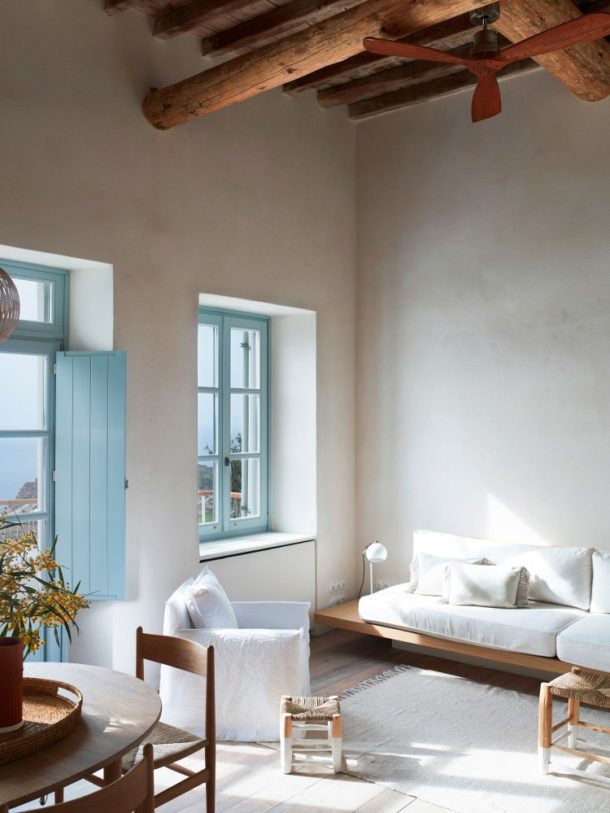 The colours are soothing and restful within this 19th century building, which was fully renovated into this wonderful holiday retreat. Wooden furniture and ceilings add depth and warmth to the interior, while the blue and white tones throughout hint at the ocean life that is right outside its doors.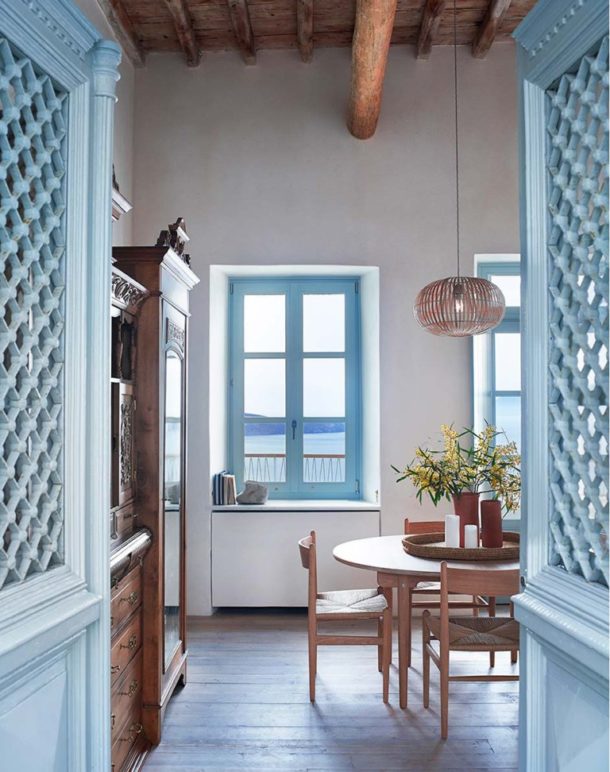 The bedroom too, is wonderfully restful in neutral shades and minimalist layout. The stone flooring adds intrigue here, in a darker shade that adds contrast against the white walls. Shades of grey and white provide an understated elegance to this space.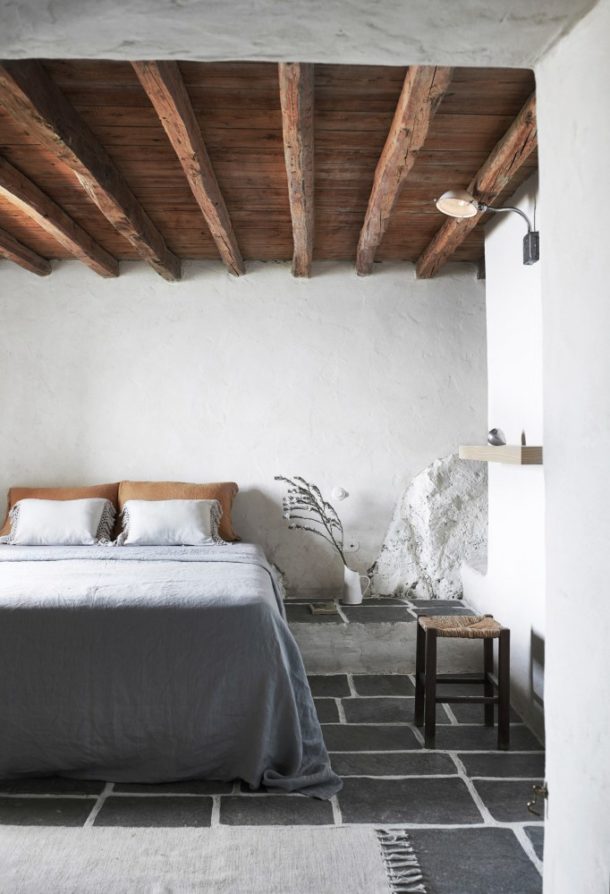 Contact: Plascon




Via
---
Interested in advertising with us? Find out how →