Core Furniture: Contemporary Choices From Serralunga
A modern home calls for contemporary finishes for every space, in and outside your home. Core Furniture sets the trend with international furniture offerings from renowned brand Serralunga which are ideal for the interior and exterior of your abode.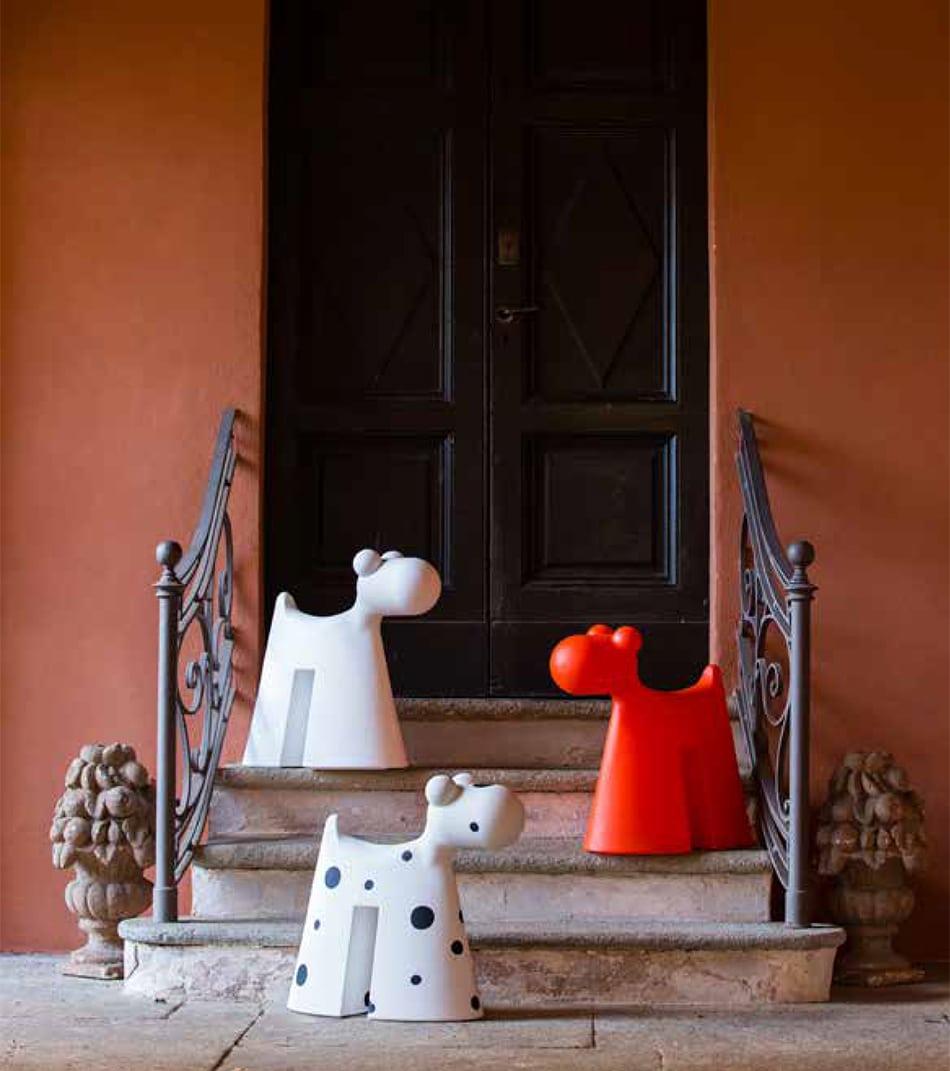 Serralunga is more than outdoor living. The design collection also includes several types of contemporary complements that fit in the context of outdoor and interior design items such as outdoor planters, coat stands, umbrella stands, magazine holders, outdoor ashtrays. Paolo Rizzato has designed an outdoor ashtray for Serraluga, Emanuelle Jaques has designed a coat stand, Luisa Bocchietto has created an umbrella stand, and another umbrella stand was designed by Karim Rashid.
Let's take a closer look on what they have available this season…
Plantpot Saucer Disco Ellisse Volante
Renewed saucers are now the main players, with a touch of creativity and technicality in line with the style designed by Serralunga to enjoy outdoor living. This is Italian furniture by Alberto Meda. Contemporary furniture included in the sector of luxury furniture.
Magazine Holder Dado
Versatile Italian furniture that fits harmoniously into various environments based on its finishes. The slot is designed to hold books and magazines and it has a base in which there is a small hole, allowing water to pass through it so that the magazine rack can stay outside even throughout the seasons. Fabio Bortolani and Ermanno Righi are the designers who created Serralunga Dado.
Wall Decor Bingo
Serralunga's Bingo numbers are beautiful representatives of wall art and wall décor. This is a decoration system with a contemporary and original twist: they can be used as house numbers, or to mark open-air areas and in big spaces, such as sports grounds. The numbers are available in various colours, making it possible to choose the one most suitable for each setting. They are resistant to all climatic conditions. Marta Daza Fernandez, wall art advocate, is the creator of Bingo.
Design Watering Can Bo-Tanica
A watering can that can be put on display, not to be hidden. Able to withstand competition from similar pots. The bold aesthetics of this watering can make it an ironic and pleasant object. An item of contemporary furniture and Italian furniture created by designer Denis Santachiara.
Doggy
For centuries, dogs have had a place in people's homes, as pets or as guard dogs. Doggy also finds its place in garden furniture: it can simply be an object of garden furniture, a garden ornament, a game for the children, a sort of garden bench or a stool, thanks to its solid structure. Placed in front of the door, it acts as an ideal guardian of the home and offers guests a warm welcome. Eero Aarnio is the creator of the Doggy, Pulcino and Paloma range of Italian furniture.
Garden furniture Paloma
Fragments of reality, metaphysical objects, dreamlike places, on the ground … when a surreal element of garden furniture appears in your daily life. Serralunga Paloma was created by the designer Eero Aarnio.
Pulcino
Pulcino is the small version of Paloma, a decorative object that brings a touch of verve to the garden and to our daily lives. Like Paloma, Pulcino fits into the categories of Italian furniture and garden furniture by Serralunga. Pulcino can be anchored to the ground. Thanks to the lighting system inside it, Pulcino is not just a decorative element or an informal seat, but it is also an elegant form of exterior lighting for outdoor living.
For more contact Core Furniture
---
Interested in advertising with us? Find out how →