Joe Govo Ceramics Brings Colour to Life
Colour, vibrancy and a spice for life – this is how you could describe the incredible handiwork of Joe Govo Ceramics where each item is a celebration of life. Joe Govo loves and breathes art and design. As a self-taught artist, his outlet of choice is ceramics where each expression is a distinct piece of art in bright colours and designs to mesmerise!
Joe Govo Ceramics creates beautiful ceramics and functional products using clay and paint. The simplicity of his creations are captured in the use of raw materials, but the end result is far from simple. In fact, each design has been beautifully built up in marvellous colours, patterns and shapes, transforming a simple clay product into a bespoke work of art that can also serve as a functional item in the home. The collections on offer include Rhino – an ode to the rhinoceros with each ceramic item embodying the shape of this magnificent creature in a creative way, from serviette holders and pot plants! Next, the Tableware Collection includes a fun range of dinnerware with cereal bowls, plates and more in fun designs that are intrinsically African in their overall aesthetic. And finally, the Loft Living Range includes bespoke items such as tall vases, beautiful Protea decor and even a bright Afri-owl cookie jar! Below we highlight some of Joe Govo Ceramics' latest offerings. The gorgeous patterns and colour speak for themselves and each item is exquisitely produced as a designer piece with African flair!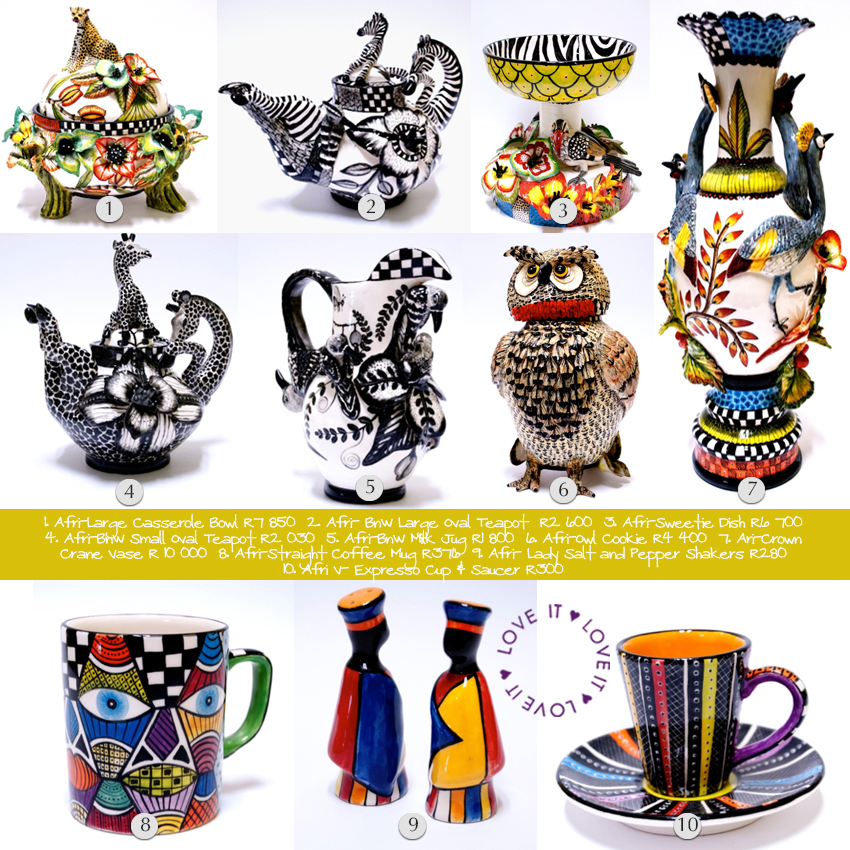 Contact: Joe Govo
---
Interested in advertising with us? Find out how →