Natural Elegance with Linen Drawer
Linen Drawer is your ultimate one-stop online retail shop for bedding, towelling and soft furnishings. What's more is that you can expect home delivery to anywhere in South Africa.
In preparation for winter, Linen Drawer offers a beautiful array of throws and blankets that offer quality and refinement for any area in your home. Your bedroom is that special place where you escape to when you need to relax and rejuvenate. With a beautiful throw, you can achieve the ultimate luxury. On those chilly evenings or on days when all that you really need is a soft and snuggly blanket, a throw is a perfect accompaniment. The comfort and sense of well-being that comes from being covered or draped in a lovely blanket or throw are absolutely primal. Linen Drawer understands comfort and brings you throws and blankets to cuddle up in.
We particularly love the Hinterveld range of Natural Elegance throws, made from Kid Mohair, one of the world's most lustrous sustainable natural fibres! A delicate blend of Kid Mohair and Silk, the Natural Elegance range is the pinnacle of bliss. This classic yet minimalist weave offers a timeless assortment of soft colours, combined to create a subtle yet elegant finish with the hand-knotted fringe detail evoking style and elegance. Available in a beautiful selection of neutral shades, this stunning throw will work in the living room, draped over a couch, or as a centrepiece on your bed.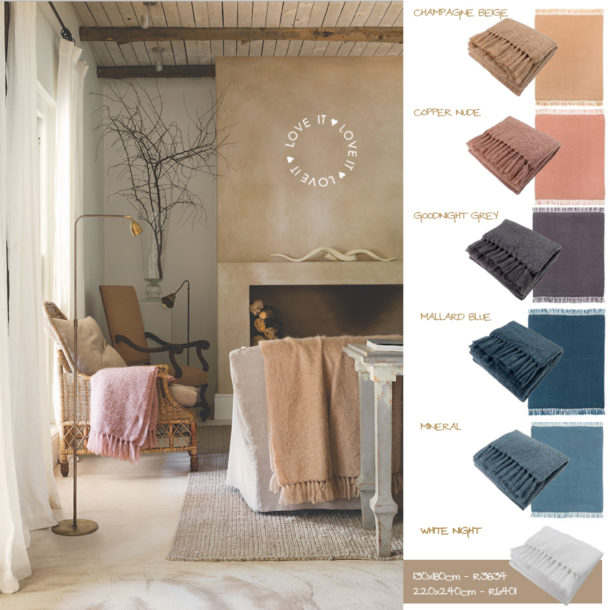 Contact: Linen Drawer
---
Interested in advertising with us? Find out how →