Store While You Sleep With Bed King
Many would agree that our homes don't have enough storage, especially in the bedroom. It can quickly become one of the most cluttered places where clothes, shoes and personal items take over our space. Nothing is more frustrating and stressful than a messy bedroom and overflowing closets. After all, your bedroom is supposed to be a place of relaxation and serenity. The Trento Storage Bases from Bed King can provide you with all the peace of mind you need.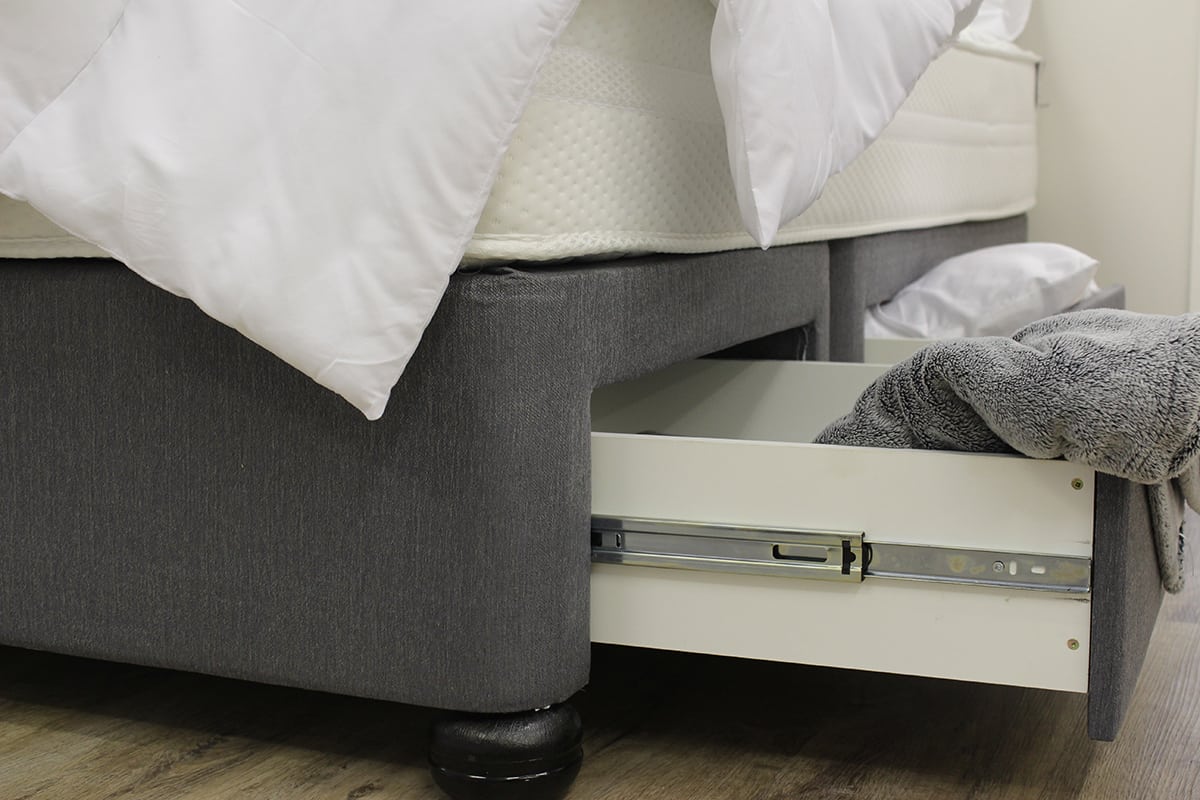 Why You Should Consider A Storage Bed:
Gone are the days of shoving things under the bed and trying to find clever ways to store everything. Storage beds are ideal to maximise space, keep your bedroom more organised and leave your belongings dust free. The additional storage space means you no longer need the bulky chest of drawers cluttering your room. An added bonus of a storage bed is providing hidden storage. This is perfect for out of season clothing, linen, bedding, toys and even your entire shoe collection.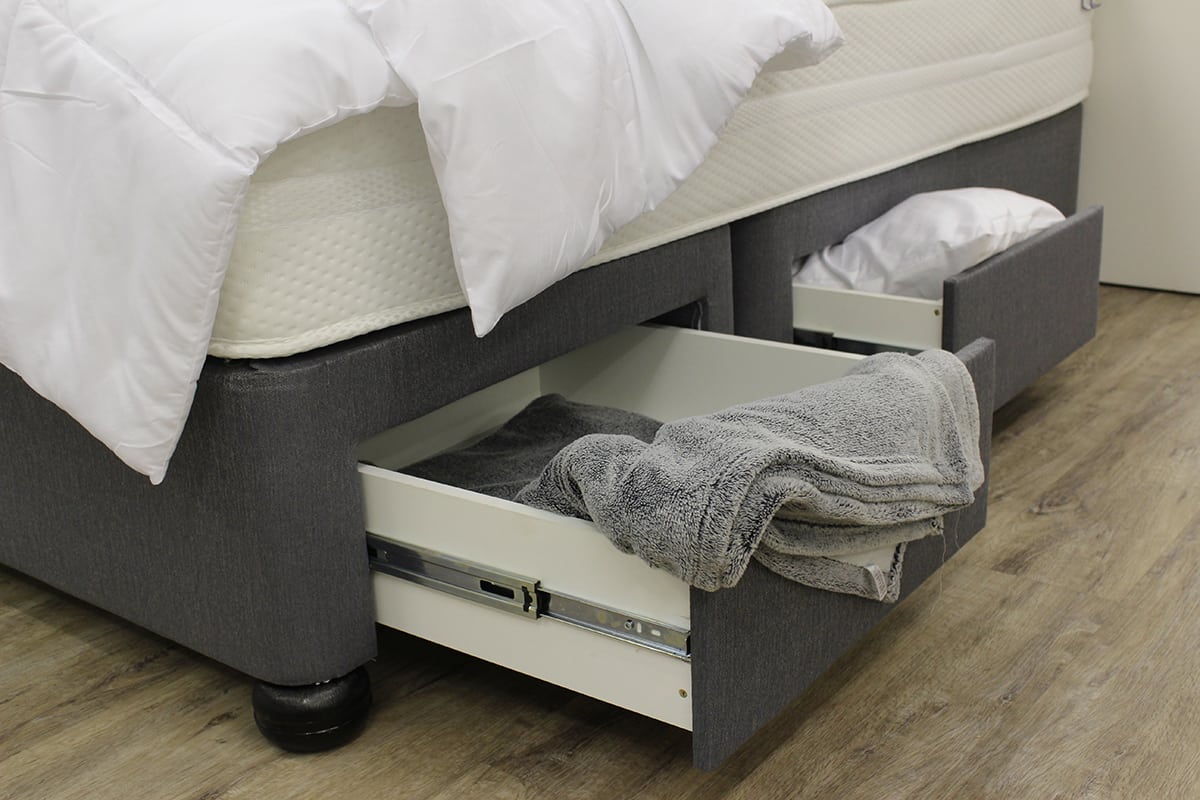 Organise Your Bedroom In Style With A Trento Storage Base:
Hand crafted using Kiln Dried South African Pine and quality upholstered grey fabric, the Trento Storage Bases blend seamlessly into almost any bedroom interior.
The Trento Lift Up base ensures your mattress rests sturdily on a solid board base. The base has a weight limitation of 500kg for two people sharing including the mattress. The lift up base features reinforced gas lifts to ensure the base remains upright while you store your goods. Enjoy maximum storage space of up to 260mm deep.
Unlike most drawer bases on the market, the Trento Drawer Storage Base has a Rhino Tough Top Foundation- a solid hard top that can bear up to 500kg in weight. Sleep peacefully knowing that your base will properly support your bed, your partner and yourself. Two drawers are placed on both sides of the base to allow maximum storage space for your extra bedroom items.
The drawers are conveniently located towards the lower end of the base to allow your bedside pedestal to stand next to your bed, without disturbance. The drawers have ball bearing runners to ensure they remain durable over time.
If you are looking to add style and function to your bedroom, look no further. The bases are delivered fully assembled. Simply purchase one online here or in any one of our 13 stores nationwide.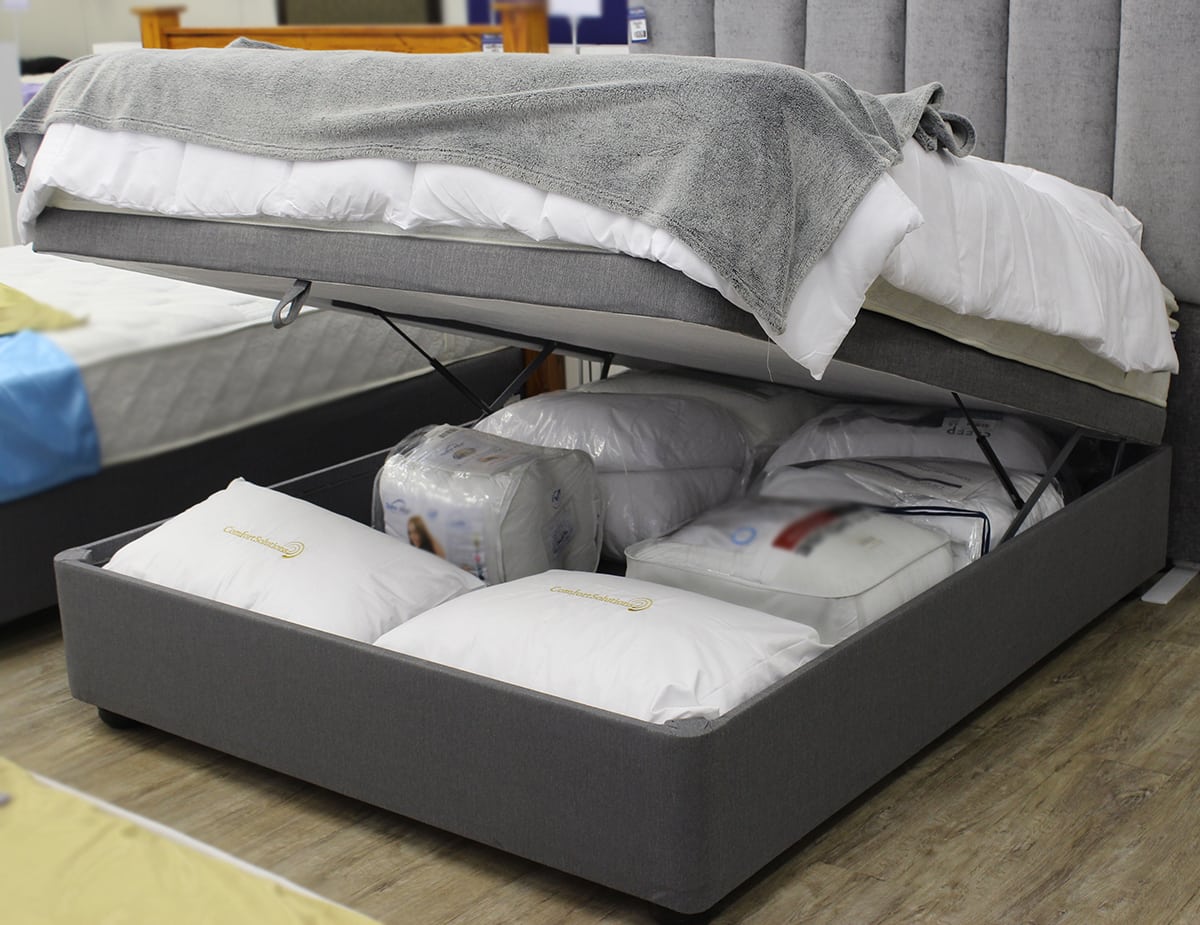 Contact: Bed King
---
Interested in advertising with us? Find out how →