Sleep Better, Live Better with Hästens
We make beds, yes, but Hästens has always been driven by a passion for sleep and the benefits it brings to body and soul. It's sleep that makes the difference to life, a natural process that cannot be replicated, bought over a counter or swallowed in a pill. You cannot cheat your way to perfect sleep but there are things that you can do to understand why it's important and ensure you give yourself the best chance of a great night's sleep.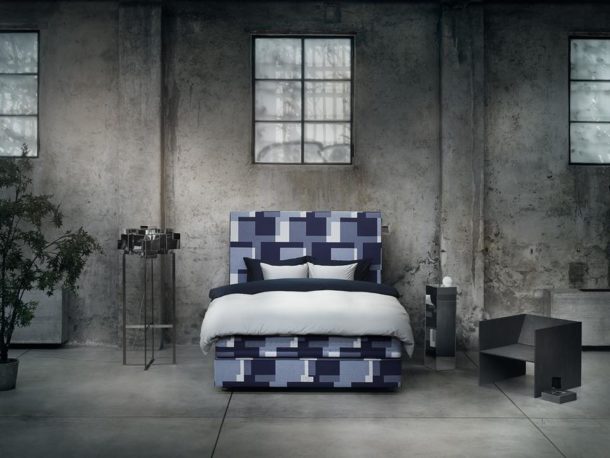 Quality and sustainability go hand in hand. That is why Hästens use renewable resources and exclusively all-natural materials to create perfect sleep. The finest pure flax, wool and cotton, the highest quality pine from Sweden, and genuine, hypoallergenic horsehair.
If you were to chop open up a few beds, you would be surprised to see how different they are. Especially if one of them was a Hästens. "Does a bed really need that many layers?" you might ask. "Does it really matter how you combine the materials in a bed?" With more than 160 years of experience and knowledge in bed engineering, we know the answers are all "Yes".
All-natural materials have properties and benefits that work differently depending on how they are used and layered. For example, when horsehair is divided into several layers and membranes of cotton and wool placed in between, the materials have greater room to move. This lends greater pliability and more comfortable support. And the horsehair itself has a capillary action that sucks up the moisture your body produces during sleep to keep your temperature regulated.
Hästens beds all feature individual combinations of the different layers of natural materials. The dimensions and proportions of each layer are also different to obtain the perfect design and comfort properties for each individual model. Natural materials allow the bed to breathe, circulating air around your body to create perfect sleeping conditions.
Every single curled horsehair strand works as a miniature spring, enhancing the work of Hästens internal spring systems, while transporting moisture and unwanted heat from your body. Each bed's layers are optimized according to the results of countless qualitative tests and mechanical calculations to maximize the benefits from the properties of our natural materials. No matter how you sleep, there's a Hästens bed perfectly constructed for you. For more visit Hastens.
---
Interested in advertising with us? Find out how →