Plascon House Tour: Urban Glamour
An inspiring mix of colours and prints brings a touch of glam to today's stylish interior. Here, in southwest London, a family home is filled with vibrancy and an eclectic choice of furniture. This elegant and very personal abode feels well-travelled and cosy, tucked away behind big double mews doors.
The living room centres around a striking fireplace. Cream walls soften the space and the use of vintage pieces such as an aged coffee table brings depth to this elegant room. The Moroccan-inspired fireplace makes a glamorous focal point, while the beams make it feel cosy and lend the space visual structure.
The house displays a striking use of colour, print and texture on tiles, murals and upholstery, bringing depth and space to each room. The mural below, inspired by a book on Japanese kimonos, is painted around a window and provides a lovely golden glow to the space. We love the ornate detailing it brings to this space, together with a regal chandelier that cascades overhead.
The kitchen is bright and inviting yet the wooden flooring adds definition and depth here. Overhead, modern industrial styled lighting adds to the style of the room and we love the mix of patterns, tiles and pops of colour that add freshness to this space. Complete with art on the walls, this room takes on a distinct character that is stylish and functional.
The bedroom feels a little more traditional, complete with vintage bed and lace detailing. The walls are a peaceful pastel shade of light green, which makes this room feel relaxed and ideal for rest. The Indian silver-nickel bedside table is a feature in this space and the natural linens used as curtains adds to the glamorous look of this room.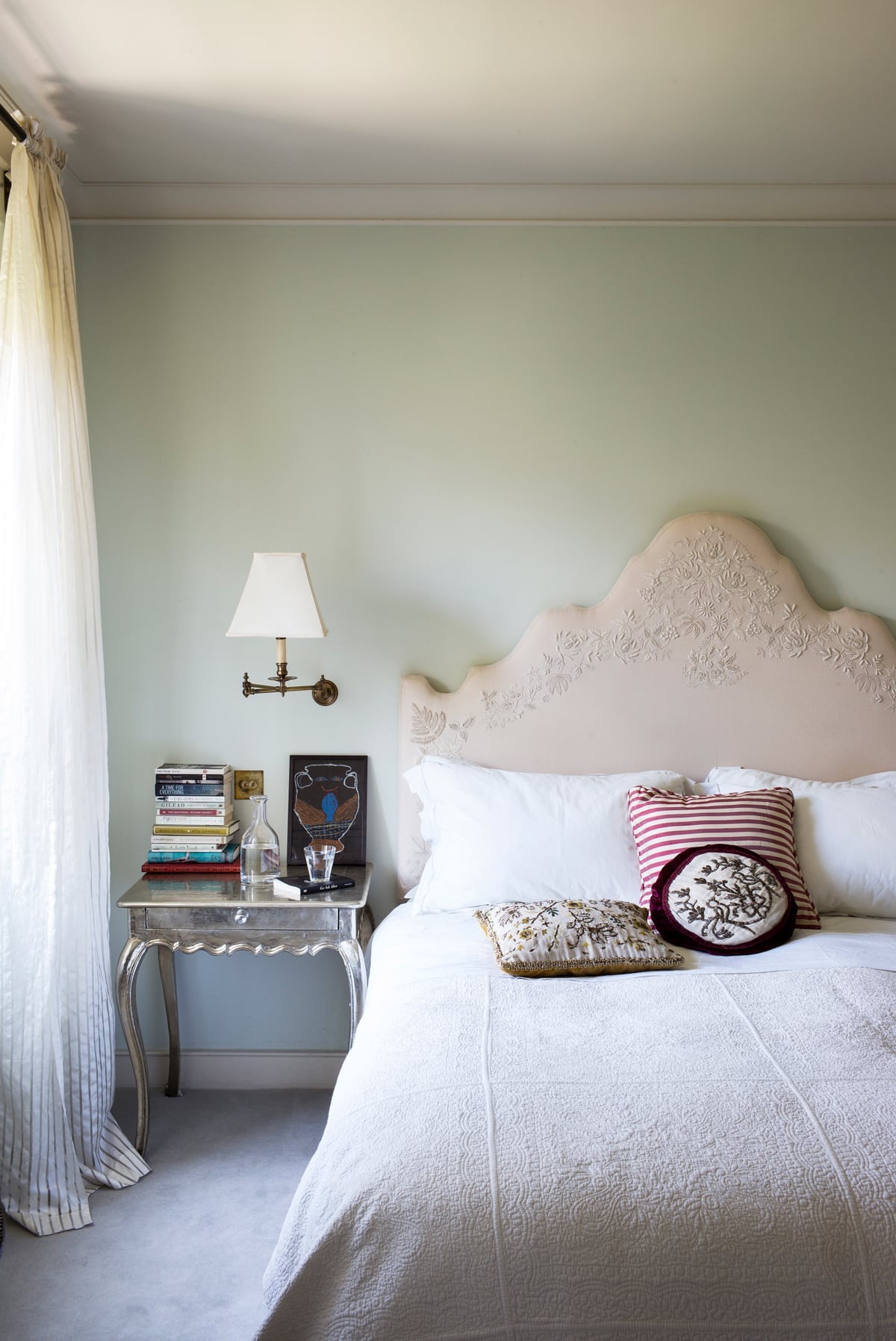 Via  Neisha's design work, visit neishacrosland.com. Photography ⁄ Paul Raeside
Colourways and Trends with Plascon
---
Interested in advertising with us? Find out how →