Plascon House Tour: A Spanish Stone Marvel
A fully renovated Spanish villa is transformed into a warm, bright and modern home in today's lavish house tour. With just one look at today's interior, and we're instantly transported to a Spanish hillside. It must be the choice of warm colours, rich textures and striking stone finishes that are so intrinsically connected to Spanish design. 
We love the overall look of this 5-level home and the authentic choice of finishes used throughout. A sea of ceiling tiles is mesmerising in the living room – as if forming waves above one's head in a beautifully rich mix of terracotta shades. You couldn't ask for a richer, more soulful look than this, paired beautifully with a striking stone wall that is a statement in this living room.




The ceiling extends throughout, becoming a wonderfully refreshing focal point in this home. The kitchen feels earthy and rustic, with a massive island for farm-style entertaining and a beautifully patterned floor which again, enhances the Spanish soul of the place. Shutters open up to the countryside, and natural light pours into every space – a beautiful addition to each room which feels light, bright and spacious as a result.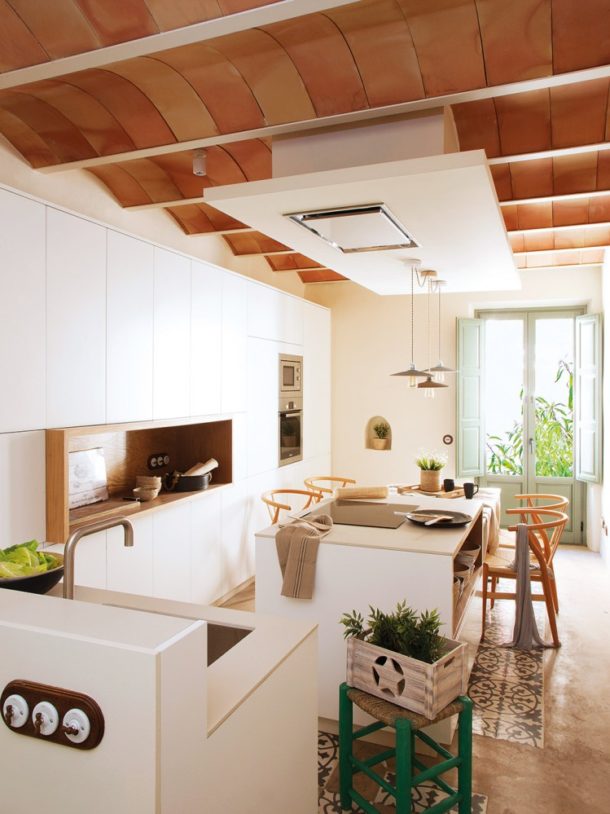 The bathroom is a sanctuary – boasting a raw, natural and welcoming ambience. That stone basin is simply beautiful – a one-of-a-kind feature in a house of this magnitude. We love the round wooden mirror, use of rustic shutters and simple basket-ware which adds to the rustic, earthy appeal of this home.




Soft furnishings in an array of colours style the bed, adding a softness and comfort level to this master suite. Again, open shutters hint at the all-important natural landscape and lighting that play central roles in the interior styling of this home. The bed itself is perfectly positioned to enjoy the views and ample natural lighting is welcomed indoors. And we love the round crocheted rug on the floor, adding another dimension of texture to this space.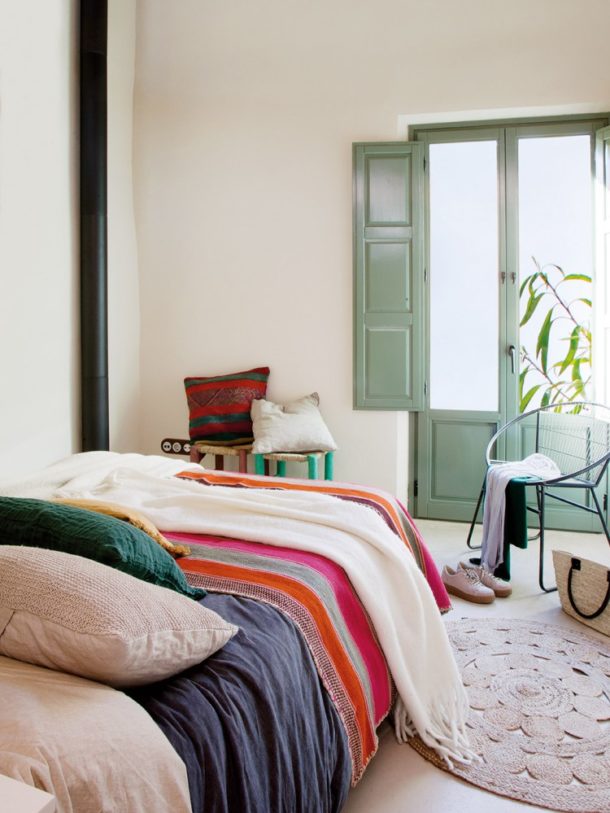 Contact: Plascon




  via
---
Interested in advertising with us? Find out how →