Plascon House tour: Rustic Tuscan Farmhouse
A gorgeous Tuscan retreat, today's rustic Italian farmhouse packs a punch with beautiful architecture and characterful elements that give this home soul. With true Italian flair, this home boasts exposed wooden beams, stone walls, limestone flooring and colourful furnishings that are splashed throughout.
Designed by Claudia Pelizzari Interior Design the aim was to create a home that showcases cutting-edge design solutions with traditional materials. Here vintage and modern are mixed to create a lived-in feeling and a welcoming ambience.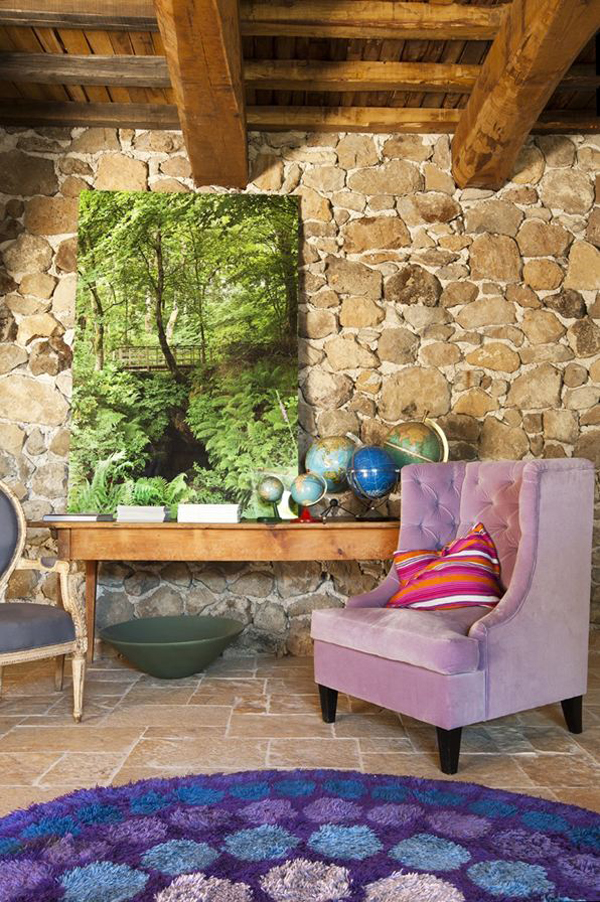 There is an eclectic feel in this home with an array of colourful furnishings and artwork, such as the below fabric atlas in bright colours. The wood and steel dining table also showcases an array of eclectic seating, adding interest to this space. Gorgeous stone flooring hint at the Italian roots of this beautiful abode.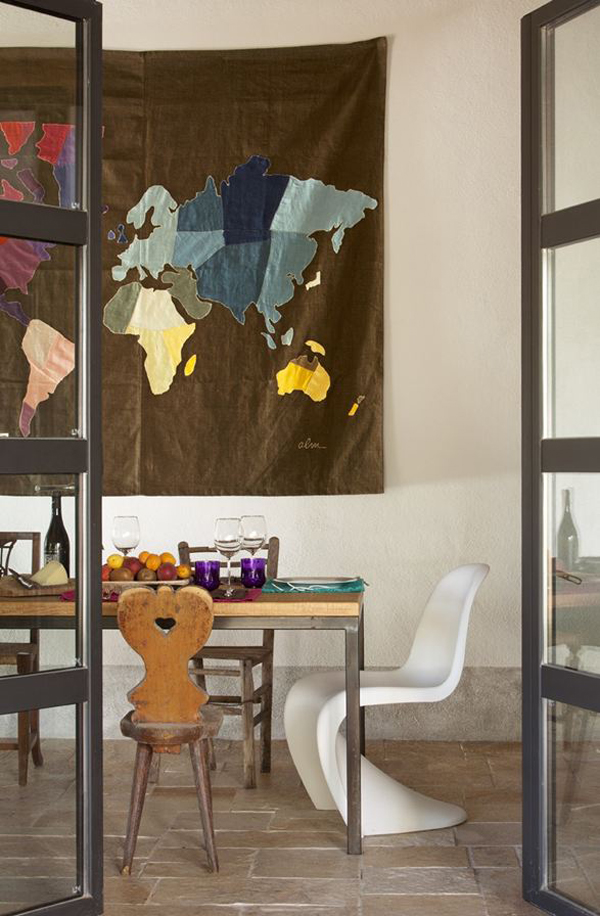 We love the wooden elements that feature quite prominently in the design of this stylish home. Striking wooden ceiling beams give the space a rustic farmhouse atmosphere while a mix of furniture adds to the casual elegance of this living room. A striking grey feature wall also adds depths here, juxtaposed against a beautiful stone wall and fireplace.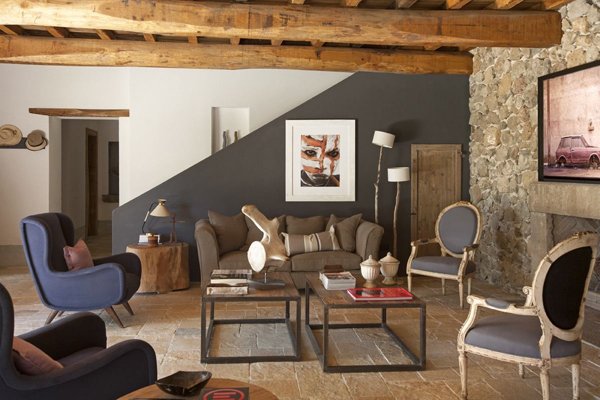 Wood again adds zest in the kitchen, from a striking ceiling to the raw wood cabinetry that adds a richness to this space. Although small, the neutral colour palette and warm timber tones of this kitchen give it a cosy ambiance.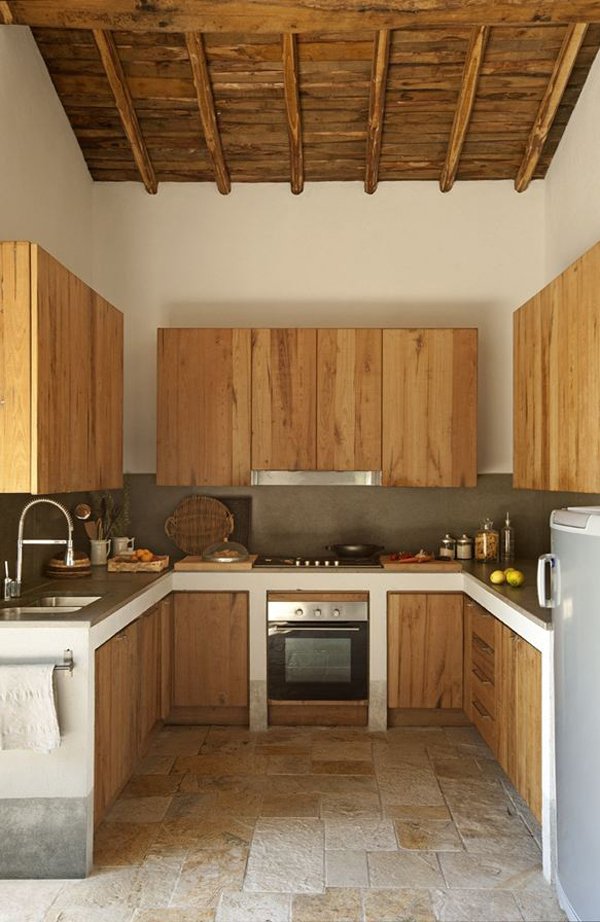 A pop of purple makes a statement in the bedroom – also Pantone's colour of the year for 2018 and a surprising and refreshing find in this master suite!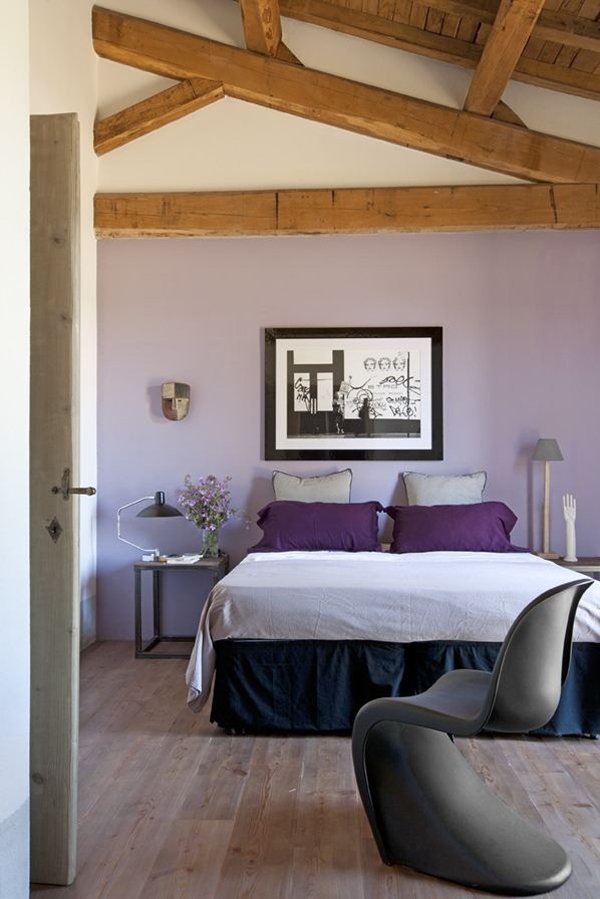 In true Tuscan style, outdoor entertainment is as important as indoor living and this rings true here, in a beautiful outdoor dining space on the patio. Gorgeous glass lanterns add class here while stylish seats bring an elegant touch, in contrast with a rustic wooden table.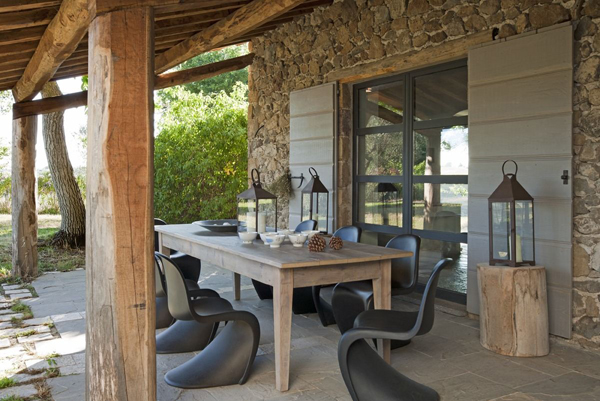 Contact: Plascon





Via One Kind Design
---
Interested in advertising with us? Find out how →