Plascon House Tour: Industrial Living Near Paris
Today we travel just east of the city of love where today's home has been fully renovated to suit the lifestyle of a modern family. With a showstopper kitchen, industrial design and innovative use of space, this abode is fresh and alive in contemporary finishes and a modern ambience.
The kitchen was opened up into an open plan dining area which overlooks the sitting room. Oak, stainless steel and bright blue on the walls, add to the modern and vibrant kitchen space. The checker-board floors in black and white give it a contemporary feel and add to the interest and charm of this home. In keeping with an authentic Industrial layout, even the kitchen cabinets are completely redone in a stainless steel finish, to add to the urban atmosphere of this space.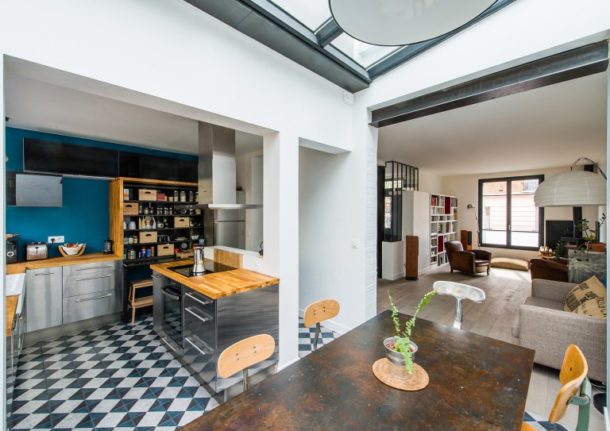 Enclosed by glass and steel, this central area of this Parisian family home is beautifully industrial in its design but also maximises the amount of light and air in the living areas. Complemented by a metallic industrial light fitting, vintage wooden dining table and metal seating – this area evokes an authentic industrial-chic atmosphere that is filled with character, yet modern and perfectly on trend at the moment.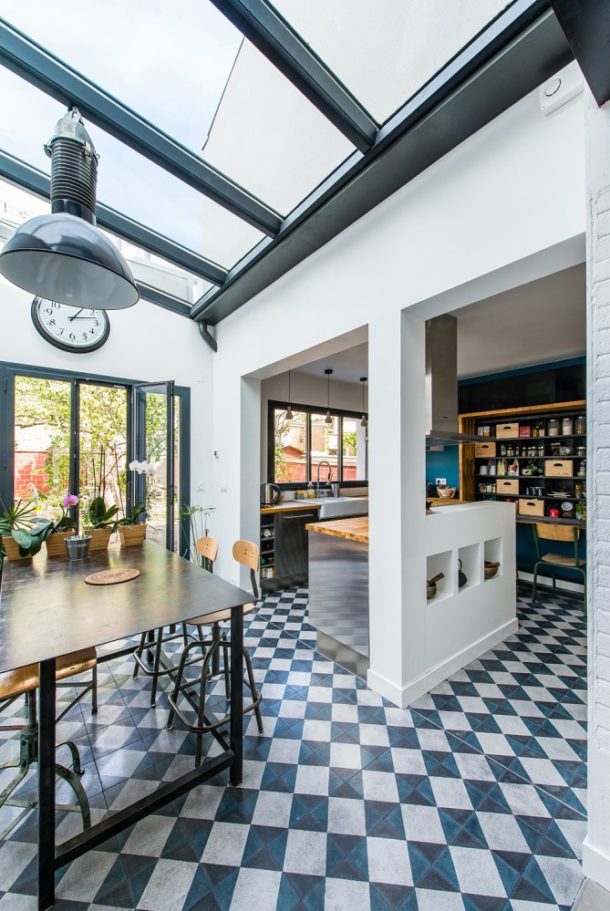 The lounge area, although quaint, is put together perfectly, complete with a customised bookshelf and corner fireplace for those cold Paris evenings. The choice of traditional leather seats add character here, giving this space depth and cosiness, along with stunning wooden flooring.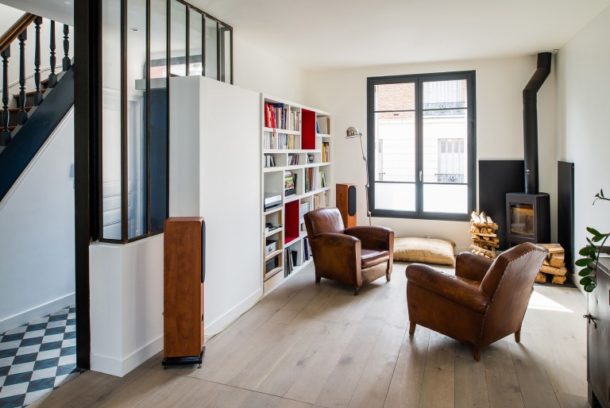 Every nook is maximised in this town house, including the oddly shaped bedrooms which boast only a skylight as the main source of natural lighting in this space. Orange walls add vibrancy here and also act as a seperation from the en-suite bathroom. The choice of furniture is key here with a low-lying bed and storage unit that fits in well underneath the sloped ceiling.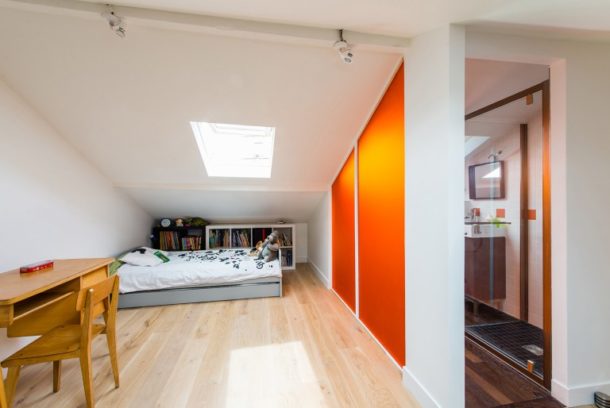 Contact: Plascon




Via
---
Interested in advertising with us? Find out how →