Plascon House Tour: Elegant French Flair
Today's house tour takes us through the beautifully decorated quarters of an elegant French-inspired abode where a neutral colour palette and shabby-chic furniture and accessories make a grand statement. The splendour is in the details, from a striking gold bed in the master suite through to a French-inspired bathroom and distressed wood finishes.
Beautifully ornate furnishings steal the show in this home. A striking stone fireplace is a wonderful addition to the living room and we are in love with the bold framed mirror above the mantel – the distressed wood adding charm to this room. Touches of colour add to the overall aesthetic of this space, with a bold aqua lamp base and leather ottomans on the floor which adds colour and vibrancy to this space.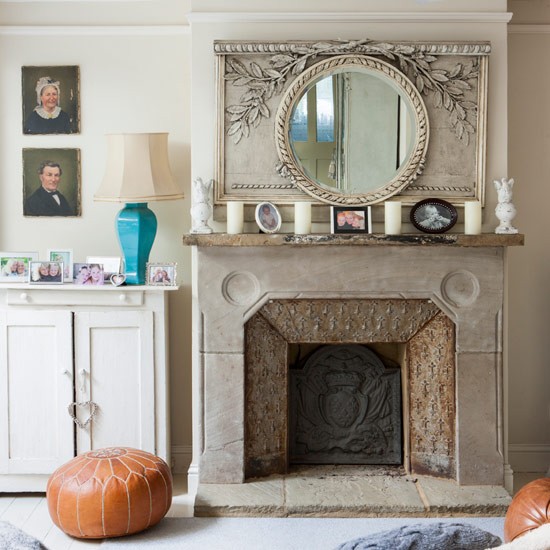 Distressed window shutters were used to separate zones within the home. A modern breakfast bar also comes to life in this area, with pastel blue light pendants and striking antlers as artwork on the wall.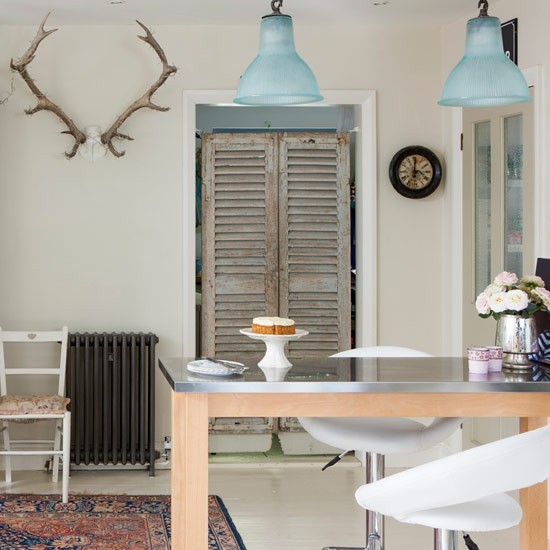 In the bedroom, a striking French-inspired bed adds a touch of elegance, complete in glamorous gold and crisp white linens that evoke a sense of luxury here. To complete the shabby chic, French ambience of this home, the master suite also boasts a beautiful crystal chandelier and ornate bedside tables which add to the overall look.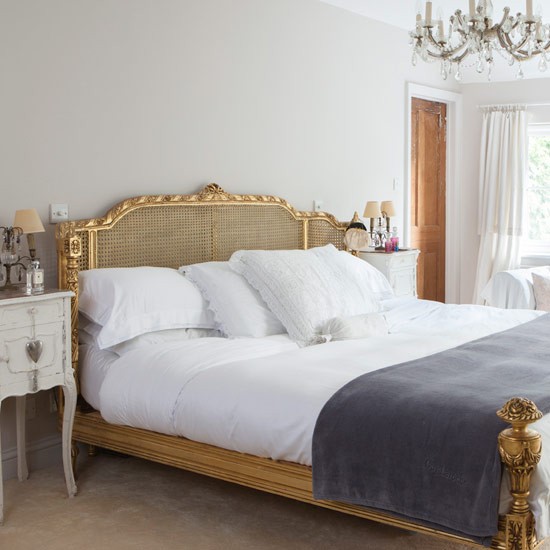 The French theme continues into the stylish bathroom in gorgeous pastel shades that make it feel large and spacious. A period roll-top bath is the ideal choice here along with a striking Venetian-style mirror and added French-style furniture including a side table and seating. Gorgeous splashback tiles above the sink add a pop of colour to this space and enhances the shabby chic feel of this room.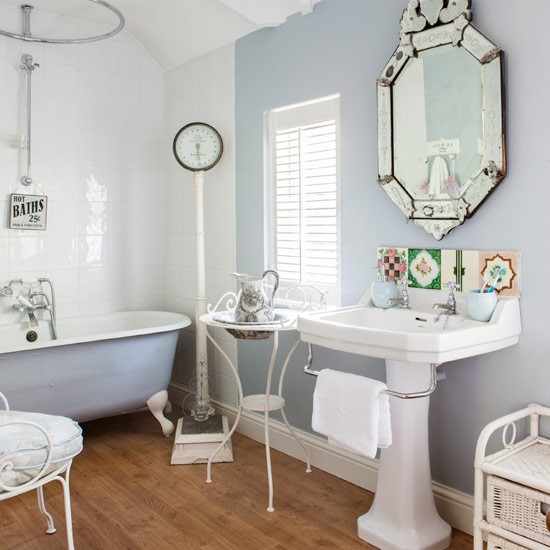 Contact: Plascon





Via Housetohome
---
Interested in advertising with us? Find out how →