Plascon House Tour: An Earthy, Contemporary look
There is an unrefined earthiness that is fresh and appealing in today's house tour which takes us to a stylish residence found in Haute-Goulaine near Nantes, in Western France. Here the mix of raw materials with modern art and contemporary furniture adds to the overall aesthetic.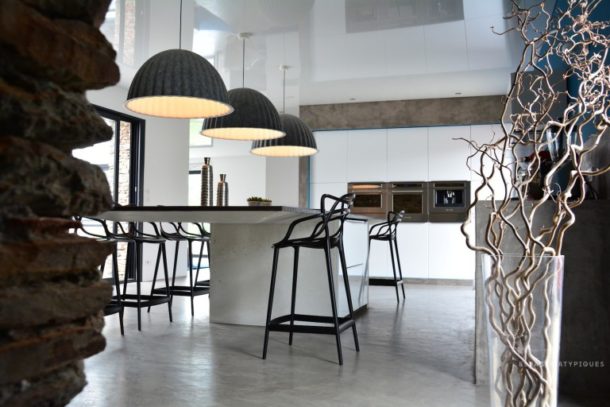 Polished ceiling, raw stonework and the incorporation of driftwood into the design of this home add to the overall character of this modern space. A striking stone entryway leads into the contemporary kitchen area, complete with an enormous kitchen island in the centre of the room, and equally massive light pendants overhead that add a sense of drama here. Modern bar stools add to the contemporary style of the space while state-of-the-art appliances, streamlined cabinets, tall ceilings and a simple colour palette of white an grey make for a classy, defined and uncluttered interior.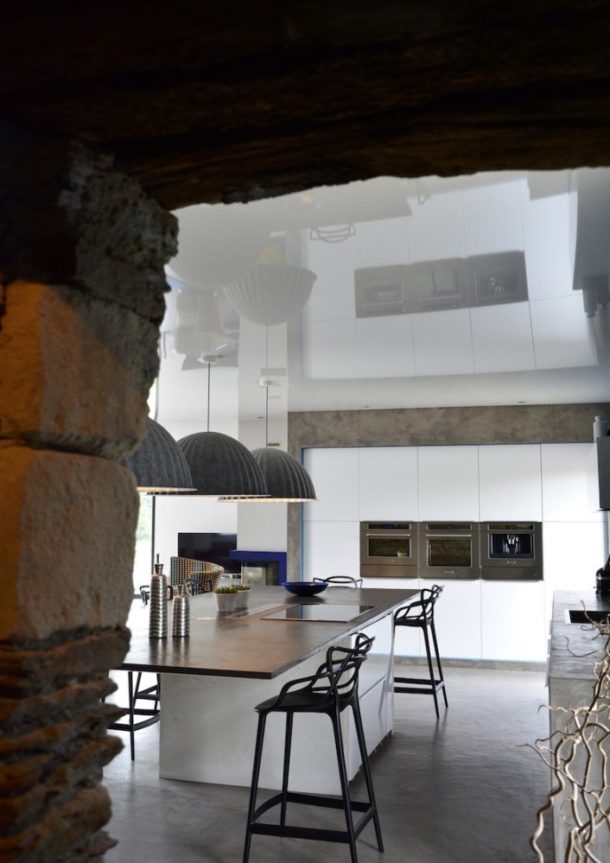 The unusual choice of abstract art adds richness to the interior, with pops of blue that are tied into the overall scheme. Beautifully patterned flooring is a feature in the hallway and we love the use of a vintage metal server in this space.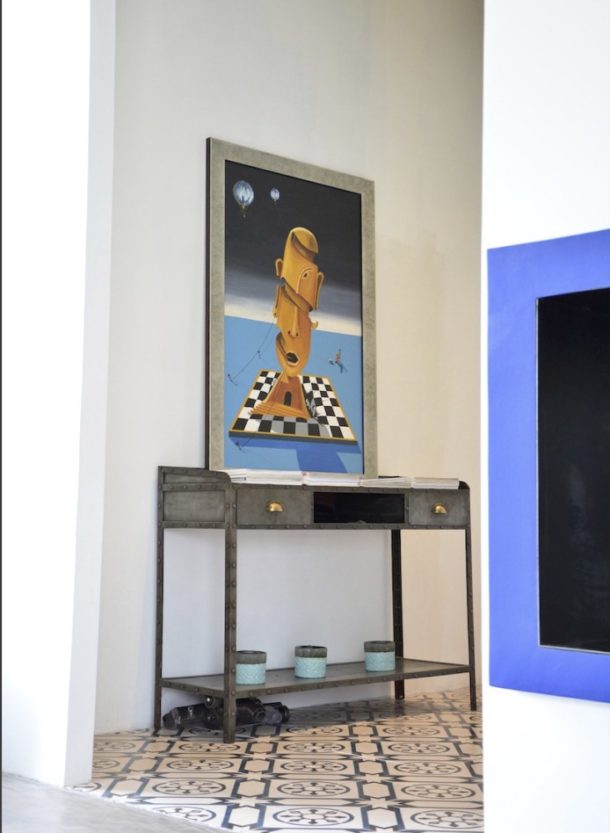 The living room is a bit of a contemporary mix and match of colourful pieces and collections on the wall. The artistic touch of the owners is visible throughout the house. This exceptional place with harmonious lines, noble materials and high-end services, plays with the light that enters the living room through huge windows.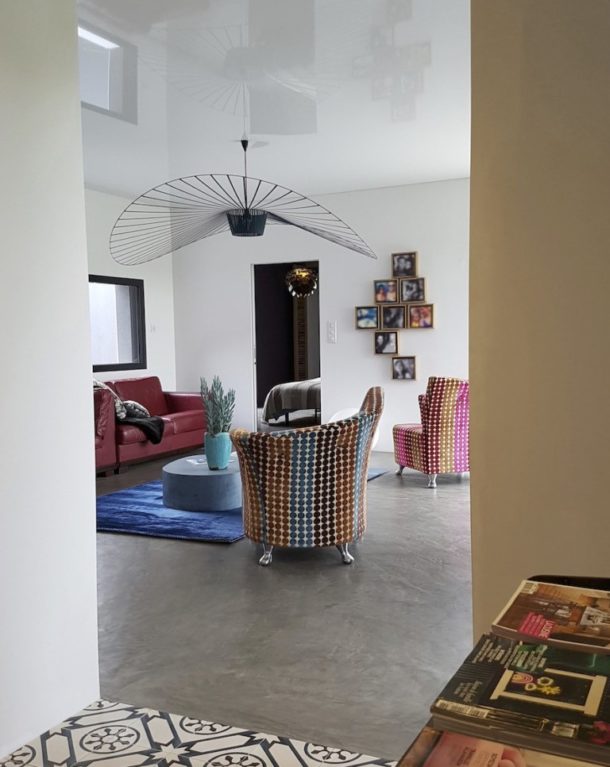 The sleeping area consists of a large master suite with an extraordinary bathroom with concrete bathtub, three other bedrooms and an additional bathroom. All these rooms evolve around a patio area and enjoy a soft and pleasant light throughout the day.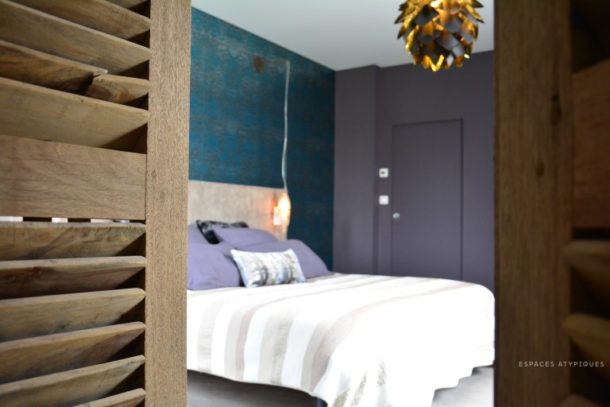 Contact: Plascon




Via
---
Interested in advertising with us? Find out how →