Plascon House Tour: Botanical Spirit
We love the freshness and energy that greenery invites into any space – there is nothing quite like it. Today's contemporary home boasts a fascinating arrangement of indoor plants and we love the cooling colours of the design scheme which beautifully adds to the botanical spirit of this trendy residence.
Earthy greys, mixed textiles and an abundance of plants are what you can expect in today's natural abode where inspiration takes many forms and particularly finds its place here from nature. I mean, who wouldn't want a rope swing in the middle of your living area! The Nordic layout and ode to nature are ideal within this Netherlands home.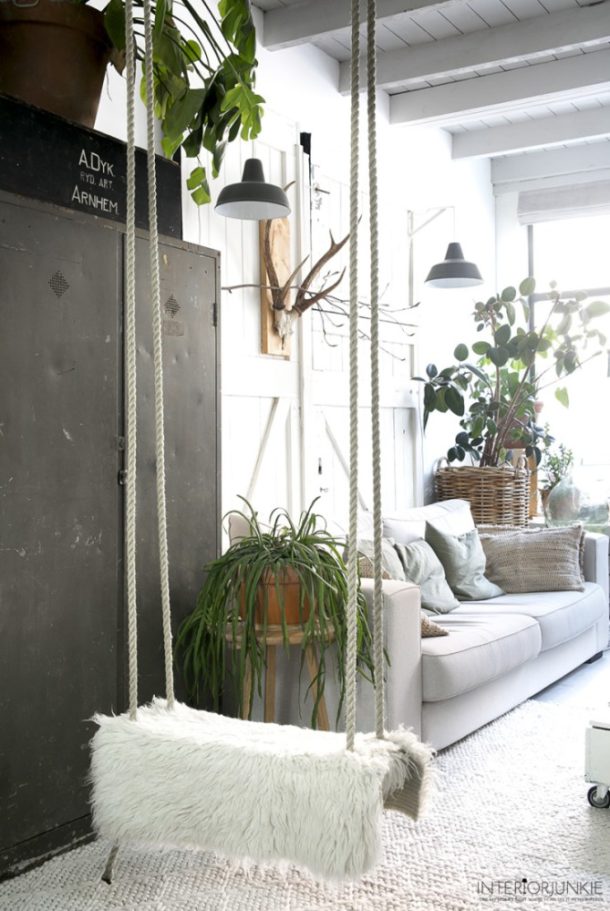 The kitchen feels a bit like a boutique butchery of sorts, especially with the oversized calf print overhead and vintage appliances. It's slightly quirky yet inviting with modern cabinets and a wonderful view of the outside. The olive shade seems to carry through all the rooms of this home and connects the kitchen to the botanical theme that runs through this house.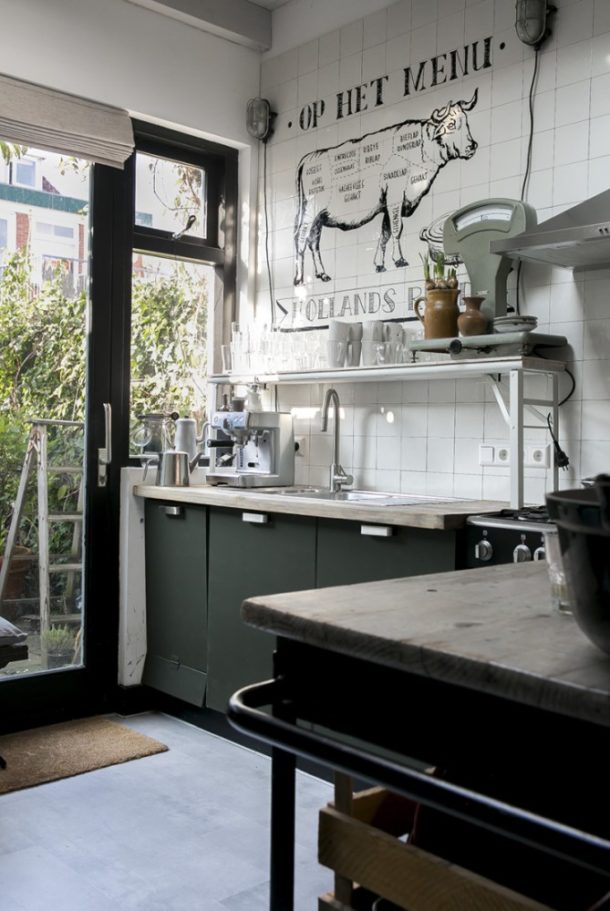 Slightly rustic and industrial, the kitchen also boasts an island on castors with a few wooden crates as storage. Industrial style lighting overhead adds to the rustic chic ambience of the space.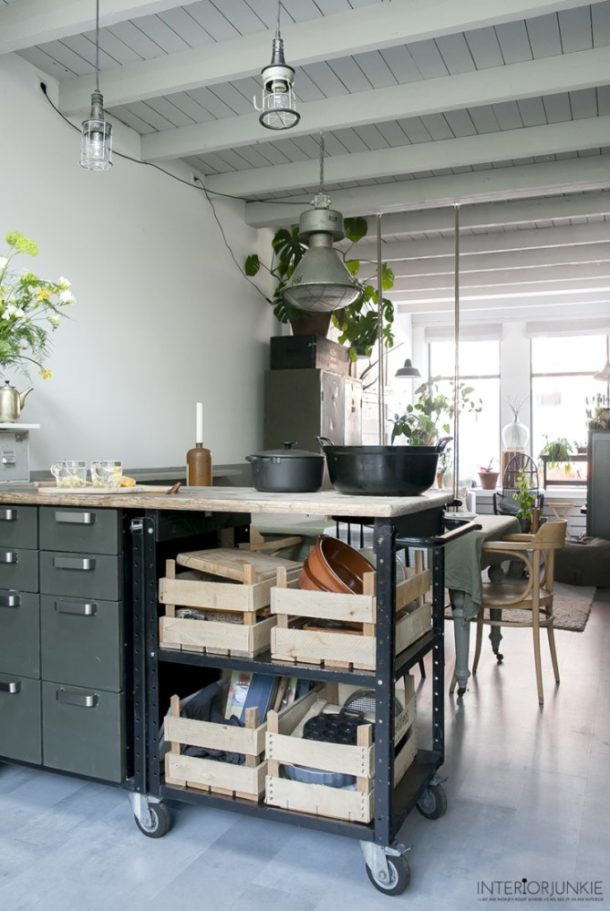 The vintage flair extends to the bedroom where traditional farm-style doors act as a feature headboard in our favourite olive shade.A classic 19th Century portrait hangs as art on the wall while a vintage glass pendant adds to the old-world charm of this room.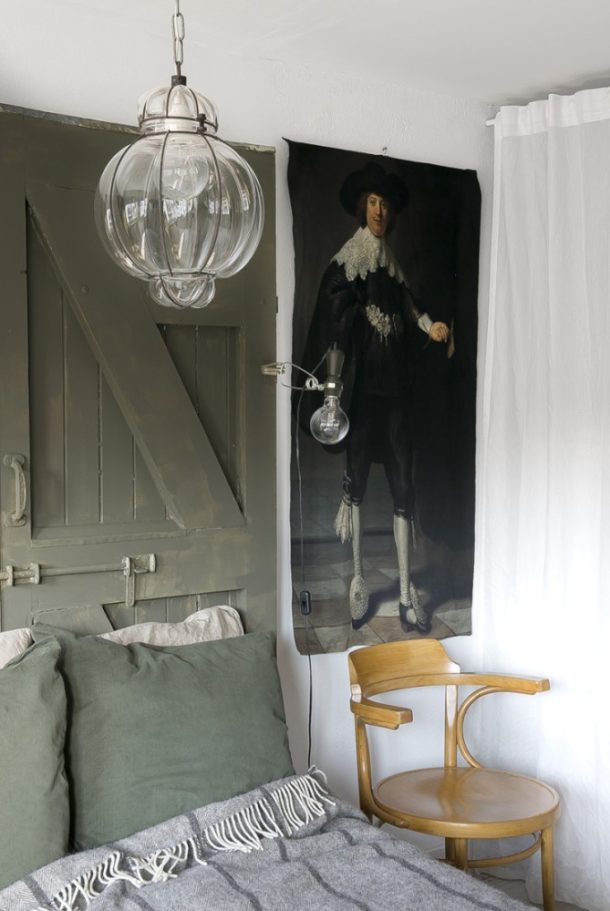 A gorgeous olive wall is the perfect colour within a relaxed, calming environment, such as this bedroom. Against the white walls, the angular shape of the walls become an interesting feature, and designers have cleverly painted the storage shelf in the same colour to create a harmonious look. A playful mix of textures creates that inviting Scandi atmosphere that is so trendy at present and we love the furry throw on the bed for added comfort. Overall, a beautiful, well put-together interior in simple shades of olive, grey and botanical flair.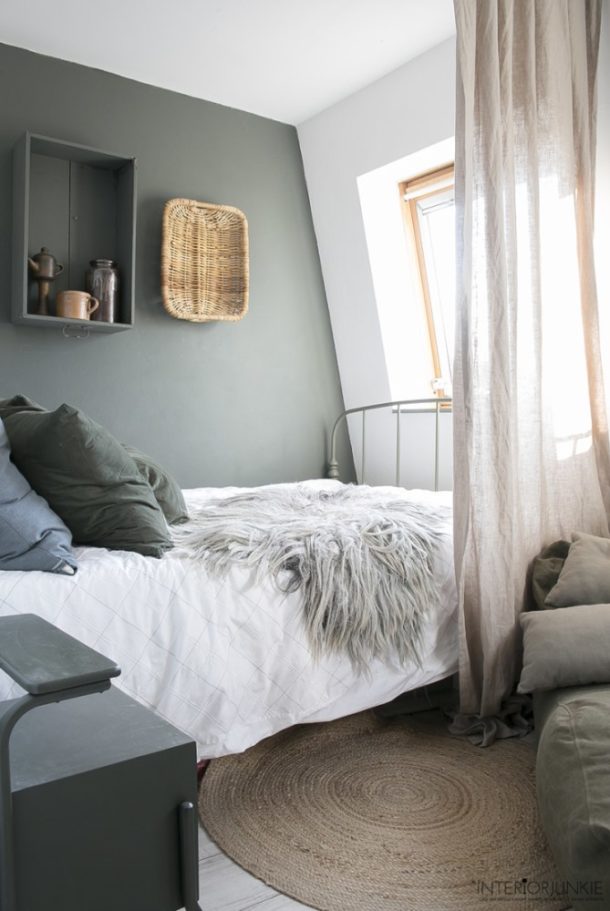 Contact: Plascon
---
Interested in advertising with us? Find out how →