Pick of the Week: Le Creuset's Herb Garden
We're testing out our green thumbs this month with a special array of beautiful planters that are sure to add a magical touch to any interior. Premium French cookware manufacturer,best known for their colourfully-enamelled cast-iron cookware, has now branched out with an all-new range of Herb Planters launched at Ambiente 2018.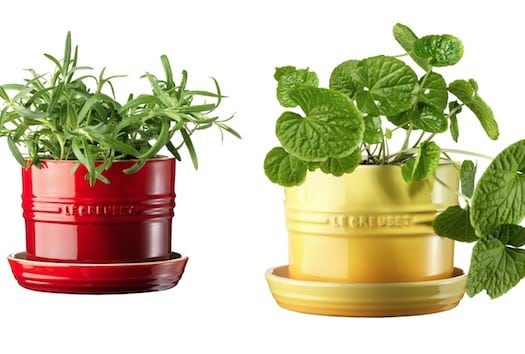 This exciting range is available in a variety of fun colours to suit your style. You'll be spoiled for choice with the playful spectrum of colours on offer, from rosemary and cerise to chiffon pink, mist grey, cotton and more. In fact, there are 14 vibrant shades to choose from! Plant small flowers to brighten your windowsill or herbs to add fresh flavour to home-cooked meals. A striking pot plant will add a burst of energy and freshness to any room. A drainage hole and saucer ensure that your soil maintains the perfect moisture balance at all times. Features also include a dense stoneware that blocks moisture absorption to prevent cracking, crazing and rippling. The impermeable exterior enamel resists stains and scratches from metal tools and the nearly-nonstick glazed interior easily releases soil for quick cleanup. These gorgeous offerings are dishwasher-safe, oven-safe and microwave-safe and come with a 5-year guarantee from this renowned international brand. Each piece of Le Creuset receives two coats of enamel. The first is a ground coat which, once fired at 840°C, is clear and uncoloured. This allows for better adhesion of the second coat, the coloured enamel, to the cast iron. This special colour coat is applied internally and externally. After the enamel is applied it is air dried before being vitrified to produce a highly durable, hygienic and shock resistant finish.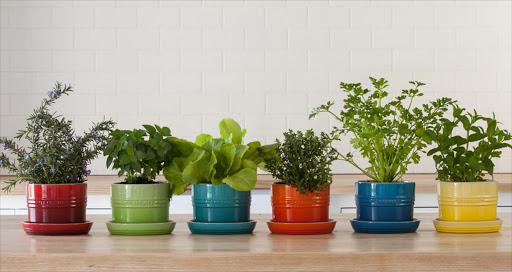 Contact: Le Creuset
---
Interested in advertising with us? Find out how →