Victorian Bathrooms: Luxury Living with VIPP
Renowned for supplying some of SA's most prestigious destinations, Victorian Bathrooms is recognised as a specialist supplier of luxury bathroom products in the classic style. Continuously growing the brand and offering exclusive products for luxury living, Victorian Bathrooms welcome VIPP to the local market, bringing its global appeal to SA shores!
Vipp was born out of a need for functional tools in the professional market.  "Our ambition is to fill the world with fewer, but better products, favouring staying power over fading trends." Whether producing a suction hook or a shelter, Vipp's driving ambition is always to bring functional principles found in the professional market into the private home with genuine, industrial design objects.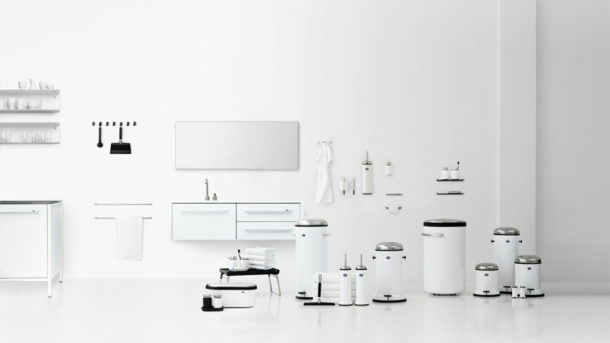 Let's take a closer look at what is now available through Vipp via Victorian Bathrooms: Soap Dispenser: The Vipp soap dispenser is a functional product for the bathroom or kitchen. A custom-designed pump ensures a proper amount of soap and a sturdy body with a solid base gives the Vipp soap dispenser stability for one-hand operation. Soap Dish: The Vipp soap dish neatly stores soap bars in the bathroom. Featuring dishwasher-proof rubber parts, the soap dish can easily be taken apart for cleaning. A rubber base protects surfaces, while a rubber groove keeps the soap dry. Toothbrush Holder: The Vipp toothbrush holder is pure bathroom functionality. With a removable rubber inner section, the toothbrush holder separates the toothbrush from the toothpaste. A non-skid rubber base protects surfaces. 4L Pedal Bin: The Vipp13 pedal bin the smallest of the Vipp bins and is a trash can ideal for the bathroom. This pedal bin is equipped with a removable inner bin, a lid that ensures air-tight closure, and a damper mechanism that provides smooth closing of the lid. A rubber ring at the base protects floors. Laundry Basket: The Vipp laundry basket is a practical solution for laundry sorting, and is ideal for the bathroom or bedroom. The perforated lid ensures air circulation, and the machine-washable inner liner divided in two sections makes laundry sorting easy. The Vipp laundry basket is fitted on wheels. The Toilet Brush: The Vipp toilet brush is a refined bathroom necessity. A silicone ring at the top of the toilet brush provides air-tight closure, while extra weight at the base ensures stability. The brush head and inner tube of the toilet brush can be replaced.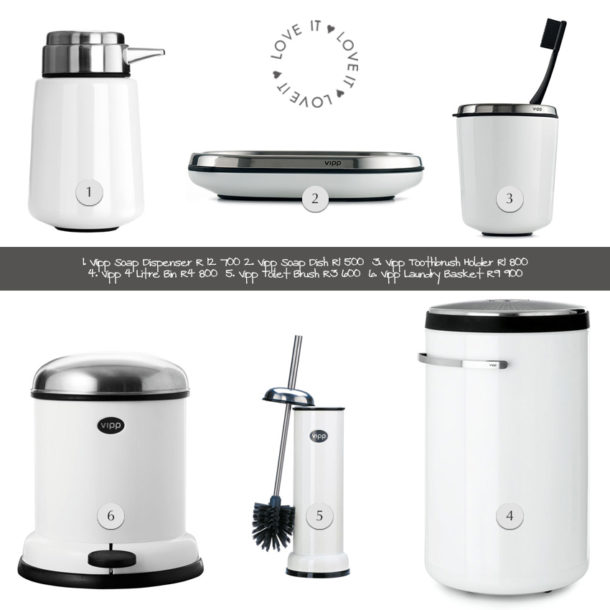 Contact: Victorian Bathrooms
---
Interested in advertising with us? Find out how →