LIQUIDRed: Tips and Tricks to Transform Your Bathroom
LIQUIDRed, bathroom accessories and tapware brand, share quick and easy tips on how to transform the same bathroom space with different design styles. Each look is unique and can be changed by adding elegant bathroom accessories that can transform your space into a functional sanctuary.
The bathroom accessories used for each look are fundamental to the theme of the bathroom. To complete these looks LIQUIDRed had a chat to Stylist Corne Johl from Johl Design on her inspiration behind each look.
Classic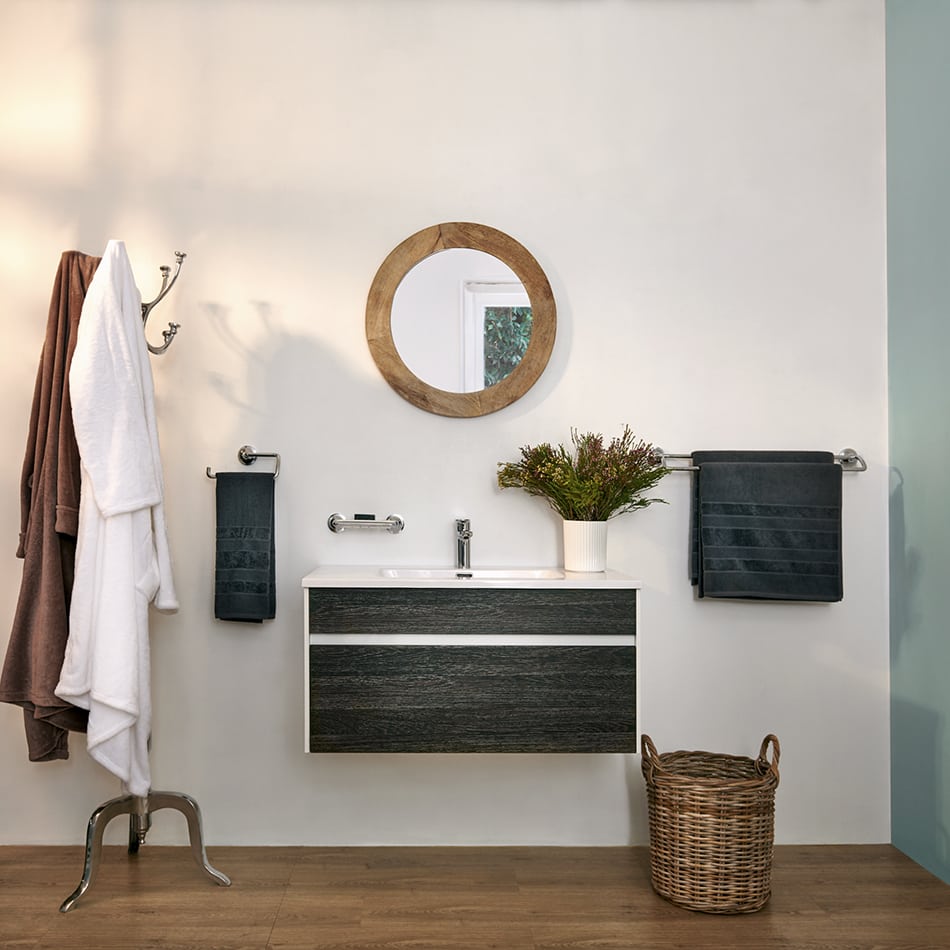 Definition: of enduring interest, quality, or style…
To get the Classic look, make use of accessories like wooden mirror frames and simple fixtures associated with contemporary elegance. "Inspired by the blend of traditional and modern styles in interiors, the objective was to highlight the timeless qualities with LIQUIDRed's organic, stylish, harmonious Eternal Range in a look that is quietly understated and simple, yet sophisticated", says Corne. This look uses neutral tones with a colour palette of white and charcoal grey with blue accents on the wall to add more light to the room.
Eclectic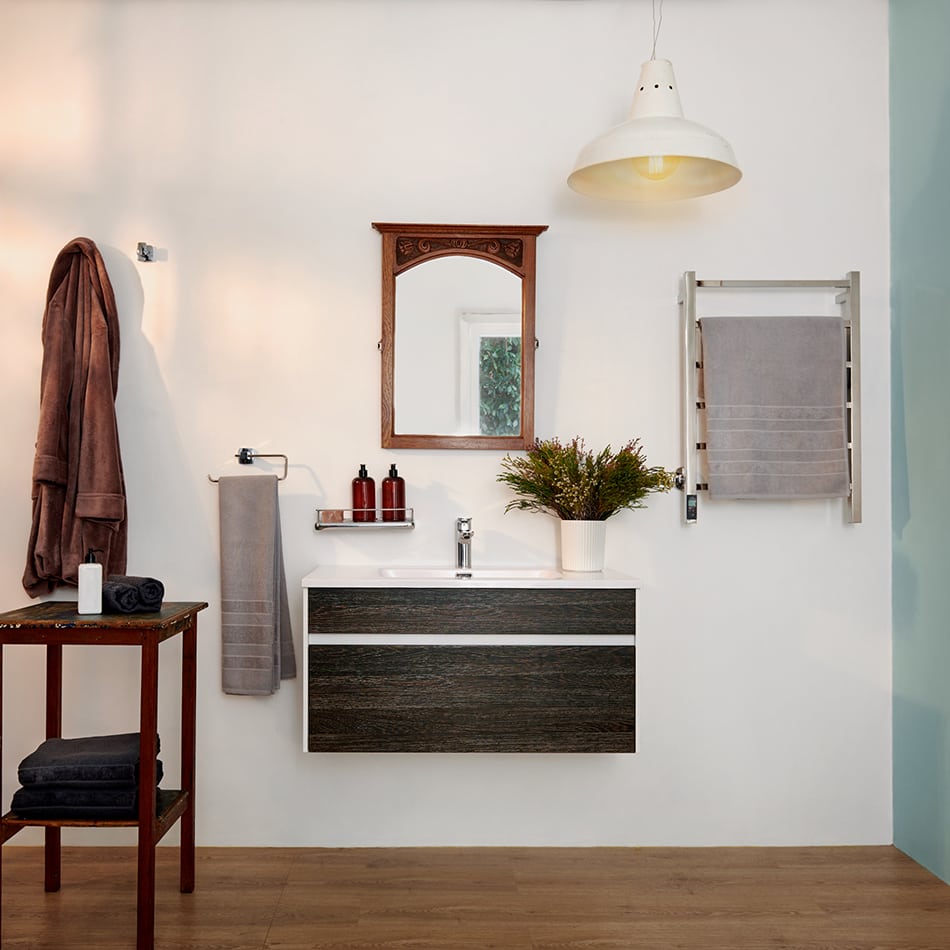 Definition: made up of what is selected from different sources…
To achieve the Eclectic look, opt to use fixtures & textures from various sources like metal and wood. Grab some inspiration from timeworn antique finishes and set these off against clean lines and geometric shapes.  Do not be afraid to accessorise by using juxtaposing materials, like this vintage mirror mixed with a steel pendant lamp. Consider earthy brown tones as signature colours and incorporate different patterns and textures. According to Corne "the idea is to showcase the design aesthetic of the Integrity Range in a look that draws from different styles and successfully combines old and new in a cohesive look".   This range features a soft square design that gives an impression of tranquillity, relaxation and class.
Cultural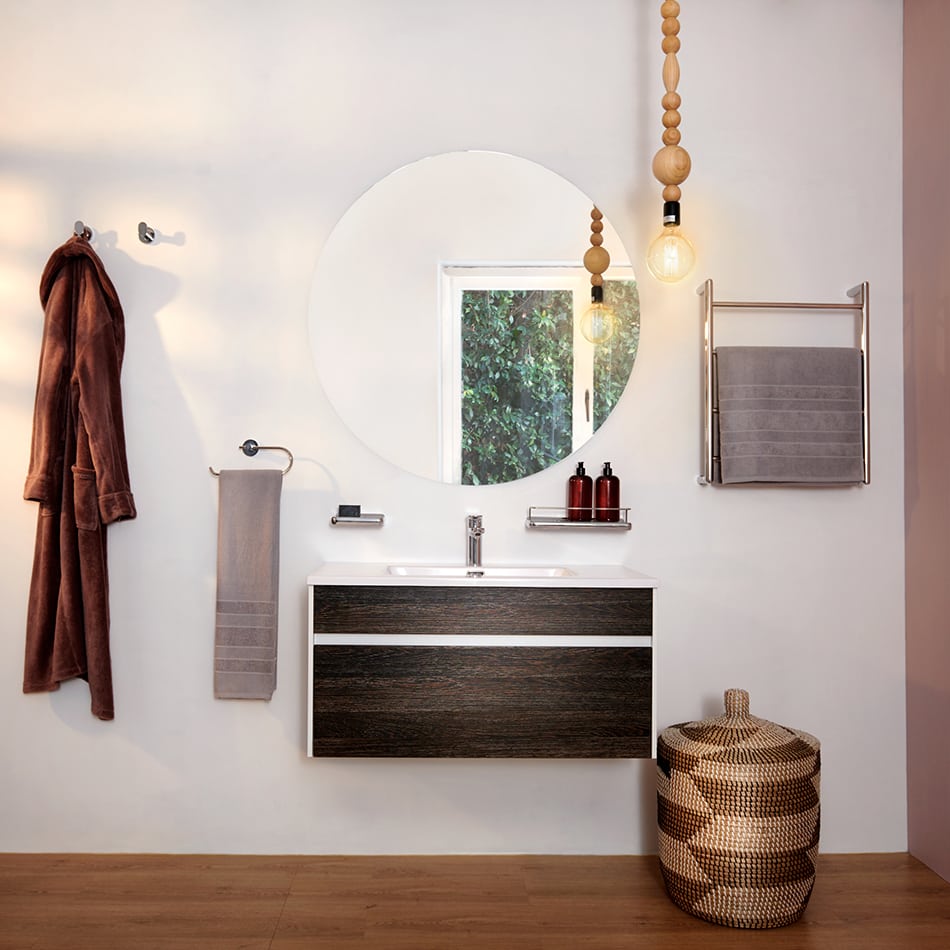 Definition: of or relating to culture or cultivation…
Our dynamically diverse culture enables us to pick from an incredibly abundant cultural 'style book'. Our cultural history offers bright colours, overt shapes and a variation of natural materials that have been beautifully showcased here with LIQUIDRed's Lavish Range  "which incorporates tactile natural materials and geometric shapes" says Corne. This range is perfect for this look, it is round, dynamic, luxurious, timeless and expressive. While the one side of your wall may have a timeless colour like white, opt to paint the other side a shade of pink to add some warmth.
Minimalist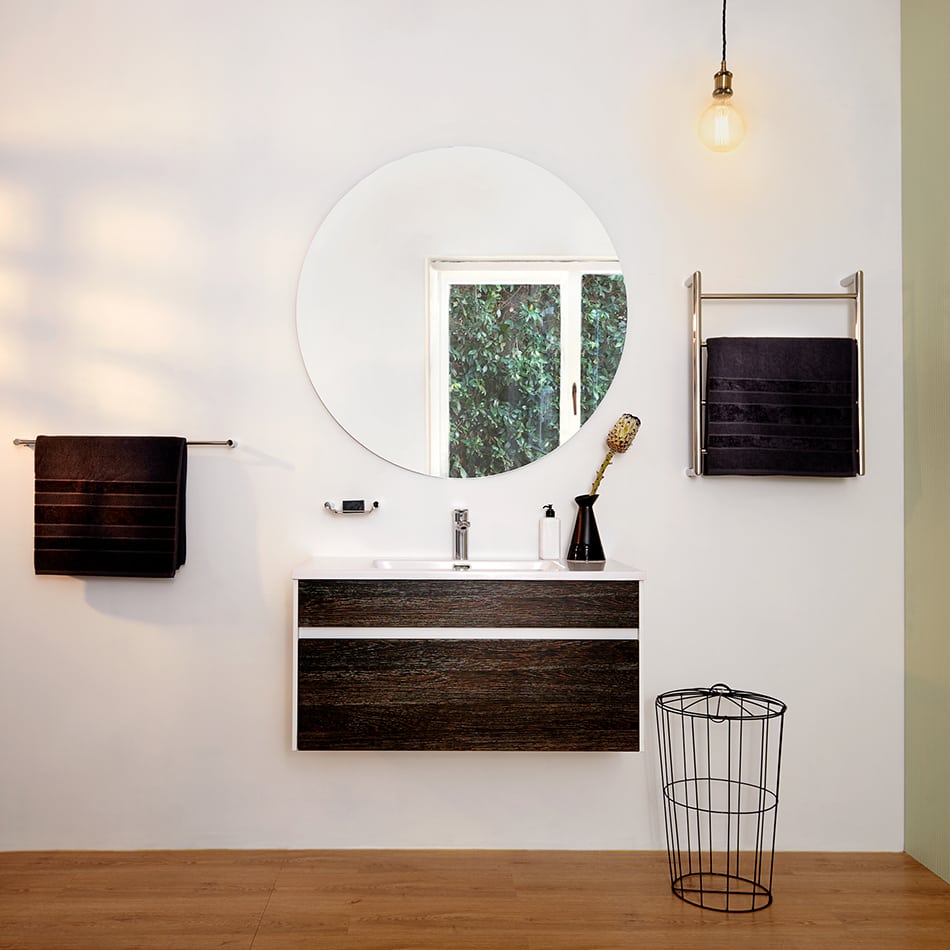 Definition: of, relating to, or characteristic of minimalism…
If you're looking for a simpler look that still makes a statement, use the Minimalist design principles of less is more. Use simple accents that are beautiful and functional, which have a specific purpose. Incorporate solid shapes and blank spaces and stick to basic materials. LIQUIDRed has chosen to use the Unity Range as this range is round, harmonious, artistic, distinctive and unique. This look creates contrast by incorporating darker elements or a solid colour without adding more objects. This look was "inspired by the relationship between visual elements and the use of negative spaces. " The goal was to highlight the sleek design of the Unity Range in a look that emphasises simplicity by focusing on line, colour, shape and texture" says Corne.
Modern




Definition: characteristic of present and recent time; contemporary; not antiquated or obsolete
LIQUIDRed's Harmony Range has been used here to create a modern look which is inspired by current trends. "This range showcases a warm contemporary look that is characterised by softened and round lines, shape and form" says Corne. Select furniture with straight lines in neutral or earthy colour tones. Use floating vanities to create an illusion of space and accessorise your bathroom with a mix of organic material objects like plants and metal. This look has been completed by adding a pop of pink on the other side of the room.
Vintage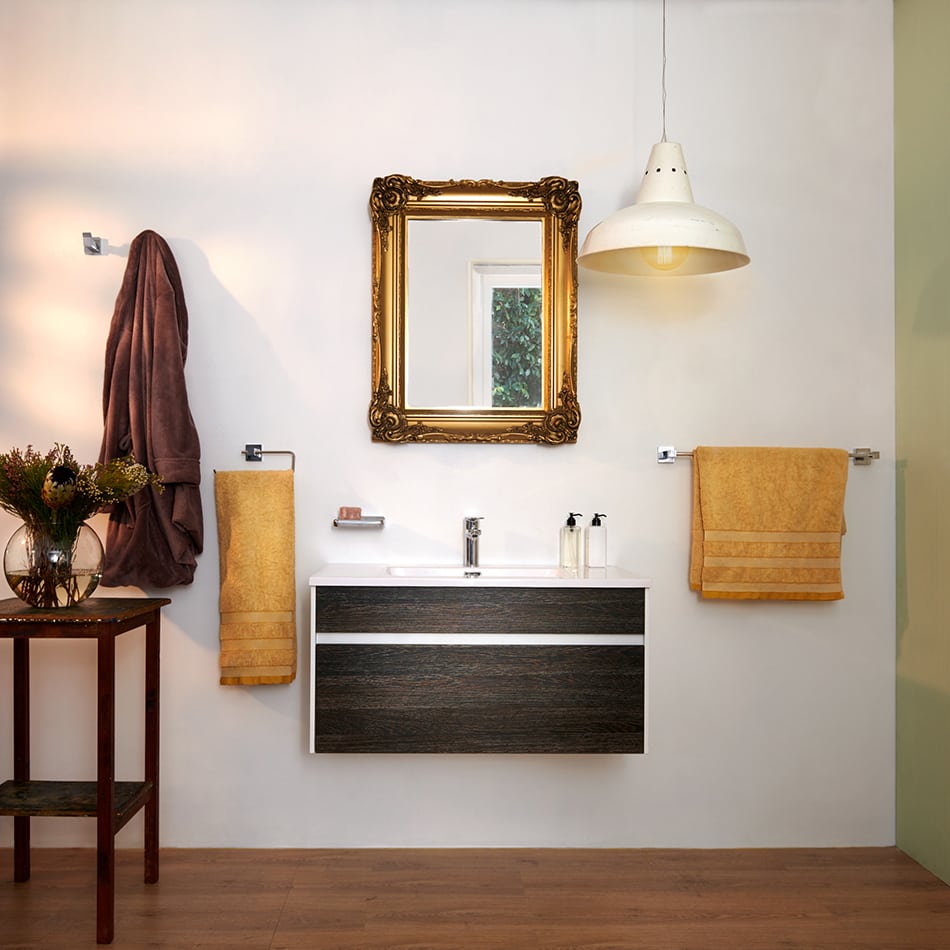 Definition: representing the high quality of a past time…
To achieve a Vintage look, take a trip down to your local antique store, charity shop or weekend market where you're guaranteed to find a décor 'treasure in another man's junk'. A great way to create a Vintage look is to revive an old piece of furniture with a paint effect. Consider a Vintage colour palette like yellow, blue or green for your wall and don't be afraid to use quirky collectibles to complete the look. Here LIQUIDRed has mixed a vintage mirror with their Elemental Range which adds reliability, familiarity and comfort as this range features a square, contemporary design that is dependable and strong. According to Corne, "the creative reuse of products best suited the Elemental Range in a look that is warm and inviting with rustic charm."
Visit the website for more information.
---
Interested in advertising with us? Find out how →